About this SPIRIT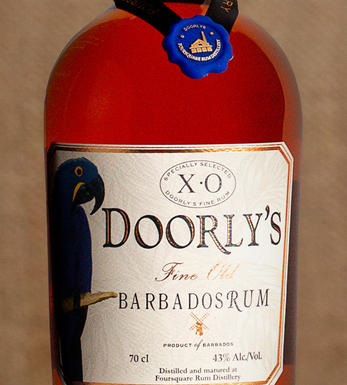 Foursquare Rum Distillery
The Seale family, owners of the Foursquare Distillery on Barbados, has at least five generations of rum-making expertise behind it, dating back to 1820. The distillery itself was mostly dilapidated until 1996, when it was purchased by David Seale and heavily invested in; the site now boasts a state-of-the-art bottling plant and is seen as one of the most modern and efficient distilleries in the region.
Now, under the stewardship of Richard Seale, Foursquare rums go from strength to strength. Unlike many other rums that use additional sugar and flavourings to promote an illusion of quality, Seale is intensely opposed to such practices, preferring artisanal methods and patience, in making the rich styles of rum found at Foursquare.
Distilled from fermented molasses and tropically aged, its rums are matured in small, ex-Bourbon American oak casks. As well as Foursquare, other well-known brands produced include Doorly's and R.L Seales. A limited-edition range of rums, The Exceptional Cask Series, are hand-selected by Richard to show their truly unique approaches to both rum blending and maturation.