About this SPIRIT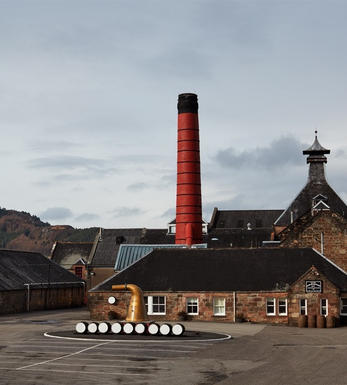 Balblair Distillery, Highlands
Balblair is the second oldest distillery in Scotland. The name is Gaelic and means "battlefield" or "town of the plain". The first Balblair distillery was a pot still built on Balblair farm on the estate of the Rosses of Balnagowan in the late 1790s. John Ross succeeded in making it a profitable commercial enterprise in the face of financial troubles, bad debts, competition by smugglers and the ever-present exciseman. Ross, his sons and grandsons operated Balblair until the very end of the 19th century.

In 1894 the Ross family line had petered out and around 1894 the lease passed to one Alexander Cowan from Inverness. Cowan set about modernising the distillery on a new site and laid out the distillery that can be seen today. Duty increases spelled the end for Cowan and in 1911 he put everything saleable under the hammer to meet his debts. The distillery was kept going with a skeleton staff until the army seized it for the duration of the Second World War.

At the end of the Second World War, the distillery was acquired by a solicitor, Robert Cumming, also owner of Pulteney. When Cumming retired, he sold the distillery in 1970 to Hiram Walker. In 1996 the distillery was purchased by Inver House Group.

The majority of the production is used for blends of the Inver group like Inverhouse, Catton's, Hankey Bannister, MacArthur's, Glen Talloch and Pinwinnie Royal, and in the malt liquor called Heater Cream. Every year the Distillery releases the finest examples of Balblair as Vintage Single Malt bottlings which exemplify Balblair Highland Single Malt style, redolent of rich spices, dried fruits and a sublte leathery notes.