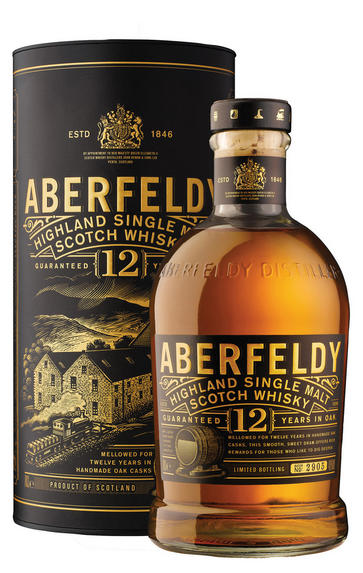 Aberfeldy, 12-Year-Old, Highland, Single Malt Scotch Whisky (40%)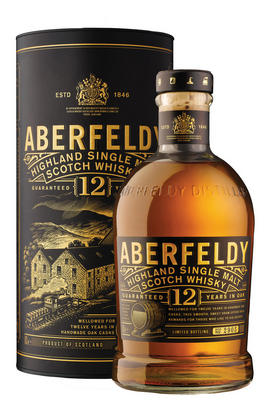 About this SPIRIT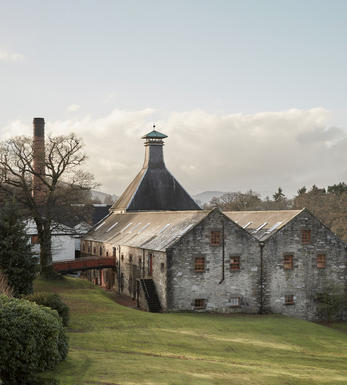 Aberfeldy Distillery, Highlands
The Aberfeldy distillery lies on the south bank of the Tay river in the North of the Midlands in the very heart of Scotland. The name 'Aberfeldy' (just as any names with the prefixes 'Aber', 'Lhan', 'Pit' or 'Fin') implies the existence of a Pictish settlement in the nearby area. The tribe of Picts were the early settlers of Scoland, before the arrival of the Celtic tribe from Ireland known as the 'Scotti'.

Established in 1896 by John Dewar & Sons, Aberfeldy started operating in 1898. Tommy Dewar, one of the founders and a pioneer in the production of blend whisky, was the third person in Britain ever to buy a car, after Thomas Lipton (of the tea merchants) and the Prince of Wales. The distillery was essentially created with the single purpose to produce the malt needed for the production of Dewars' blends. The single malt from Aberfeldy enters in the composition of the famous blend Dewar's White Label, Scottish Leader and Johnnie Walker.

The distillery business prospered (aside a brief closure during the second World War), aided by the fact that it was conveniently located near the Aberfeldy-Perth railway. In 1998 John Dewar & Sons (a subsidiary of Bacardi) acquired back Aberfeldy from United Distillers (Diageo). Aberfeldy is still an important component in today's 'Dewar's' and 'White Label' blends.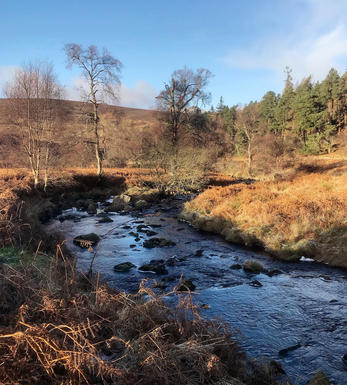 Speyside Whisky
To some Speyside represents the jewel in whisky's crown. Speyside is the home of legal whisky production and it's best known examples. Around the world Glenlivet, Macallan, Glenfiddich, Glenrothes and Glenfarclas typify all that whisky, at it's best has to offer. At it's heart running from the Monadhliath mountains north to the sea, is the River Spey. It is the fastest flowing river in Britain, and also well known for its salmon fishing.
Speyside is the principal whisky-producing region: Speyside has within it some forty-six operating distilleries - over half the total number in the entire Scotland.
Speysides are essentially sweet whiskies. They have little peaty character They are typically highly perfumed, feminine and elegant.
The classical nature of Speyside's malts means that a number of the finest malts are used almost exclusively for blending. It is the top Speysider's that give good blends their 'Top Dressing'.
Malts such as Mortlach, Glen Elgin, Strathmill and Benrinnes are rarely found as distillery bottlings, however when individual casks are tracked down by independent bottlers such as our Own Selection Single Malt Whiskies the resultant whisky can be quite wonderful.