About this SPIRIT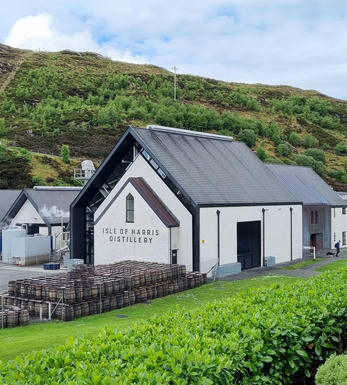 Isle of Harris Distillery
Isle of Harris Distillery, also known as the Harris Distillery, is a whisky and gin distillery located on the Isle of Harris, part of the Outer Hebrides, an island chain off the west coast of Scotland. The distillery enjoys stunning views of the surrounding landscapes, including the island's beautiful beaches and rugged terrain.
The distillery was officially opened in 2015 by a group of local individuals who shared a passion for creating high-quality spirits while contributing to the economic and cultural development of the island. Their flagship product is "Harris Gin," which is crafted using a variety of botanicals, including locally harvested sugar kelp and traditional gin ingredients. The gin has gained recognition and acclaim for its unique flavour profile and the distillery's commitment to using local ingredients.
While the distillery began with gin production, they also have plans to produce single malt whisky. Making whisky is a longer-term endeavour, as it requires ageing the spirit for a minimum of three years in oak casks before it can be legally called whisky. The distillery released its first official single malt in 2019, called "The Hearach," named after the people of Harris.