About this SPIRIT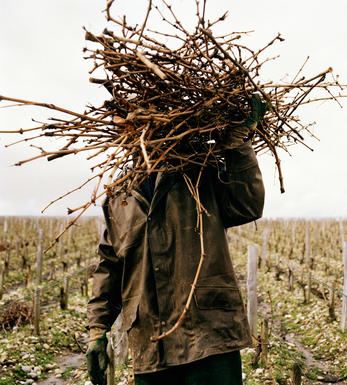 Cragganmore Distillery, Speyside
The Cragganmore distillery was founded by John Smith in 1869, already a very skillful distiller, managing the Macallan, Glenlivet and Glenfarclas distilleries, who wanted to build his own, signature Speyside distillery.

Leasing from Sir George Macpherson-Grant a site formerly used by illicit distillers at Ayeon Farm, part of the Ballindalloch Castle estate, Smith chose the place for the quality of the water of the Craggan burn and for its proximity to the Strathspey railway. John Smith really liked trains. However is was often forced to travel in goods wagons, because of his massive size and weight of about 145 kg.

Designed by the famous Elgin architect Charles Doig, the new distillery buildings were hewn from granite-like 'greenstone'. This was quarried from the 1600-foot hill of Cragan Mor, from which the distillery name comes.

In 1923 the distillery was acquired by White Horse Distillers, which in turn was taken over by the Distillers Company in 1965, that renovated the facilities doubling the production capacity of Cragganmore. It is now part of the Diageo drinks giant.

About 30% of the production is sold as single malt, the remaining part being used in blends like McCallum's Perfection and White Horse.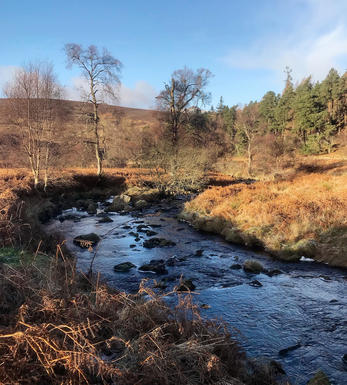 Speyside Whisky
To some Speyside represents the jewel in whisky's crown. Speyside is the home of legal whisky production and it's best known examples. Around the world Glenlivet, Macallan, Glenfiddich, Glenrothes and Glenfarclas typify all that whisky, at it's best has to offer. At it's heart running from the Monadhliath mountains north to the sea, is the River Spey. It is the fastest flowing river in Britain, and also well known for its salmon fishing.
Speyside is the principal whisky-producing region: Speyside has within it some forty-six operating distilleries - over half the total number in the entire Scotland.
Speysides are essentially sweet whiskies. They have little peaty character They are typically highly perfumed, feminine and elegant.
The classical nature of Speyside's malts means that a number of the finest malts are used almost exclusively for blending. It is the top Speysider's that give good blends their 'Top Dressing'.
Malts such as Mortlach, Glen Elgin, Strathmill and Benrinnes are rarely found as distillery bottlings, however when individual casks are tracked down by independent bottlers such as our Own Selection Single Malt Whiskies the resultant whisky can be quite wonderful.
Reviews
Customer reviews
Critic reviews
Nose
Very expressive. Notably herbal. Grassy.
Palate
Having flirted, plays hard-to-get. Interplay of teasing sweetness and stony dryness. Promises of orange blossom. Honey. Anise.
Finish
Slow seduction in the flower beds.
Comment
It's worth taking the trouble.

Michael Jackson - Whisky Magazine Issue 22 Nose
Silky, elegant and rich: currant bushes, sweet fruits, honey, cream, leather, rich malt, chestnut. Water makes it smokier. Fruity with a savoury edge.
Palate
Lovely weight: honey, blackberry, cooked fruits, walnut, dried apricot. A mid-to back-palate whisky which is robust, yet silky; meaty but elegant. The word is complex.
Finish
Tingle of heathery smoke binding it together.
Comment
The most complex of the flight by some margin.

Dave Broom - Whisky Magazine Issue 22