About this SPIRIT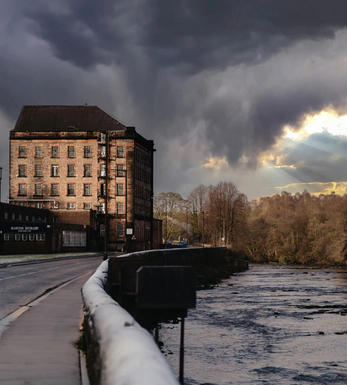 Deanston Distillery, Highlands
This Highlands distillery is located at Doune, southwest of Perth. It is one of the most recently constructed distilleries in Scotland, founded in 1966 during the growth times of the whisky industry. Deanston was actually converted from a cotton mill.

The distillery prospered during the 1970s, but closed during the recession of the mid-1980s. Spurred by the surge in demand in the late 1980s, the blenders Burn Stewart acquired Deanston in 1990 (along with Tobermory in 1993 and Bunnahabhain in 2003) and resumed the production.

A mere 15% of the output at Deaston is bottled as single malt whisky; the rest is reserved for blends like Scottish Leader. The distillery range consists of a 12yo and a 17yo expression, although a few independent bottlings also exist.