About this WINE
Equipo Navazos
The story of Navazos Project is the story of a passion, a passion shared by an ample group of lovers and connoisseurs of traditional Andalusian wines. Aware of the sleeping treasures that rested buried in the cellars of Jerez, Sanlúcar and El Puerto, as well as in and around Montilla, they have decided to rescue some of these jewels and bottle them in very limited series for their own enjoyment and that of friends from Spain, Germany, the United Kingdom and the U.S., mostly friends from the wine world: oenologists, wine writers, distributors, sommeliers, as well as deeply knowledgeable aficionados.

It all began in December of 2005 during a visit to a small and antique bodega in Sanlúcar, when these Sherry lovers "discovered" several dozen butts of an exceptionally fine old amontillado that had spent twenty years without running, unsold. They selected the equivalent volume of a butt and bottled it privately under a brand name that evokes Edgar A. Poe's popular story "The Cask of Amontillado": La Bota de Amontillado NAVAZOS. These scarce 600 bottles triggered the hunting activities of Equipo Navazos ('Navazos Team'). Another two selections, still exclusively intended for private circulation, would appear along 2006. The results aroused great enthusiasm among this reduced circle of partners, and limited releases of later selections appeared in the market through several important distributors that had participated in the venture from the beginning.

The wines are bottled in limited series, in successive numbered editions of dated releases (the date of each saca or withdrawal has been precisely stated on the label) so that aficionados can deliberately compare different editions of the same solera if they so desire. This also enables a precise following of their evolution, since—like all great wines—these are expected to evolve during their bottle life. The first editions were made available exclusively within a private circle, so, should you find any one around by chance, its origin will be invariably the reduced quota of one in the thirty or so private "partners" whose support and enthusiasm have made this project possible.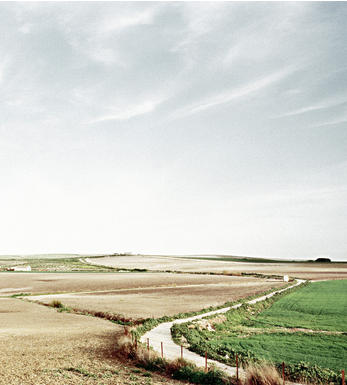 Fino
Fino Sherries, made from Palomino grapes, are pale-golden, light, mouthwatering-fresh and bone dry on the palate, with a delicate bouquet evocative of salted almonds.

Finos are aged under a veil of yeast called flor and has an alcohol content of between 15º and 18º. They normally undergo 3-10 years of ageing in the solera system.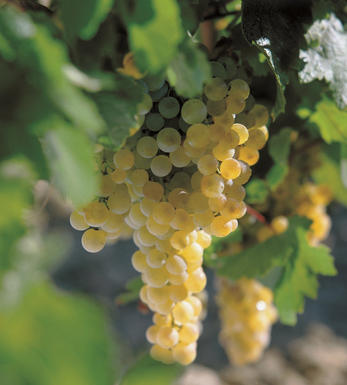 Palomino Fino
Palomino, named after Fernan Yanez Palomonio, one of King Alfonso X`s knights, is the primary grape variety for Sherry styles (Fino, Manzanilla, Amontillado, Oloroso, Palo Cortado) production.
It is a high yielding variety that is widely planted in Spain producing mostly insipid thin, dull wines lacking in fruit and acidity. However it thrives on the predominantly chalk based soils of Cadiz where it produces large bunches of golden yellow grapes, which ripen in early September. The resulting must is transparent in colour and somewhat neutral in flavour, but the subsequent wine can develop a coating of flor before maturing in the solera system and produce a whole range of intense and aromatic sherries.

It is also grown in South Africa, California, and Australia where it is fortified to make sherry-style wines.