 Sugrue, Cuvée Dr Brendan O'Regan, Brut, West Sussex, England (Base 2016) Critics reviews
Rich and toasty aromas are accompanied by some serious depth, weight and texture on the palate. It has attractive brioche and mineral notes, the ripeness and flesh making this vinous fizz suitable for food. Impressive acidity gives balance and frames the wine well. Youthful and powerful, with a long, saline finish. 
John Stimpfig, Decanter.com, November 2018
I tasted this wine in a line-up of over 100 bottles, unlabelled, and with no knowledge of what was inside – I can declare that it is the most profound, complex and rewarding English sparkling wine I have ever had the pleasure of encountering. I cannot wait to see it again, to put a name to its heavenly flavour.
Matthew Jukes, Matthew Jukes' Blog, June 2020
About this WINE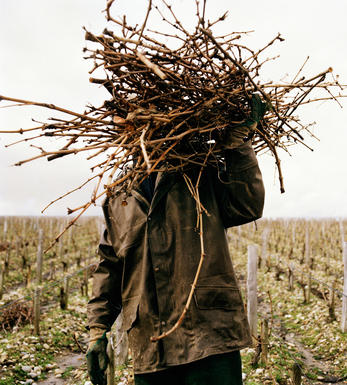 Sugrue Pierre Ltd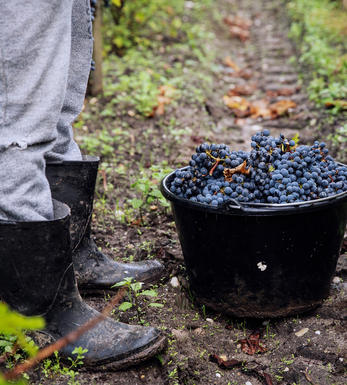 Champagne Blend
Which grapes are included in the blend, and their proportion, is one of the key factors determining the style of most Champagnes. Three grapes are used - Pinot Noir, Chardonnay and Pinot Meunier.

26% of vineyards in Champagne are planted with Chardonnay and it performs best on the Côtes des Blancs and on the chalk slopes south of Epernay. It is relatively simple to grow, although it buds early and thus is susceptible to spring frosts. It produces lighter, fresher wines than those from Burgundy and gives finesse, fruit and elegance to the final blend. It is the sole grape in Blancs de Blancs, which are some of the richest long-lived Champagnes produced.
Pinot Noir accounts for nearly 40% of the plantings in Champagne and lies at the heart of most blends - it gives Champagne its body, structure, strength and grip. It is planted across Champagne and particularly so in the southern Aube district.
The final component is Pinot Meunier and this constitutes nearly 35% of the plantings. Its durability and resistance to spring frosts make the Marne Valley, a notorious frost pocket, its natural home. It ripens well in poor years and produces a soft, fruity style of wine that is ideal for blending with the more assertive flavours of Pinot Noir. Producers allege that Pinot Meunier lacks ageing potential, but this does not deter Krug from including around 15% of it in their final blends.