About this WINE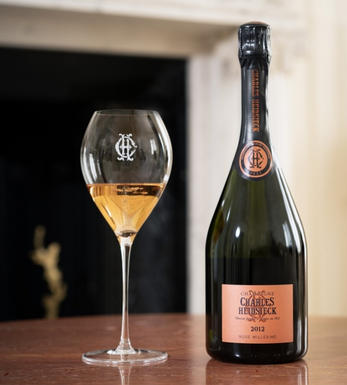 Champagne Charles Heidsieck
Charles-Camille Heidsieck set up his own Champagne company in 1851 and right from the start, the pursuit of the highest quality was always the company's main aim.
Based in the great city of Reims, Charles Heidsieck is one of the few houses that are able to use the fabulous chalk "crayères" cellars under the city. The "crayères" were hollowed out during Gallo-Roman times so that the chalk could be used for building. These cellars now provide a perfect atmosphere for the ageing of Champagne.
The entire Charles Heidsieck range is excellent from the Brut Réserve right up to the luxury cuvées Blanc des Millénaires and Champagne Charlie. A great believer in the ageability of fine Champagne, Charles Heidsieck ensure that their luxury cuvées drink well for decades.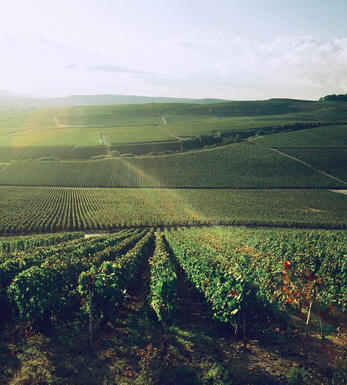 Rose Champagne
Rosé wines are produced by leaving the juice of red grapes to macerate on their skins for a brief time to extract pigments (natural colourings). However, Rosé Champagne is notable in that it is produced by the addition of a small percentage of red wine – usually Pinot Noir from the village of Bouzy – during blending.
Recommended Producers : Billecart Salmon (Elizabeth Salmon Rose), Ruinart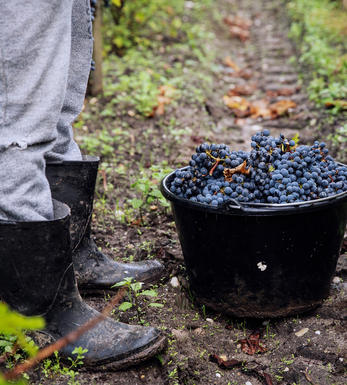 Champagne Blend
Which grapes are included in the blend, and their proportion, is one of the key factors determining the style of most Champagnes. Three grapes are used - Pinot Noir, Chardonnay and Pinot Meunier.

26% of vineyards in Champagne are planted with Chardonnay and it performs best on the Côtes des Blancs and on the chalk slopes south of Epernay. It is relatively simple to grow, although it buds early and thus is susceptible to spring frosts. It produces lighter, fresher wines than those from Burgundy and gives finesse, fruit and elegance to the final blend. It is the sole grape in Blancs de Blancs, which are some of the richest long-lived Champagnes produced.
Pinot Noir accounts for nearly 40% of the plantings in Champagne and lies at the heart of most blends - it gives Champagne its body, structure, strength and grip. It is planted across Champagne and particularly so in the southern Aube district.
The final component is Pinot Meunier and this constitutes nearly 35% of the plantings. Its durability and resistance to spring frosts make the Marne Valley, a notorious frost pocket, its natural home. It ripens well in poor years and produces a soft, fruity style of wine that is ideal for blending with the more assertive flavours of Pinot Noir. Producers allege that Pinot Meunier lacks ageing potential, but this does not deter Krug from including around 15% of it in their final blends.
Reviews
Customer reviews
Critic reviews
This bottle of the NV Ros Rserve was based on the 2008 vintage, with the addition of 20% reserve wines and 5% or 6% of still red wine from Les Riceys in the Aube; it was disgorged in 2017, with 11 grams per liter dosage, meaning that it has spent longer sur lattes than most recent releases of Heidsieck's ros. Salmon-pink in hue, it unfurls in the glass with a reserved bouquet of red berries, orange rind, brioche and gingerbread that will become more expressive with bottle age. On the palate, the wine is medium to full-bodied, with brisk acids, a fine but vigorous mousse and a tight-knit, nicely concentrated core, concluding with a saline finish. This is one of the most tensile, age-worthy ross that I can recall tasting from Charles Heidsieck.
William Kelley - 30/04/2019
Lovely, graceful pink sparkler blessed throughout with delicate red fruits, creamy undertones and touches of minerality. Considering the parentage, it' s no surprise that this is a polished, practically seamless wine. Great stuff.
4/5 Stars - Decanter - Jan 2009