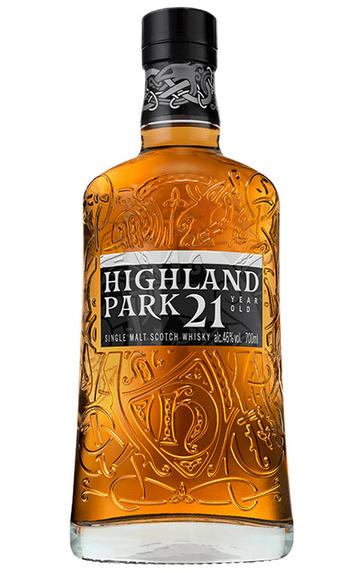 Highland Park, 21-Year-Old, Released 2020, Orkney, Single Malt Scotch Whisky, (46%)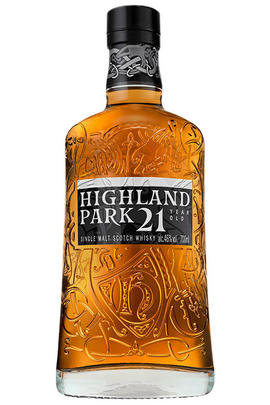 About this SPIRIT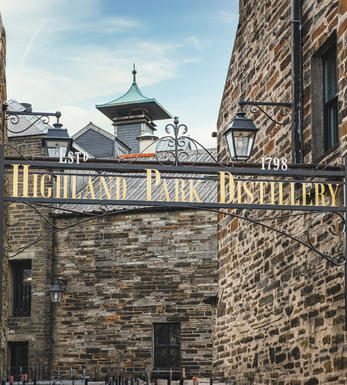 Highland Park Distillery, Orkney
Highland Park, one of only 2 distilleries in the Orkney Isles, was founded in 1798 by Magnus Euson, and is the world's most northerly distillery. Until it was licensed in 1825 it's production was illicit and Euson was assisted in evading the excisemen by a kinsman who was a Kirk elder and hid the contraband under the pulpit. By the 1880s Highland Park had an established reputation and at one time both the King of Denmark and the Emperor of Russia declared it to be the finest whisky they had ever tasted.
Highland Park has been described as the greatest all-rounder in the world of malt whisky. Its product retains much that is traditional, even original. It has its own floor maltings and peat beds and two traditional peat-fired kilns. Many believe the unique character of Highland Park comes from the local peat beds which have absorbed the salt spray of centuries and which impart a rooty, heathery quality to the whisky. Only a carefully measured amount is used to fire the kiln for each malting. Oak casks are then used for the maturation process. As a single malt, Highland Park matures superbly. In blends, it is said to be a catalyst, bringing to great flavours of the other contributing malts.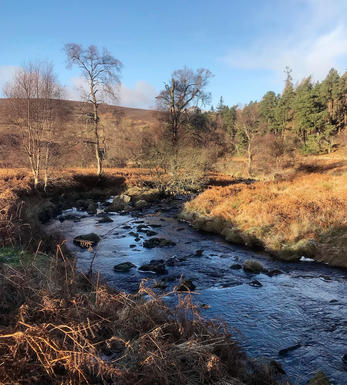 Orkney
Only part of Scotland for the last 500 or so years, Orkney feels like a long way from anywhere else. This windswept collection of 70 small islands lies off the northern coast of Scotland. Here, two distilleries vie for the honour of being the furthest north: Highland Park and Scapa. The winner by about 300m is Highland Park.
Many whisky enthusiasts consider Highland Park to be the best all-rounder there is. It manages to combine a richness and elegance, which appeals to lovers of Speyside styles, with just enough peat to keep the lovers of Islay whiskies interested.