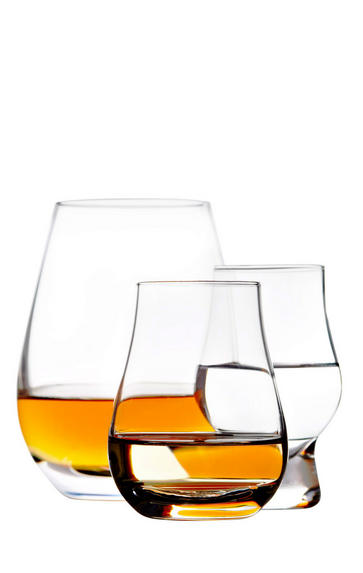 Balvenie, Tun 1509, Batch 8, Speyside, Single Malt Scotch Whisky (52.2%)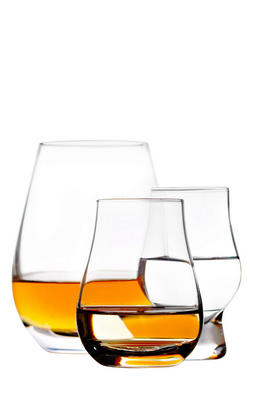 About this SPIRIT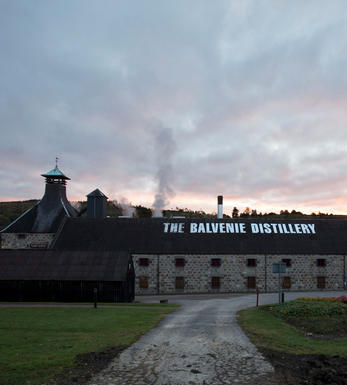 Balvenie Distillery,Speyside
The Balvenie Distillery was built in 1892 by the Grants of Glenfiddich near the ruins of the fourteenth-century castle by the same name. The charming, whitewashed distillery is just a stone's throw from Glenfiddich and both are still family-owned by the Grants. The 2 distilleries share the same water source and the stills at Balvenie are heated using the waste heat from Glenfiddich. However that is where the similarities end, because the whiskies are completely different in character.
The Balvenie Distillery grows its own barley, still does its own floor maltings, has its own cooper to maintain the barrels in which its whisky is matured and has its own coppersmith to take care of its stills. Balvenie was one of the earliest pioneers in experimentation with wood management, casting whiskies of various ages with relish into a broad palette of oak types.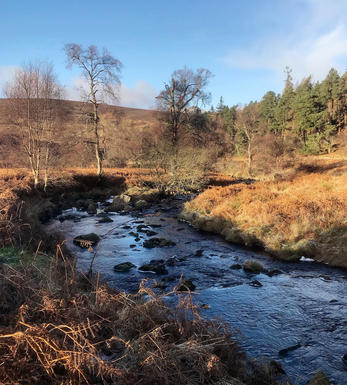 Speyside Whisky
To some Speyside represents the jewel in whisky's crown. Speyside is the home of legal whisky production and it's best known examples. Around the world Glenlivet, Macallan, Glenfiddich, Glenrothes and Glenfarclas typify all that whisky, at it's best has to offer. At it's heart running from the Monadhliath mountains north to the sea, is the River Spey. It is the fastest flowing river in Britain, and also well known for its salmon fishing.
Speyside is the principal whisky-producing region: Speyside has within it some forty-six operating distilleries - over half the total number in the entire Scotland.
Speysides are essentially sweet whiskies. They have little peaty character They are typically highly perfumed, feminine and elegant.
The classical nature of Speyside's malts means that a number of the finest malts are used almost exclusively for blending. It is the top Speysider's that give good blends their 'Top Dressing'.
Malts such as Mortlach, Glen Elgin, Strathmill and Benrinnes are rarely found as distillery bottlings, however when individual casks are tracked down by independent bottlers such as our Own Selection Single Malt Whiskies the resultant whisky can be quite wonderful.