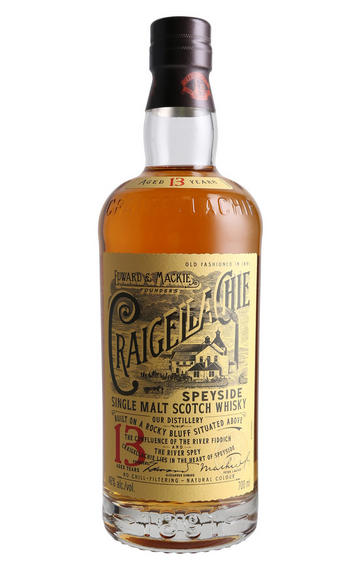 Craigellachie, 13-Year-Old, Single Malt Scotch Whisky, Speyside (46%)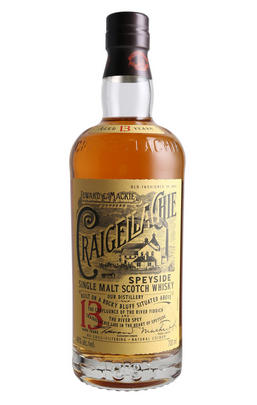 About this SPIRIT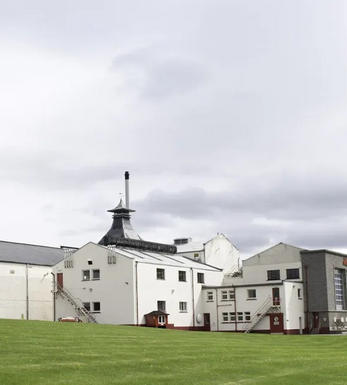 Craigellachie Distillery, Speyside
The name Craigellachie (pronounced Craig-ella-ki) means 'rocky hill' and refers to the cliff that overlooks the Spey. In fact, the nearby town of Craigellachie was built on this cliff in the mid 1700s. The location of the town in the heart of the Speyside, where the Fiddich meets the Spey and the district's main roads cross - between Dufftown, Aberlour and Rothes, is an excellent base-camp for those following the "whisky trail".

The town has a bridge, a cooperage, and two distilleries. The Craigellachie distillery stands to the southeast of the Spey, northwest is Macallan. It was founded in 1888 by Peter J.Mackie, nicknamed Restless Peter, also the creator of the legendary White Horse blend and owner of the Lagavulin Distillery, in a joint venture with another important figure in the whisky world in those times: Alexander Edwards of the Benrinnes distillery.

It became part of Diageo and it was subsequently acquired by the Bacardi group. The single malt is full-flavoured, and fruity. Less than 2% of the production is released as single malt, the remaining is used in blends, particularly in Dewar's White Label. The only official version appeared in the Diageo's series Fauna & Flora, supplemented by bottlings from independent bottlers.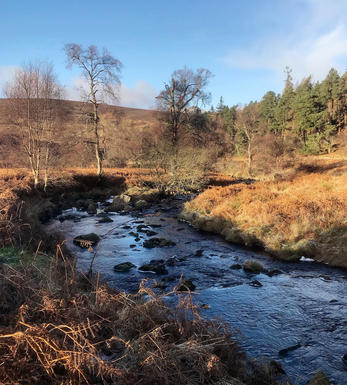 Speyside Whisky
To some Speyside represents the jewel in whisky's crown. Speyside is the home of legal whisky production and it's best known examples. Around the world Glenlivet, Macallan, Glenfiddich, Glenrothes and Glenfarclas typify all that whisky, at it's best has to offer. At it's heart running from the Monadhliath mountains north to the sea, is the River Spey. It is the fastest flowing river in Britain, and also well known for its salmon fishing.
Speyside is the principal whisky-producing region: Speyside has within it some forty-six operating distilleries - over half the total number in the entire Scotland.
Speysides are essentially sweet whiskies. They have little peaty character They are typically highly perfumed, feminine and elegant.
The classical nature of Speyside's malts means that a number of the finest malts are used almost exclusively for blending. It is the top Speysider's that give good blends their 'Top Dressing'.
Malts such as Mortlach, Glen Elgin, Strathmill and Benrinnes are rarely found as distillery bottlings, however when individual casks are tracked down by independent bottlers such as our Own Selection Single Malt Whiskies the resultant whisky can be quite wonderful.