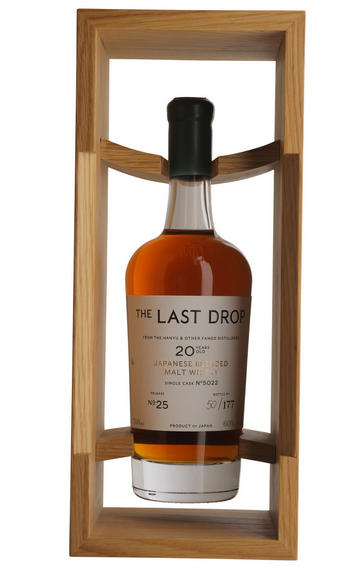 The Last Drop, Cask Ref. 5022, 20-Year-Old, Blended Malt Whisky, Japan (60%) (70cl + 5cl)
About this SPIRIT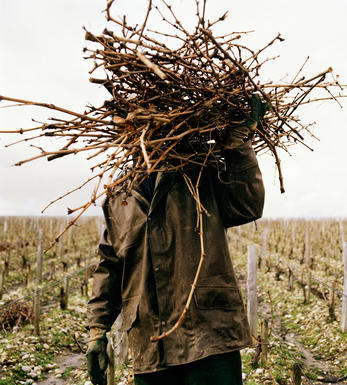 The Last Drop Distillers
The Last Drop Distillers has been founded by three prominent personalities of the spirits trade, Tom Jago, James Espey and Peter Fleck; between them they have clocked up more than 120 years in the Scotch whisky industry.

Tom Jago worked on some of the most famous names in Scotch whisky, such as Johnnie Walker Blue label, The Classic Malts, Chivas Regal 18 years old, Royal Lochnager and Chivas Bros. James Espeay has been a director of major international whisky companies, including International Distillers, United Distillers (UDV) and Seagram (Chivas Bros) and he is today a director of Whyte & Mackay. Peter Fleck consults for a number of international drinks companies.

They are bottling one by one, a few of their collection of fabulous old casks from remote cellars all over Scotland. These are all entirely unique, chosen for their exquisite purity and taste.

The youngest of the whiskies was distilled in 1960 and many of the distilleries from which they came have long since ceased to exist. When the whiskies reached the age of at least 12 years they were blended and put into new sherry casks. There they lay for the next 36 years, evaporating slowly until less than a third of their volume remained, and drawing richness, smoothness and fragrance from the old wood.

This superb whisky has been bottled by hand, straight from the cask at cask strength 52% ABV, with no chilling, filtering, dilution or colouring. It is then corked and sealed with hot wax. The Last Drop is sold in a presentation case, which contains a 50ml miniature, also wax sealed, and a cork stopper for resealing once the bottle is opened.