About this WINE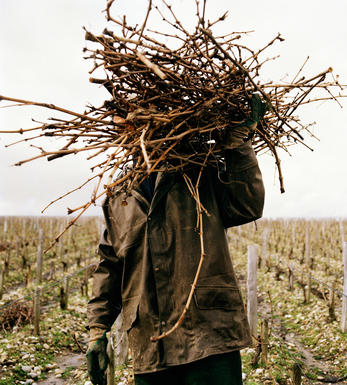 Cerutti, Piedmont
Gianmario Cerutti's family own 6ha of prime sandy calcareous soils at Cassinasco, 350 metres above sea level overlooking the Moscato d'Asti capital of Canelli in the Langhe Astiani. The family started to vinify their fruit in the 1930s before the first bottling in the '70s. Gianmario graduated from Alba's viticultural school Umberto 1 in 1992 & began working at the Coppo winery in 1997. His father now breeds prize-winning canaries so the cantina shrills to birdsong.

Over 50% of the property is devoted to growing Moscato, on one site: the Suri Sandrinet vineyard which is both high, sunny & perfectly ventilated. They also have just over a hectare of Barbera, some Dolcetto & Chardonnay.

Gianmario's Moscato d'Asti combines sweet (125 grams RS) frothy liquid meringue appeal with crystalline acidity; his Barbera d'Asti is unoaked and silky ripe for early drinking while the Monferrato Chardonnay (to become Piemonte Chardonnay DOC) is lemony ripe & precise.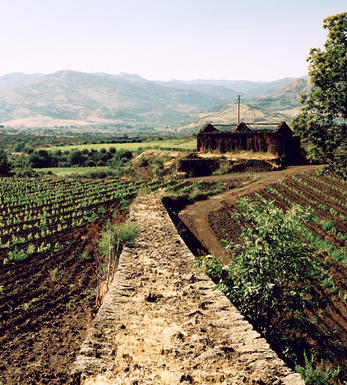 Moscato d'Asti
Moscato d'Asti is a wine appellation in north-west Italy – specifically the provinces of Asti, Alessandria and Cuneo – designated for sparkling wines.

The wines are made from the Moscato Bianco (aka Muscat Blanc à Petits Grains) grape, are sweet and low in alcohol, and often best enjoyed with fruit-based desserts (ie mango, peach tarts) or fresh fruit such as strawberries.

A related wine is Asti Spumante, elevated to a DOCG status and renamed Asti in an effort to distinguish it from the host of sparkling wines produced in Italy from grapes of varying quality. Asti is also from the Moscato Bianco grape, and similarly sweet and low in alcohol.

With a maximum of one-point-seven atmospheres of pressure in the bottle, Moscato d'Asti is only slightly frothy, while Asti is fully sparkling at five atmospheres. The alcohol content for Moscato d' Asti is considerably lower (five-point-five percent as opposed to Asti's seven to nine-point-five percent).

The taste of Moscato d' Asti is typically reminiscent of ripe, orange-fleshed melons, nectarines and blossom, has an uplifting perfume and, although sweet, it isn't cloying but light and refreshing.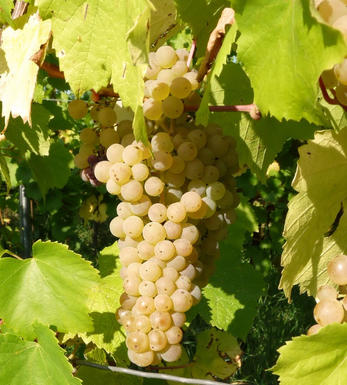 Muscat
Muscat refers to a family of grapes of which there are around 200 different branches. Muscat Blancs à Petits Grains is the most noble of the variety and makes the best and most distinctive wines. It is the only wine grape that produces wines that actually taste of grapes, and can produce a range of wines from pale, bone dry whites, through to golden yellow, rich, sweet wines.
In Alsace, two types of Muscat are grown - Muscat Blancs à Petits Grains and Muscat Ottonel. They are usually blended to produce wines that tend to be light and dry with a fruity, musky character and an intensely aromatic bouquet. Intensely sweet late harvest wines are also produced.
Muscat de Beaumes de Venise is one of the best Vin Doux Naturels in France. This is produced by adding grape spirit to the partly fermented must - the best producers, such as Domaine de Durban, produce deliciously sweet wines with rich grapey aromas balanced by fruity acidity.
In Australia Muscat à Petit Grains is used to produce the fortified Liqueur Muscats of Victoria (esp. Rutherglen). These are extraordinary wines - dark and treacly with a sensational perfume of orange, raisins and honey.