Champagne de Sousa, Cuvée de Caudalies Rosé, Grand Cru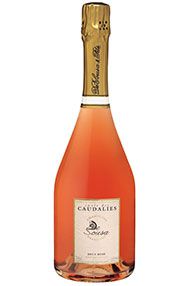 The Producer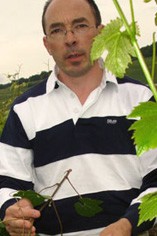 Champagne de Sousa
De Sousa Champagne is based in the Grand Cru village of Avize in the Côte Des Blancs. Vigneron and paterfamilias, Erick De Sousa is third generation Portuguese who practices biodynamic viticulture.
De Sousa farms 9.2 hectares, mainly in the vicinity of Avize (there are old vine plots in Oger, Cramant and Chouilly for example) but also in the Montagne de Reims (Ay and Ambonnay mainly) and finally a small holding in the Vallée De La Marne (Mardeuil).
The key features of this Champagne House are old-vine cultivation (the vineyards are ploughed by horse and the oldest vines date back to 1932), extensive lees ageing, full malolactic fermentation and the aging of reserve wines in wood.

The De Sousa philosophy adheres to late ripening, allowing the vines to benefit from the mineral rich soils (potassium/magnesium) and to develop palate profiles that are both rich and pure, with most impressive length evidenced across the Champagne range.
View Producer
The Grape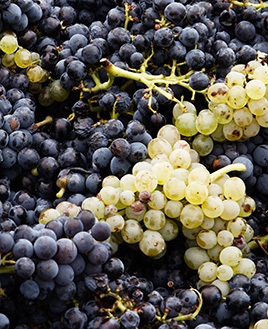 Champagne Blend
Which grapes are included in the blend, and their proportion, is one of the key factors determining the style of most Champagnes. Three grapes are used - Pinot Noir, Chardonnay and Pinot Meunier.

26% of vineyards in Champagne are planted with Chardonnay and it performs best on the Côtes des Blancs and on the chalk slopes south of Epernay. It is relatively simple to grow, although it buds early and thus is susceptible to spring frosts. It produces lighter, fresher wines than those from Burgundy and gives finesse, fruit and elegance to the final blend. It is the sole grape in Blancs de Blancs, which are some of the richest long-lived Champagnes produced.
Pinot Noir accounts for nearly 40% of the plantings in Champagne and lies at the heart of most blends - it gives Champagne its body, structure, strength and grip. It is planted across Champagne and particularly so in the southern Aube district.
The final component is Pinot Meunier and this constitutes nearly 35% of the plantings. Its durability and resistance to spring frosts make the Marne Valley, a notorious frost pocket, its natural home. It ripens well in poor years and produces a soft, fruity style of wine that is ideal for blending with the more assertive flavours of Pinot Noir. Producers allege that Pinot Meunier lacks ageing potential, but this does not deter Krug from including around 15% of it in their final blends.
View Grape
The Region
Rosé wines are produced by leaving the juice of red grapes to macerate on their skins for a brief time to extract pigments (natural colourings). However, Rosé Champagne is notable in that it is produced by the addition of a small percentage of red wine – usually Pinot Noir from the village of Bouzy – during blending.
Recommended Producers : Billecart Salmon (Elizabeth Salmon Rose), Ruinart
View Region
Customer Reviews
Questions And Answers