2010 Chablis, Fourchaume, Pièce au Comte Jean-Claude Bessin
The Producer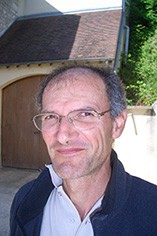 Jean-Claude Bessin
Jean-Claude Bessin's wines seem to take on his personality: his range of Chablis wines are among the most highly regarded in the region.

Based in La Chapelle Vaupelteigne, north of Chablis town, Jean-Claude's first vintage was the 1992. Though trained as an architect Jean-Claude Bessin preferred to take over the vineyards of his Tremblay father-in-law who adhered to the co-operative.

From his 12 hectares he produces Chablis vieilles vignes, Chablis Montmains premier cru wines, Chablis Fourchaume premier cru and Chablis Valmur grand cru wines which is partially barrel-fermented. A special cuvée of Fourchaume is labelled as La Pièce au Comte while from 2006 premier cru La Forêt has been bottled separately from the Montmains.

Evolution in recent years has been towards more natural winemaking. The majority of the crop is now harvested by hand, with natural yeasts preferred for fermentation. The wines have a long élévage on fine lees, the crus being bottled after 15 to 18 months, with a proportion of barrel fermentation and maturation for the top wines.
View Producer
The Grape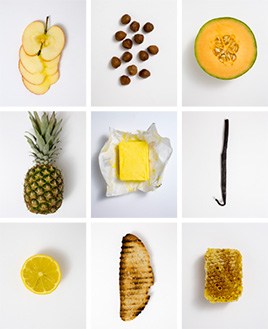 Chardonnay
Chardonnay is the "Big Daddy" of white wine grapes and one of the most widely planted in the world. It is suited to a wide variety of soils, though it excels in soils with a high limestone content as found in Champagne, Chablis, and the Côte D`Or.

Burgundy is Chardonnay's spiritual home and the best White Burgundies are dry, rich, honeyed wines with marvellous poise, elegance and balance. They are unquestionably the finest dry white wines in the world. Chardonnay plays a crucial role in the Champagne blend, providing structure and finesse, and is the sole grape in Blanc de Blancs.
It is quantitatively important in California and Australia, is widely planted in Chile and South Africa, and is the second most widely planted grape in New Zealand. In warm climates Chardonnay has a tendency to develop very high sugar levels during the final stages of ripening and this can occur at the expense of acidity. Late picking is a common problem and can result in blowsy and flabby wines that lack structure and definition.

Recently in the New World, we have seen a move towards more elegant, better- balanced and less oak-driven Chardonnays, and this is to be welcomed.
View Grape
The Region
Chablis Premiers Crus are stylish, minerally wines which, typically, are less intense than the Grand Crus but finer and longer-lasting than basic Chablis. They are highly underrated with the better examples outclassing many a good village white Burgundy.
The vineyards cover 750 hectares, scattered across 15 communes on isolated slopes with good exposure. There are 17 principal Premiers Crus but in total 79 vineyards are eligible, with most of the lesser-known ones using a more familiar umbrella name on their label. The best flank the Grands Crus on the north bank of the River Serein, like Montée de Tonnerre (probably the best of all), Fourchaume and Mont de Milieu.

Those just south of Chablis, like Vaillons, Montmains (especially Les Forêts) and Côte de Léchet are also good. With the vineyard area having doubled since the 1970s, quality varies enormously so, as ever, the producer is key.

Styles also vary, with some maturing and fermenting in stainless steel for a purer, more minerally style, while others age and sometimes even ferment their wines in oak for extra complexity. The best examples reach their apogee at eight to 10 years, but are normally enjoyed long before then.

Recommended producers: Jean-Claude Bessin, Billaud-Simon, Séguinot-Bordet, J.-P. & Benoit Droin, Duplessis, Defaix
View Region
Customer Reviews
Questions And Answers