2011 Cuvée des Oliviers, Massamier, Red Mignarde, VDP Coteaux des Peyriac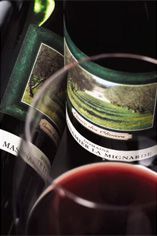 The Producer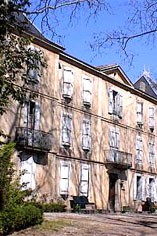 Domaine Massamier La Mignarde
Massamier La Mignarde can trace its history back to Roman times when a legionary called Maximus accepted a villa on this land to which he gave the name Maximiana. The estate as well as having the impressive Roman villa also has large manicured gardens, which make the domaine somewhat atypical of the region. Frantz Venes' family has owned the estate for 300 years, but due to a family feud neither Frantz nor his parents set foot on the property for two decades. A long court case restored the Venes to their family home and led to the renewal of vineyards planted by Frantz and his father.
Franz Venes is a studious self-effacing man, with a winemaking education that has taken him to California and Australia. He is fanatically quality-driven and gives the same attention to detail to all of his wines across the spectrum. His most well known cuvee is Domus Maximus, which is a blend of Syrah and Grenache and is widely recognised as one of the finest wines in the Minervois.
View Producer
The Grape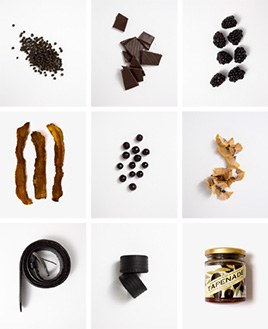 Syrah/Shiraz
A noble black grape variety grown particularly in the Northern Rhône where it produces the great red wines of Hermitage, Cote Rôtie and Cornas, and in Australia where it produces wines of startling depth and intensity. Reasonably low yields are a crucial factor for quality as is picking at optimum ripeness. Its heartland, Hermitage and Côte Rôtie, consists of 270 hectares of steeply terraced vineyards producing wines that brim with pepper, spices, tar and black treacle when young. After 5-10 years they become smooth and velvety with pronounced fruit characteristics of damsons, raspberries, blackcurrants and loganberries.

It is now grown extensively in the Southern Rhône where it is blended with Grenache and Mourvèdre to produce the great red wines of Châteauneuf du Pape and Gigondas amongst others. Its spiritual home in Australia is the Barossa Valley, where there are plantings dating as far back as 1860. Australian Shiraz tends to be sweeter than its Northern Rhône counterpart and the best examples are redolent of new leather, dark chocolate, liquorice, and prunes and display a blackcurrant lusciousness.

South African producers such as Eben Sadie are now producing world- class Shiraz wines that represent astonishing value for money.
View Grape
The Region
VDP des Côteaux de Peyriac is a well-known zonal designation in the East of the Aude department, located around the fine old city of Narbonne and producing some interesting and well-made wines.
View Region
Customer Reviews
Questions And Answers