Roagna Mixed Barbaresco & Barolo Case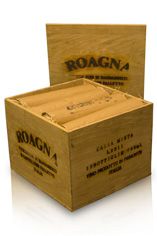 The Producer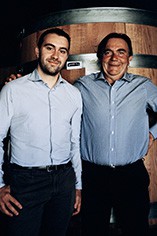 Roagna, Piedmont
Luca Roagna represents the latest generation to work in this historical wine estate, alongside his genial father Alfredo, whose 15 hectares of vine cover both Barabresco and Barolo wine production. However the family's roots lie in Barbaresco, with Luca's grandfather buying the Paje vineyard in the 1950s.

The key to understanding Roagna's wine is their insistence upon biodiverse masale selected and old vineyards (up to 100 year-old in the case of Castiglione Falletto), whose plants are only green harvested up to 15 yo (older vines set their own yields naturally). Harvests tend to be more protracted than their neighbours, while cuvaisons in large conical French Garbellotto botte also outstrip the norm, lasting anything from one to two months, achieving the finest tannins and maximum extraction. The use of sulphur dioxide is minimal if applied at regular intervals.

The range is dominated by three Barbaresco crus: Paje, Crichet Paje and Paje Riserva; the difference being the exposition and vine age. Not afraid to innovate, since 1982 they have also offered an ingenious non-vintage, vino di tavola blend of (Barbaresco) Nebbiolo called 'Opera Prima' and since '88 a minerally white Chardonnay/Nebbiolo blend named 'Solea'.

From Barolo's Castiglione Falletto village comes their monopole and ancient vine 'La Rocca e Le Pira' cru, while more recently (from '93) comes Serralunga d'Alba's prime Vigna Rionda. Production is small; the 10,000 cases potential reduced to an average 6,000 case reality. In a word: finezza.
View Producer
The Grape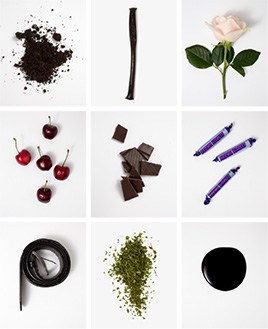 Nebbiolo
Nebbiolo is the grape behind the Barolo and Barbaresco wines and is hardly ever seen outside the confines of Piedmont. It takes its name from "nebbia" which is Italian for fog, a frequent phenomenon in the region.
A notoriously pernickety grape, it requires sheltered south-facing sites and performs best on the well-drained calcareous marls to the north and south of Alba in the DOCG zones of Barbaresco and Barolo.

Langhe Nebbiolo is effectively the 'second wine' of Piedmont's great Barolo & Barbarescos. This DOC is the only way Langhe producers can declassify their Barolo or Barbaresco fruit or wines to make an early-drinking style. Unlike Nebbiolo d'Alba, Langhe Nebbiolo can be cut with 15% other red indigenous varieties, such as Barbera or Dolcetto.

Nebbiolo flowers early and ripens late, so a long hang time, producing high levels of sugar, acidity and tannins; the challenge being to harvest the fruit with these three elements ripe and in balance. The best Barolos and Barbarescos are perfumed with aromas of tar, rose, mint, chocolate, liquorice and truffles. They age brilliantly and the very best need ten years to show at their best.
View Grape
The Region
Piedmont has been the pre-eminent fine wine province of Italy since Roman times, a reputation reinforced under the House of Savoy – which lorded it over Europe during the Middle Ages from its base in Turin. Piedmont's own fame increased too as this noble House secured its place in history as the driver for Italian Reunification in 1861.
Located in the north-west of the country, with a continental climate, Piedmont is influenced culturally and climatically by the surrounding Alps and Ligurian Apennines. Piedmont's most important fine wine regions are: the Langhe, south of Alba, incorporating Barolo and Barbaresco; Monferrato, comprising the wines of Asti and Gavi; and Novara with its Colline Novaresi and Boca.
Nebbiolo is the grape of Piedmont, and arguably the country as a whole. It is planted in only the most favourable sites, and is the power behind Barolo and Barbaresco. It is followed by Barbera d'Alba or Barbera d'Asti and Dolcetto, an early-ripening antipasti wine produced more seriously around Dogliani. For whites, Moscato is queen, responsible for copious amounts of frizzante, more commonly known as Asti. A far more rewarding, gently-sparkling wine, made in an off-dry style, is labelled as Moscato d'Asti.
A notable red version is also made: Brachetto d'Acqui. Cortese is the white grape behind the region's most popular dry white wine, Gavi, from vines south of Alessandria. Perhaps unsurprisingly, Piedmont has the highest proportion of Denominazione di Origine Controllata (DOC) and Denominazione di Origine Controllata e Garantita (DOCG) wines, even if it is responsible for only seven percent of Italy's total production (2006).
Recommended producers: La Colombera, Roberto Sarotto, Cornarea, Luzi-Donadei, Antoniotti Odilio e Mattia, Laiolo Reginin, Marinacci, Punset, Luisin, Roagna, Fratelli Alessandria, Casina Bric 460, Trediberri, Vigneti Luigi Oddero, Marcarini, E.Pira di Chiara Boschis, Bartolo
View Region
Storage Details
Storage in BB&R Warehouses
Wines bought from Berry Bros. & Rudd can be stored
in our temperature controlled warehouses.
We can only accept orders for unmixed cases.

Storage Charges:
£12.00 (inc. VAT)
per case per annum



Customer Reserves
For wines purchased In Bond,
Duty & VAT charges become payable upon withdrawing from your reserves.
BBX wines can only be bought In Bond.
More information on wine storage
£10.20 (inc. VAT)
per case per annum
for Cellar Plan Members
Customer Reviews
Questions And Answers