2008 Domaine Pichard, Madiran, Cuvée Aimé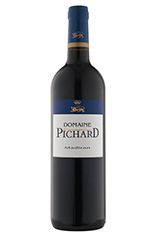 The Producer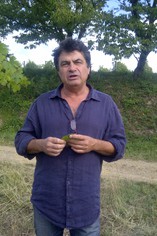 Domaine Pichard
Domaine Pichard is located near Pau in the commune of Soublecause in the hautes-Pyrenees department.
In 1955 the domain was merely a plot of uncultivated land which Auguste Vigneau spotted the potential of this hitherto uncultivated south-facing land purchased it and set about planting his first vines. Until 2004 Vigneau's nephew, René Tachouère, was in charge. He pursued the same goal of producing structured, long lasting Madiran wines.
However, willing to retire, his attempt to pass the domain over to his son failed and he finally decided to sell to brothers in law Jean Sentilles and Rod Cork (a lawyer in Paris, native of Lancashire). They set to work on the 2004 vintage just 4 days after completing the deal.
The next vintage saw a huge amount of work completed in both vineyard (new vines were planted and both Tannat and Cabernets Franc & Sauvignon were split into two distinct plots) and cellars (renovation and introduction of new foudres and 225 litres Bordeaux barriques)
Today, the domain encompasses 12 ha on one unique south-facing block split in seven distinct plots around the main building, of which 11 ha are planted with black varieties and 1ha of one white grape. The Tannat vines are planted on a poor soil patchwork consisting of quartzite, lydiène (Adour pudding stones) and quartz pur on a bed of clay. (The Adour is a river in the southwest of France which rises in the High-Bigorre at the Col du Tourmalet, and flows into the Atlantic Ocean, Bay of Biscay, near Bayonne).

The Tannat, and the Cabernet Franc grapes go through a long 20-28 days vatting period in order to extract optimum colour and tannin.
From 2005, the production is centred on three distinct Madiran AC cuvees:
The classic and entry level Cuvee Tradition is a blend of 55% Tannat, 45% Cabernet Franc
and two top cuvees with a higher percentage of Tannat, Cuvée Aimé - 85% Tannat and 15% Cabernet-Franc (named after Jean's wife cousin deceased in 2010)
Cuvée Renée 95% Tannat and 5% Cabernet-Franc (named after Jean's mother).
Although the Cuvée Tradition has more rusticity and less richness and grandeur than both cuvees Aimé & Renée, it certainly does not lack power or regional feel.
The Pacherenc du Vic-Bilh is the local medium-sweet white wine made solely from Petit Manseng grapes. Here the focus is to pick the grapes early in November and to avoid both botrytis and wood. The resulting wine has a good ability to show the best of a vintage, weather some pineapple fruit and rancio character (vintage 2008) or a pure and clean aspect with an aniseed minerality (vintage 2010).

These are serious wines. You can enjoy the reds young with lengthy decanting, but they will provide full enjoyment when mature and will partner beautifully any confits, cassoulets and duck (weather chinese or à l'orange while the Pacherenc matches asian food and scallops perfectly.

NB: Some pre-2005 stock was part of the transaction including the mythic Cuvée Vigneau blend of 70% Tannat, 25% Cabernet Franc & 5% Cabernet Sauvignon. This majestic cuvee was made under the previous ownership only in good vintages and combines depth of flavour, structure and long ageing potential. We have secured some of this stock in order to offer you the best range of wines produced by this top domain.
View Producer
The Grape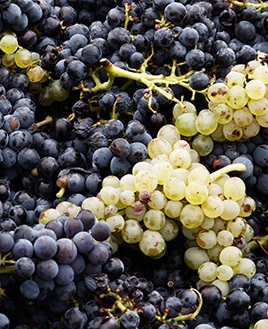 Tannat
Tannat is best known as the dominant grape variety in Madiran, Southwest France's most famous red wine. The grape probably originated in the Basque country and almost certainly derives its French name from its high tannin levels. It is a thick-skinned grape variety that produces deeply coloured, well-structured wines that can be tough and austere in youth. However with ageing the massive tannins round out while the wine develops nuances of spices, coffee, cocoa, and vanilla.
In Madiran it is blended (typically 60-70%) with Cabernet Sauvignon, Cabernet Franc, and Fer. The only other country where Tannat is seriously grown is Uruguay, where it was planted by Basque settlers in the 19th century. It is known as Harriague in Uruguay and recently plantings have spread over the border into Argentina.
View Grape
Customer Reviews
Questions And Answers