2009 Lammershoek Roulette Blanc, P Kretzel, Swartland, South Africa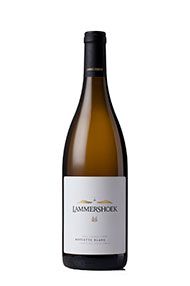 The Producer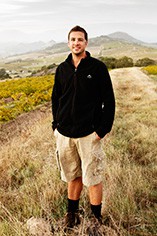 Lammershoek Wines
Lammeshoek are an iconoclastic South African winery based in Paardeberg. They have 70-hectare of vineyards on granitic, sandy soils that incorporates some very old bush vines as well as more recent plantings. They also have room for olive trees, chickens and cattle. Their winemaking philosophy is low intervention, with no new oak and minimal sulphuring.

Their LAM range is from young vines and is intended as a fruit expressive introduction to the winery. The Cellar Foot range is where their creativity and novel approach is fully expressed.
View Producer
The Grape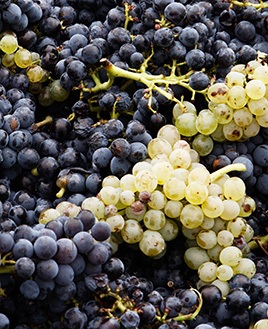 Other Varieties
There are over 200 different grape varieties used in modern wine making (from a total of over 1000). Most lesser known blends and varieties are traditional to specific parts of the world.
View Grape
The Region
After Stellenbosch, t, the west coast district of Swartland (25 miles due north of Cape Town, between the towns of Malmesbury and Piketberg) now ranks as the Cape's most exciting wine-producing district.
Settled initially by nomadic Khoikhoi from Namibia, the Dutch brought trade, vines and unrest to the region in the 17th century.
The British then transformed the area into the Cape's bread basket, viticulture being developed only more recently. This contrasts with an ancient geology which has brought a mix of shale, arenite sandstone and granite soils air-conditioned by the Atlantic Ocean nearby.
Chenin Blanc and Shiraz seem to do best, as exemplified by the wines of Eben Sadie and Mullineux.
View Region
Customer Reviews
Questions And Answers