2010 Ronan by Clinet, Bordeaux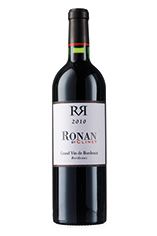 Red | Ready, but will keep | Chateau Clinet | Code: 15306 | 2010 | Merlot | Medium-Full Bodied, Dry | 14.0 % alcohol
The Producer
Chateau Clinet
Château Clinet is a small Pomerol property that has leapt to prominence in the last 15 years and now produces one of the most sought-after wines in the region. The 9-hectare vineyard is on top of one of the finest plateaux in Pomerol and is planted with Merlot (80%), Cabernet Sauvignon (10%) and Cabernet Franc (10%).

In the 1980s Jean-Michel Arcaute married Clinet's proprietor George Audy's daughter and by 1986 Jean Michel was running the property. He engaged the services of cult oenologist Michel Rolland, who introduced much later harvesting, ensuring super-ripe fruit, as well as extending the amount of time the wines spent in 100% new oak barriques. Within 5 years, Clinet's wine were being compared to those of Pétrus, Lafleur and Le Pin, and selling for similar prices.

Clinet produces a wine which is concentrated and rich but is supremely well balanced with a finish that lasts and lasts. It is hard to resist when young, yet the wines from the best vintages will continue to improve for over 10 years. Jean-Michel Arcaute was tragically killed in a boating accident in 2001.
View Producer
The Grape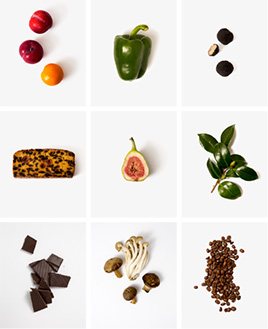 Merlot
The most widely planted grape in Bordeaux and a grape that has been on a relentless expansion drive throughout the world in the last decade. Merlot is adaptable to most soils and is relatively simple to cultivate. It is a vigorous naturally high yielding grape that requires savage pruning - over-cropped Merlot-based wines are dilute and bland. It is also vital to pick at optimum ripeness as Merlot can quickly lose its varietal characteristics if harvested overripe.
In St.Emilion and Pomerol it withstands the moist clay rich soils far better than Cabernet grapes, and at it best produces opulently rich, plummy clarets with succulent fruitcake-like nuances. Le Pin, Pétrus and Clinet are examples of hedonistically rich Merlot wines at their very best. It also plays a key supporting role in filling out the middle palate of the Cabernet-dominated wines of the Médoc and Graves.
Merlot is now grown in virtually all wine growing countries and is particularly successful in California, Chile and Northern Italy.
View Grape
Customer Reviews
Questions And Answers