2006 Taurasi Riserva, Radici, Mastroberardino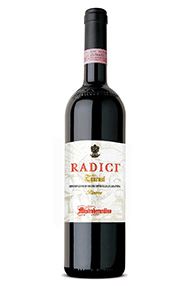 The Producer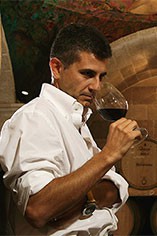 Mastroberardino
Mastroberardino, long Campania's most renowned winery, located in the town of Atripalda, on Italy's West coast, is the family based firm that is universally acknowledged to have been the most important guardian of the vinous heritage of Campania. The winery has always been focused on honing the virtues of Campania's traditional grape varieties, such as Aglianico, Fiano, Piedirosso, Greco, Falanghina and Coda di Volpe. Among other things, the winery has paid close attention to planting varieties on appropriate soils, to using the right type of vine training and trellising, and to adopting winemaking methods that maximized the grapes' varietal character rather than techniques that buried it under oak and fruitiness.

Mastroberardino was established in the 1750s by famed winemaker Pietro di Mastro Berardino. He took the professional title of Mastro ('Maestro') beginning the future succession of 10 generations of Mastroberardino family winemakers. Mastroberardino was officially registered in 1878 by Cavalier Angiolo Mastroberardino, great-grand father of the winery's current President, Piero Mastroberardino.

The Mastroberardino family have always searched out and resuscitated native grapevines that history, early 20-th century phylloxera and World War II had diminished. More, most farmers who returned to their land, after devastation, ripped out their local vines in favour of high-yielding varieties like Sangiovese or Merlot to sell for bulk wine. Antonio Mastroberardino, Piero's father, remained committed to the local grape, however and his gradual success from the 1950s on convinced some to stick with indigenous vines.

Still, until the early 1990s Mastroberardino was the only winery, in Irpinia, growing indigenous vines to produce quality wine. Not only Aglianico for the reds like Taurasi, but also Fiano, Greco and Falanghina, grapes, traceable to the colonizing Greeks.
View Producer
The Grape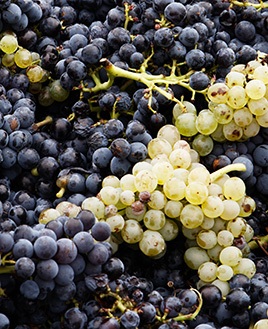 Aglianico
Aglianico's origins are Greek (the name is a dialect version of the word Ellenico, the Italian word for Hellenic) and its was originally planted in the Campania and Basilicata regions of southern Italy over 2,500 years ago when southern Italy was a Greek colony known as Magna Graecia or Oenotria.

The grapes thrived until the late 19th century when it was almost destroyed by phylloxera. Since the war plantings have gradually increased and there were about 13,000 ha/32,000 acres of Aglianico planted at the last official count, in 1990.

The grape seems to prefer soils of volcanic origin, as well as dry and sunny location, and achieves its finest results in the two DOCs of Taurasi in Campania and Aglianico del Vulture in Basilicata. It is an early budding, late ripening variety and in the right hands can produce very long-lived wines of intensity and finesse. In the past young Aglianico wines were often fiercely tannic and harsh - fortunately improved techniques in both the vineyard and winery have led to fresher and riper wine being made that are eminently approachable in youth but also still improve with bottle age.
View Grape
The Region
Campania's volcanic soils yield wines of impressive elegance and personality, as demonstrated by an array of compelling indigenous varieties.
The DOCG wine appellation of Taurasi is located in the region of Irpinia within Campania, which is also home to the prestigious DOCGs; Fiano di Avellino, Greco di Tufo and the Irpinia DOC.
Taurasi is the stronghold of the Aglianico grape, which thrives on vineyards at higher altitudes. The DOCG regulations stipulate that Taurasi wines must be aged a minimum of 3 years prior to release with at least 1 year maturing in wood. Riserva wines require at least 4 years ageing. The wine blend consists primarily of Aglianico, complemented with up to 15% of Barbera, the little-known but very promising Piedirosso and Sangiovese.
Taurasi is considered as the most ageworthy, complex and structured expression of Aglianico wines.
View Region
Storage Details
Storage in BB&R Warehouses
Wines bought from Berry Bros. & Rudd can be stored
in our temperature controlled warehouses.
We can only accept orders for unmixed cases.

Storage Charges:
£12.00 (inc. VAT)
per case per annum



Customer Reserves
For wines purchased In Bond,
Duty & VAT charges become payable upon withdrawing from your reserves.
BBX wines can only be bought In Bond.
More information on wine storage
£10.20 (inc. VAT)
per case per annum
for Cellar Plan Members
Customer Reviews
Questions And Answers