2010 Rasteau Vieilles Vignes Tardieu-Laurent
The Producer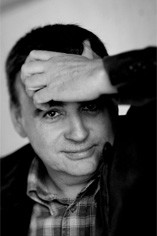 Domaine Tardieu Laurent
Domaine Tardieu-Laurent was established in 1994. It is a partnership between Dominique Laurent, a former pattisier (and with the girth to go with it) and one of the hottest names in Burgundy, and Michel Tardieu, a dynamic young winemaker. Tardieu-Laurent is an extremely unusual operation in that they are a négociant only, buying young wines from growers all over the Rhône, which they mature and blend before bottling. They own no vineyards and don't buy grapes, only wine.
Tardieu-Laurent is very much an "artisan" producer, making between half a dozen and 20 or so barrels of each wine. The majority of the wines are from the southern Rhône although superb cuvees of Cote Rôtie and Hermitage are also produced. The wines are all aged in small oak casks (often 100% new) and bottled with no fining nor filtration. Michel Tardieu proclaims himself as a confirmed terroirist, insisting that his aim with each appellation is to express powerfully the fruit and sense of place, never masking these factors with wood.
View Producer
The Grape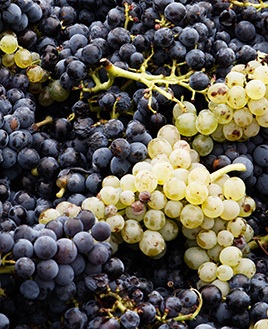 Southern Rhône Blend
The vast majority of wines from the Southern Rhône are blends. There are 5 main black varieties, although others are used and the most famous wine of the region, Châteauneuf du Pape, can be made from as many as 13 different varieties. Grenache is the most important grape in the southern Rhône - it contributes alcohol, warmth and gentle juicy fruit and is an ideal base wine in the blend. Plantings of Syrah in the southern Rhône have risen dramatically in the last decade and it is an increasingly important component in blends. It rarely attains the heights that it does in the North but adds colour, backbone, tannins and soft ripe fruit to the blend.
The much-maligned Carignan has been on the retreat recently but is still included in many blends - the best old vines can add colour, body and spicy fruits. Cinsault is also backtracking but, if yields are restricted, can produce moderately well-coloured wines adding pleasant-light fruit to red and rosé blends. Finally, Mourvèdre, a grape from Bandol on the Mediterranean coast, has recently become an increasingly significant component of Southern Rhône blends - it often struggles to ripen fully but can add acidity, ripe spicy berry fruits and hints of tobacco to blends.
View Grape
The Region
One of the very best villages in the Southern Rhône region, Rasteau's red wines have been promoted to their own AOC in July 2010. Before that, Rasteau merely appended its name to that of Côtes du Rhône Villages.

The vineyards are located north of Gigondas, and the wines, mainly from Grenache, Syrah and Mourvedre grapes, are deep-coloured and robust, with a good structure and spicy warmth. A small amount of slightly heady white and rosé are also produced.

The Appellation Rasteau Contrôlée, established in 1944, is used for the commune's sweet, grapey Vins Doux Naturels made from Grenache. These hearty wines come in various shades of white, rosé, tawny and red depending on how they are made and aged. Best enjoyed in their youth they seem to be making a revival, although they are not as good or as popular as those from the Rhône's other Vin Doux Naturel appellation, Muscat de Beaumes de Venise.

A further AOC is Rasteau Rancio, a Vin Doux Naturel that has been exposed to sunshine and oxygen in barrels for up to two years, resulting in a sticky brown wine of variable quality.

Recommended producer: Domaine la Soumade
View Region
Customer Reviews
Questions And Answers