Osagekko, Junmai Nama Genshu, Asamai Shuzo Brewery (17.5%)
The Producer
Asamai Shuzo Brewery
Founded in 1918 Asamai has on-site natural springs of water for brewing, They also cultivate rice for Sake in their private rice field which radiates for around 5 kms from the brewery. Asamai shuzo brewery is one of the smallest breweries located in Akita prefecture, in the snowy, northern part of Japan's main Island, Honshu.

Osagekko means " delicious Sake ". It is an unpasteurized and undiluted sake that, once opened, should be keep refrigerated. Osagekko is produced by a unique production process, replacing oxygen with nitrogen in the bottle which enables the Sake to keep freshness as long as it is stored in the right conditions.
There are no additives or preservatives in Osagekko.
View Producer
The Grape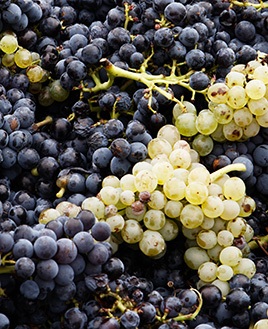 Rice
Alcoholic beverages made from rice, are based on the fermentation of rice starch which converts to natural sugars and alcohol. Unlike the production of beer which utilises mashing to convert starch to sugars, the rice beverage making relies on action of acids or enzymes like amylase.

Rice-based beverages typically have a higher alcohol content, 18%–25% abv, than still wine (9%–15%), and a higher alcohol content than the standard beers (usually 4%–6%).

Sake (a Japanese rice-based brewed alcohol) is misleadingly referred to as Rice Wine, although unlike wine, in which alcohol is produced by fermenting sugar that is naturally present in grapes, sake is produced by means of a brewing process more akin to beer.
View Grape
Customer Reviews
Questions And Answers