2012 Quinta Apolonia Belondrade, Castilla y León
The Producer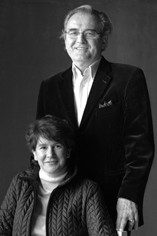 Bodegas Belondrade y Lurton
Belondrade y Lurton is a French Owned partnership based in the town of La Seca, near Valladolid, in the wine appellation of Rueda. Drawing on Belondrade's enthusiasm for the Verdejo grape and the Lurtons' famous experience, they have proved a formidable partnership and created some of the most impressive Rueda wines we have tasted.

In 1992 Didier Belondrade, who has always had a strong affinity for Spain visited Rueda and saw the potential to use Verdejo grape in creating a white wine in the Burgundian style with barrel fermentation and ageing. Rueda had already evolved from its traditional oxidized solera style wines to produce crisp dry whites, but the only use of oak at that time was by Marqués de Riscal.

He produced his first vintage in 1994 from rented vines, using the corner of a friend's winery to store his small quantity of barrels. From hereon in Didier steadily built up his own estate by gradually purchasing existing as well as new plots and planting his own vines. He constructed his own winery and honed and refined his innovative winemaking techniques with the help of Marta Baquerizo from 1999, to create one of Spain's most complex and refined whites.

The Verdejo, tended and harvested meticulously in 19 different plots, is aged for a year in barrel on its lees to add richness and depth, before a further 6 months of bottle ageing prior to release. The results speak for themselves.

There are 30 hectares of vineyards, which are all trained on wires and are spread across 19 individual plots. The soil composition on the plateau is mainly a layer of large pebbles and stones over a sub-layer of clay and sand, covering deep limestone bedrock. The vineyard is in the process of conversion to full Organic Certification. Production is 100% from their own vineyards with the average age of the vines around 30 years with the younger vines used for Quinta Apolonia, averaging about 8 years. All the vines are Verdejo with the exception of a tiny plot of Tempranillo used to produce his rosado Quinta Clarisa.

Belondrade use only French oak barrels of 300 liters, as they offer, for them, a perfect balance between the surface of the oak and the volume of wine. They work mainly with four different coopers; Sylvain and Vicard from Bordeaux and Dargaud & Jaegle and Damy from Burgundy. 25% of the barrels are replaced each year with new oak and they work very closely with their coopers to adapt the toasts, origins and grain of the individual barrels.

View Producer
The Grape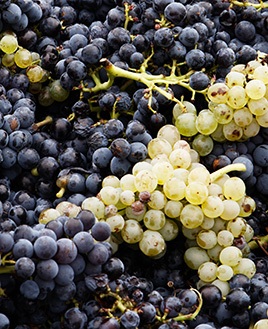 Verdejo
One of Spain's higher quality white grape varieties which languished in obscurity for several hundred years before being rediscovered 15 years ago. It is a native grape of Rueda in North-west Spain and is now its principal white grape variety. It is most successfully cultivated in high altitude vineyards where the soils are calcareous and well drained.
Previously Verdejo-based wines were worryingly prone to premature oxidation. However techniques including night-time harvesting, cool fermentation and the use of an inert gas blanketing have led to the delicate and youthful aromatic freshness of the wines being preserved. It is often blended with Sauvignon Blanc to add body and richness to Sauvignon's aromatic lift. Its finest manifestation is Rueda Superior, which must contain a minimum of 85% Verdejo.
Typically Verdejo dominated wines are crisp with soft, creamy, nutty overtones, and sometimes accompanied by notes of honey. Arguably Spain's finest white grape variety.
View Grape
The Region
The wine region of Rueda is located south and west respectively of the famous and historically fecund cities of Valladolid and Segovia.
Rueda lies on a limestone plateau, to the south-west of the red wine powerhouse DO of Ribera del Duero, producing wines more stylistically akin to its neighbours in Galicia rather than Toro, that is to say more inclined to white and aromatic styles than red and weighty. Rueda has had a chequered history, vinously speaking.
Its tendency in the early days (and by early days we can go back to medieval times) was to produce fortified wines, made with Palomino; in other words to imitate Sherry, but not necessarily the quality or the success of Sherry. When Sherry fell into a completely unjustifiable parlous state in th early 1990s, commercially speaking, Rueda decided that the time was ripe for reinvention.

Its indigenous grape, the charismatic but sometimes temperamentall Verdejo, , is prone to oxidation and a lack of freshness, unless made in a thoroughly modern fashion in inert conditions. When made thus, the wines can be completely charming, combining pleasing aromatics, citric and grapefruit notes and a concentration and viscosity, energy and length. Sometimes it is combined with Macabeo and even Sauvignon Blanc, the former to lend weight, the latter, aromas. Ultimately, however, it stands up in its own right and has been entirely responsible for the current reappraisal of this once moribund region.
View Region
Customer Reviews
Questions And Answers