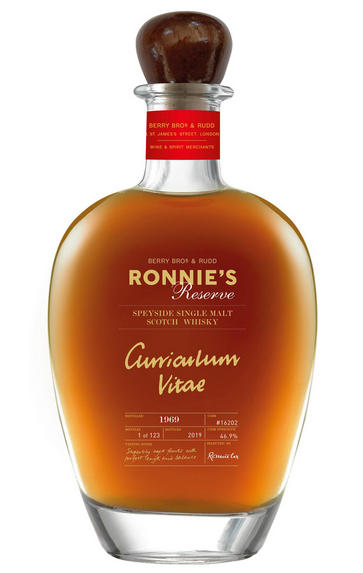 1969 Ronnie's Reserve, Cask Ref 16202, Speyside, Single Malt Scotch Whisky, 46.3%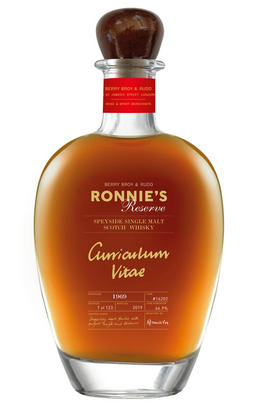 About this SPIRIT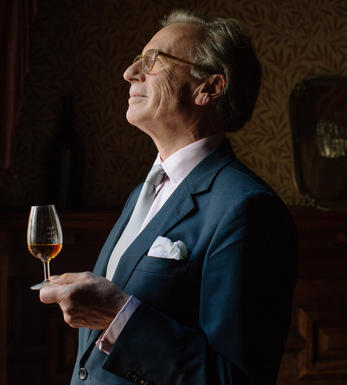 The Ronnie's Reserve Collection
Lizzie Rudd, our Chairman, was behind the idea to create a range of Ronnie's Reserve to mark 30 years of my association with Berry Bros & Rudd and the distillery from which the selection of casks originated. They have been bottled as a result of collective investment: Berry Bros & Rudd Funds and my Understanding!

In selecting these casks I used the criteria of good taste. Whilst this is, obviously, subjective, I always look for exceptional attributes in maturity, balance, flavour, complexity, texture and delivery. The difference between the good and the great is the magical combination of all of these. Then, there is the character of the distillery; there is no point in disguising the natural elegance of this noble and, what I like to call 'Premier Cru' distillery spirit, with sherry or wood. Enhance, yes but disguise, no.

To become familiar with the best that this Speyside distillery could produce, I have had the enviable task, over 30 years, of nosing several hundred casks. These seven casks are truly outstanding - superb examples of the excellence of the bloodline in each of their decades.

I didn't need the keys to the distillery, a bung remover and a nosing glass. I had had my eye on these casks for many years. They are but a very small offering from thousands of casks in our possession. My tasting notes of drawn samples would change from time to time as they matured in their wooden homes and I was determined that the style of whisky should reflect the changing styles of production and cask marriage over the four decades.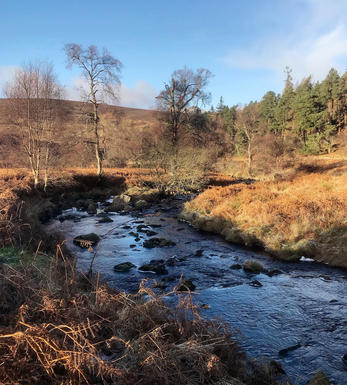 Speyside Whisky
To some Speyside represents the jewel in whisky's crown. Speyside is the home of legal whisky production and it's best known examples. Around the world Glenlivet, Macallan, Glenfiddich, Glenrothes and Glenfarclas typify all that whisky, at it's best has to offer. At it's heart running from the Monadhliath mountains north to the sea, is the River Spey. It is the fastest flowing river in Britain, and also well known for its salmon fishing.
Speyside is the principal whisky-producing region: Speyside has within it some forty-six operating distilleries - over half the total number in the entire Scotland.
Speysides are essentially sweet whiskies. They have little peaty character They are typically highly perfumed, feminine and elegant.
The classical nature of Speyside's malts means that a number of the finest malts are used almost exclusively for blending. It is the top Speysider's that give good blends their 'Top Dressing'.
Malts such as Mortlach, Glen Elgin, Strathmill and Benrinnes are rarely found as distillery bottlings, however when individual casks are tracked down by independent bottlers such as our Own Selection Single Malt Whiskies the resultant whisky can be quite wonderful.