1975 Berry Bros. & Rudd Exceptional Casks Dufftown, Cask Ref. 10430, Speyside, Single Malt Scotch Whisky (40.1%)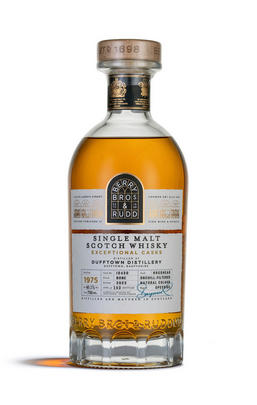 About this SPIRIT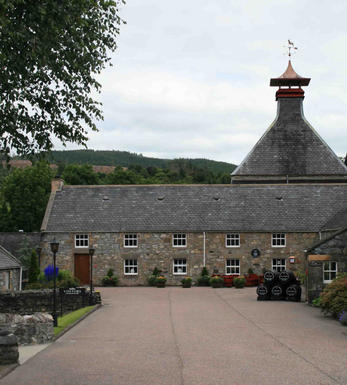 Dufftown Distillery, Speyside
The Dufftown distillery is located in the part of Speyside and Banffshire of the same name, an area which also hosts other renowned distilleries (Balvenie , Convalmore, Glendullan, Glenfiddich, Mortlach and Pittyvaich).

Dufftown was born out of the conversion of an old mill in 1896 and it was immediately acquired in 1897 by Peter MacKenzie and Richard Stackpole (owners of Blair Athol distillery) who were seeking to expand their production capacity during the whisky boom of the 1890's.The recession of the 1930's forced MacKenzie sell Dufftown, along with Blair Athol to Arthur Bell.

From that moment on, Dufftown has been an indispensable component of the Bells blend. Since 1985, Dufftown is part of the drinks conglomerate Diageo; Dufftown is not a widely advertised brand within Diageo's portfolio as the majority of the output goes in blends (Bell's, Dewar's White Label and Johnnie Walker) and as a result the release of single malt bottlings are few and rare. However, Dufftown is Diageo's 'powerhouse' distillery with the largest capacity of all the distilleries in the group. It 's worth noting though that it only ranks as 12th of all the distilleries in Scotland, having a smaller capacity than the for example the giants William Grant or Edrington.

The distinctive style of Dufftown single malts is quite malty with a delicate, fragrant, floral and honeysuckle nose.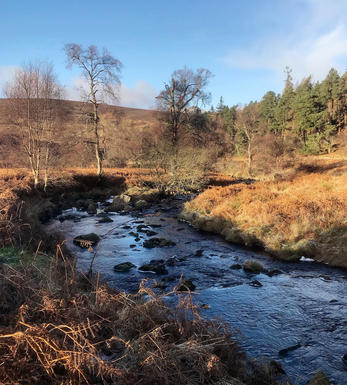 Speyside Whisky
To some Speyside represents the jewel in whisky's crown. Speyside is the home of legal whisky production and it's best known examples. Around the world Glenlivet, Macallan, Glenfiddich, Glenrothes and Glenfarclas typify all that whisky, at it's best has to offer. At it's heart running from the Monadhliath mountains north to the sea, is the River Spey. It is the fastest flowing river in Britain, and also well known for its salmon fishing.
Speyside is the principal whisky-producing region: Speyside has within it some forty-six operating distilleries - over half the total number in the entire Scotland.
Speysides are essentially sweet whiskies. They have little peaty character They are typically highly perfumed, feminine and elegant.
The classical nature of Speyside's malts means that a number of the finest malts are used almost exclusively for blending. It is the top Speysider's that give good blends their 'Top Dressing'.
Malts such as Mortlach, Glen Elgin, Strathmill and Benrinnes are rarely found as distillery bottlings, however when individual casks are tracked down by independent bottlers such as our Own Selection Single Malt Whiskies the resultant whisky can be quite wonderful.