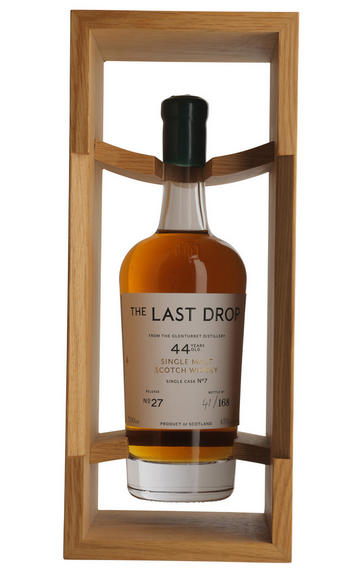 1977 The Last Drop, Glenturret, Cask Ref. 7, 44-Year-Old, Highland, Single Malt Scotch Whisky (45%) (70cl + 5cl)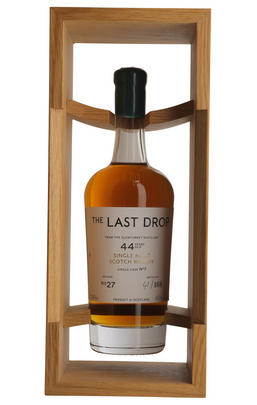 About this SPIRIT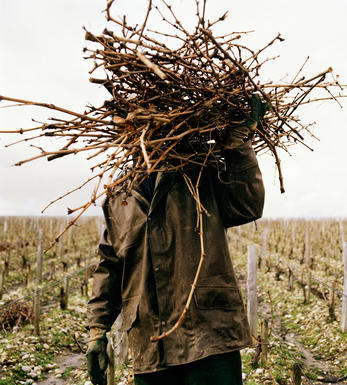 The Last Drop Distillers
The Last Drop Distillers has been founded by three prominent personalities of the spirits trade, Tom Jago, James Espey and Peter Fleck; between them they have clocked up more than 120 years in the Scotch whisky industry.

Tom Jago worked on some of the most famous names in Scotch whisky, such as Johnnie Walker Blue label, The Classic Malts, Chivas Regal 18 years old, Royal Lochnager and Chivas Bros. James Espeay has been a director of major international whisky companies, including International Distillers, United Distillers (UDV) and Seagram (Chivas Bros) and he is today a director of Whyte & Mackay. Peter Fleck consults for a number of international drinks companies.

They are bottling one by one, a few of their collection of fabulous old casks from remote cellars all over Scotland. These are all entirely unique, chosen for their exquisite purity and taste.

The youngest of the whiskies was distilled in 1960 and many of the distilleries from which they came have long since ceased to exist. When the whiskies reached the age of at least 12 years they were blended and put into new sherry casks. There they lay for the next 36 years, evaporating slowly until less than a third of their volume remained, and drawing richness, smoothness and fragrance from the old wood.

This superb whisky has been bottled by hand, straight from the cask at cask strength 52% ABV, with no chilling, filtering, dilution or colouring. It is then corked and sealed with hot wax. The Last Drop is sold in a presentation case, which contains a 50ml miniature, also wax sealed, and a cork stopper for resealing once the bottle is opened.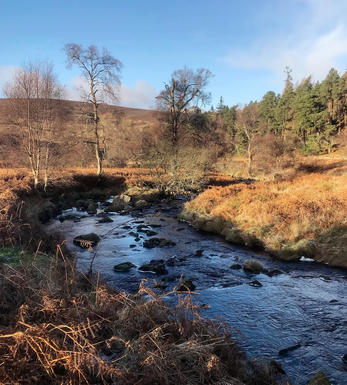 Blended Whiskies
Blended Whisky is made from a blend of whiskies from different distilleries. Ireland, Canada, Japan all produce blends, yet the most renown manifestation of this whisky type comes in the form of Blended Scotch Whisky. The term denotes a blend of one or more Single Malt Scotch Whiskies with one or more Single Grain Scotch Whiskies from different distilleries.

The typical proportion is 60% grain to 40% malt. The degree of complexity and smoothness in the final blend depends on the percentage of malt. Each whisky used in the blending will normally have been matured for about 5 years, although many other longer-matured versions are also available on the market.
The term should not be confused with Blended (formely known as Vatted) Malt Scotch Whisky, which comprises only Single Malt Scotch Whiskies (100% barley), which have been distilled at more than one distillery.
The practice of blending Scots malts trace its origins back to the Victorian times. The original family-run distilleries did not have bottling facilities. They used to sell whole casks of whisky to bottlers, blenders and merchants who then combined the product of various distilleries, to craft a consistent "brand style".
It is still true that a significant proportion of the malt whisky produced in Scotland is used in Blends, which constitute a large share of the market, although the recent trends in the whisky trade have brought Single Malts into prominence. Important style ambassadors include Bailie Nicole Jarvie, Chivas Regal, Dewars, Haig, Whyte & Mackay, Bell's Whisky, Compass Box, The Famous Grouse, Langs, Black&White (Buchanans), Cuttty Sark, Johnnie Walker, Stronachie