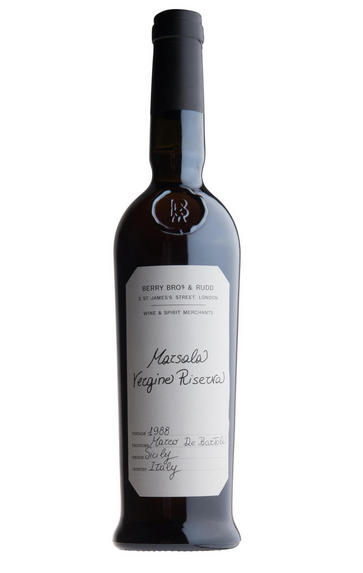 1988 Berry Bros. & Rudd Marsala Vergine Riserva by Marco De Bartoli, Sicily, Italy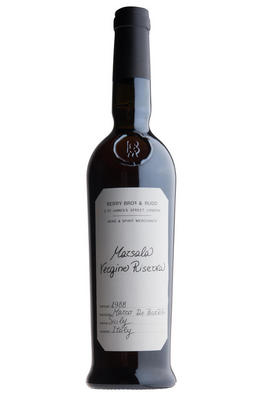 Critics reviews
The late Marco de Bartoli is one of those genre-defying producers whose wines so much exceed expectations that they redefine the wine style – in this case, marsala, the fortified wine of western Sicily. I can't say much more except that tasting this wine is a scintillating experience. The flavours (baked apples, a salty tang, roasted walnuts, gentle coffee and caramel and citrus peel) are almost irrelevant. It's the energy you notice.
Victoria Moore, The Telegraph 12th December 2015 
About this WINE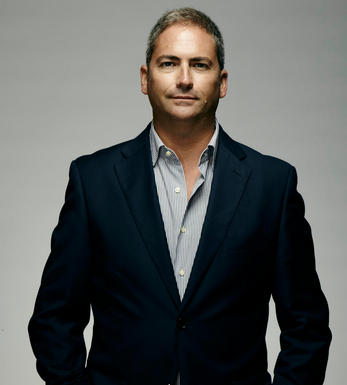 Marco De Bartoli, Sicily
Marco De Bartoli seems to have single-handedly restored (rescued?) the good name of Marsala, two hundred years after the British put it on the map (and before the Italians reduced it to a mere cooking ingredient). The 20ha family baglio (cantina/winery) close to the Sicilian town of Marsala is now also producing a range of sweet passito, fine dry white and excellent sparkling wines.

Scion of two industrial producers, Pellegrino and Mirabella, in 1978 Marco De Bartoli chose the lonely route to quality, deciding to grow and vinify the fruit himself in-house. To re-inforce this message he launched their flagship wine: 'Vecchio Samperi', named after the location of their baglio/farm, 'Samperi': a 100% 'perpetuum'/solera aged 100% Grillo wine, it's an original 'Marsala' made without fortification or the adding of 'mistella' (caramelised sweetner), perpetually racked to produce a fine, dry, delicate 'rancio' style wine. Alongside, De Bartoli also produces a range of classical, English-style, quality Marsala Superiore Riserva, from his own vineyards, using only Grillo (for quality) and not adding Inzolia or Catarratto (for quantity).

His children, Renato, Sebastiano and Giuseppina have now succeeded their father, continuing along the path of quality, but their campaign is to further promote Sicily's autochthonous (indigenous) grape varieties (in the face of the sea of international ones), notably local Grillo, Zibibbo, Catarratto and red Pignatello (Perricone), through dry still and sparkling wines (the latter called 'Terzavia' in reference to the three ways in which Grillo can be vinified: oxidative, still white and sparkling!)

And since 1986 they have been producing a sweet Passito on the island of Pantelleria, close to Tunisia. Here the family own 8ha of Zibibbo vineyards (Muscat di Alessandria/Canelli) at the contrada/frazione of Bukkuram, making only a couple of thousand cases a year.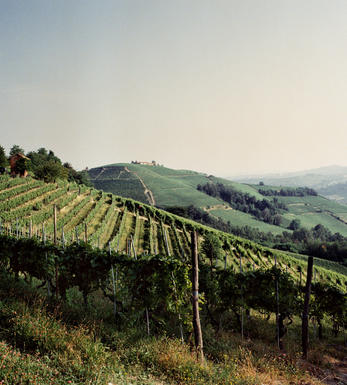 Marsala
Historic fortified wine style of the Marsala zone, in the west corner of Sicily, whose reputation was built by the British during the mid-18th century, fresh from creating Port, and keen to have options as they fought Bonaparte! British merchants would tour round the small artisan producers of white wine from the Grillo, Catarratto and Inzolia grapes, who would keep their wines in botte grande for years, waiting for the knock on the door. These would then be blended together in a solera ('perpetuo') system and, if necessary, fortified with acquavite prior to beginning its journey to England.

The quality industry was taken over by the new fledged Italy in 1870, led by the likes of Florio, but then subsequently ruined by the large Bourbon estates, who, after WW2, turned it from a high quality, artisan product – a stravecchio wine – into a volume product, adulterated with 'mistella' (grape concentrate and brandy). The rise of the cooperative movement ('cantine sociale'), along with the fashion for sweet carbonated drinks (eg Coke), exacerbated the problem. Marsala became an industrial product, and preferred cooking ingredient. But since 1978, Marco De Bartoli has led a counter-revolution to restore the good name of Marsala by using wine made from his own estate.

Marsala is classified into three styles: Vergine (the finest, aged for 10+ years, fortified but without mistella); Superiore (the middle level, the 'British style', aged for 5 yrs, with added 'mistella' and fortified) ; and lastly Fine, aged for 2 yrs, mistella added and fortified)

Marco De Bartoli is regarded as the region's top quality producer, making wines that echo those of their heyday. His flagship wine is Vecchio Samperi: a 'stravecchio' wine in the original, authentic style of Marsala, made without 'mistella' or fortification.

Recommended Producers: Marco De Bartoli