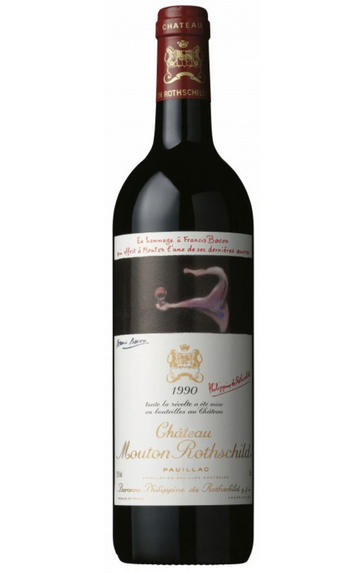 1990 Château Mouton Rothschild, Pauillac, Bordeaux
Prices start from £603.50 per bottle (75cl).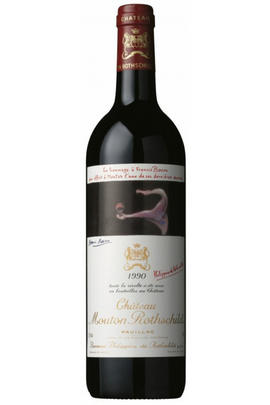 Critics reviews
Ian D'Agata, Vinous
94/100
81% Cabernet Sauvignon, 10% Sabernet Franc, and 9% Merlot; pH 3.69; IPT 60; 12.2% alcohol; 76% new oak; a 79% selection.
Bright red with a pale rim. Knockout nose of aromatic herbs, strawberry, sweet spices and acacia flower; yet another wine strongly marked by its cabernet franc presence. Fresh and vibrant, this absolutely dances on the palate with strawberry, sour red cherry and raspberry flavours complicated by gunflint and herbs. 
High acidity provides great clarity and cuts to the long, floral, smoothly tannic finish. This has improved considerably with bottle age. Harvested from September 18 through October 3, this Mouton offers amazing balance and fragrance. In 1990, Mouton was still using a heavy toast for its barriques, which resulted in a smoky quality in the wines that was considered by many to be just as typical of Mouton as its opulence. 
"But we began turning things back in 1993, as we saw that our 1992 was a little unbalanced from the use of heavily toasted barrels," said Tourbier remarks.
Ian D'Agata, Vinous.com
Jancis Robinson MW
18.5/20
Magnum. Served at the Versailles dinner, so note written from memory.
This was a gloriously ripe, round wine – despite being served from magnum. This was hugely dramatic and made the same sort of impact as Philippine de Rothschild. No wonder her widower, Jean-Pierre de Beaumarchais, liked it so much. I wonder how much longer it will see at the peak of its powers?
Drink 2003 - 2028
Jancis Robinson MW, JancisRobinson.com (October 2019)
Just pipped by its older sibling. Harvest lasted from 18 September to 3 October, and grapes underwent a serious sorting after uneven ripening (they also did green harvesting)—Autumn hedgerow aromatics with hawthorn and blackberries. 
The palate is soft and gentle, not as intense as the 1989, but still loaded with Pauillac signature. It didn't get the most positive reaction on release, but this seems unfair at 30 years of age – this wine is still rippling with power. Label artist Francis Bacon with one of his last works.
Drink 2028 - 2032
Jane Anson, Decanter.com (October 2018)
About this WINE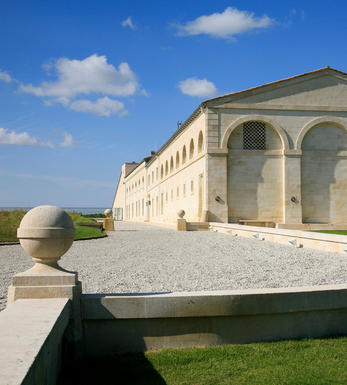 Château Mouton Rothschild
A first growth in the 1855 Classification, Château Mouton Rothschild has a long and storied history; wine has been made here since Roman times.
The estate has been in the Rothschild family since 1853, but it wasn't until the arrival of Baron Philippe de Rothschild in 1922 that its fortunes were transformed. Baron Philippe was a dynamic figure who revolutionised the estate and was the first to introduce château-bottling as early as 1924. He also introduced the concept of commissioning an artist to design each new vintage's label. Some of the most notable contributors include Salvador Dalí, Henry Moore, Marc Chagall, Pablo Picasso, Francis Bacon, Lucian Freud, and Anish Kapoor.
His daughter Baroness Philippine continued to help raise the estate to new heights with numerous endeavours, including the inauguration of a new vat house in 2013. Today, her three children, Philippe and Camille Sereys de Rothschild and Julien de Beaumarchais de Rothschild, continue the efforts of their predecessors.
Following the retirement in 2020 of Philippe Dhalluin, the winemaking team is now headed up by Jean-Emmanuel Danjoy. With his team, he oversees over 83 hectares of vines, planted with Cabernet Sauvignon (78%), Merlot (18%), Cabernet Franc (3%), and Petit Verdot (1%). The average age of the vines is around 50 years.