 1990 St Joseph, Clos de Cuminaille, Domaine Pierre Gaillard, Rhône About this WINE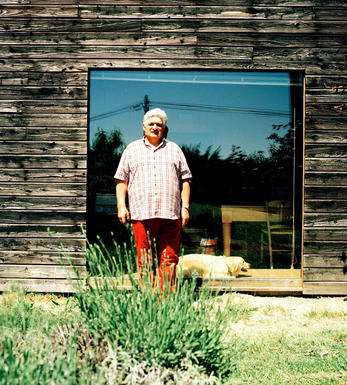 Domaine Pierre Gaillard
Pierre Gaillard grew up amongst vines. At 12, he was found ploughing his family vineyard with a horse. Following his winemaking studies in Montpellier, he bought his first lands in St. Joseph in 1981, reviving the "Clos de Cuminaille" – an ancient wine growing estate dating back to Roman times.
In recent years, Pierre's children have been getting more involved at the domaine; but his own passion and influence still remain at the core of the impressive property. As well as being one of the top growers in St Joseph, Pierre is also one of a handful of producers realising the potential of Seyssuel to the north of the region. In total, he has over 60 parcels spread over 35 hectares in the Northern Rhône, which makes for an extremely comprehensive overview of everything these appellations have to offer.
We tasted the 2021s alongside Pierre-Antoine, Pierre's son. Some of the wines were still in tank or barrel, so he made us up a ball-park blend to taste. His various incantations of Syrah had the refined, elegant style and notes of fresh herbs common to this vintage. Some new oak is used on the wines but less than some years, to allow the fruit purity to dominate – a style that works especially well this year due to the refined profiles.
As always, the whites on offer are a vintage ahead, so 2022 this year. You'll remember how hot the summer was and this was true in the Northern Rhône too. However, extreme heat made the vines shut down and prevented sugar development, saving the wines from high alcohols and retaining acidity. Adapted vine canopy management to shade the grapes and prevent sunburn was also key. While the wines have a warmer profile than the 2021s, they nonetheless showed freshness to counterbalance their depth.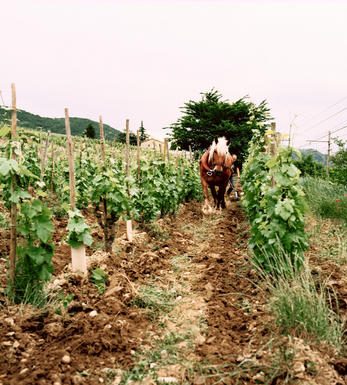 Saint-Joseph
Saint-Joseph is the second-largest appellation in the Northern Rhône with 50 growers producing wines from over 600 hectares of vineyards. Established in 1956, over 90 percent of the wine is red – made exclusively from the Syrah grape. The white wines, meanwhile, are typically a blend of Marsanne and Roussanne varieties. Its vineyards run due south on the west side below Condrieu, and are in six communes: Mauves, Tournon, St Jean-de-Muzols, Lemps, Vion and Glun.
The styles of wine in St Joseph tend to be much lighter than other red Appellations d'Origine Contrôlee and the quality can vary dramatically. The soils and climate differ, as it is a long, narrow AOC. There is no particular characteristic of the commune as some wines are produced near Côte-Rôtie, whilst others are near to Cornas.
The best St Josephs are still produced in the original heartland of the appellation between St Jean-de-Muzols and Mauves, where soils are predominately granitic with patches of limestone and schist. Typically, even the finest St Josephs are slightly lighter and faster-maturing than the wines of Hermitage, as Saint-Joseph's east-facing vineyards lose the sun up to two hours earlier in the crucial ripening season.
Recommended producers: Pierre Gaillard, Domaine Coursodon and Paul Jaboulet.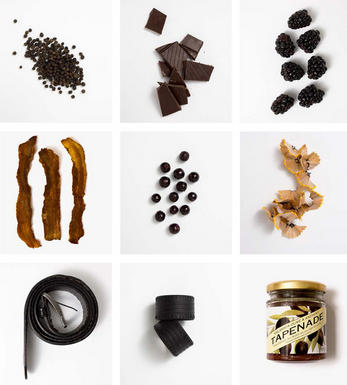 Syrah/Shiraz
A noble black grape variety grown particularly in the Northern Rhône where it produces the great red wines of Hermitage, Cote Rôtie and Cornas, and in Australia where it produces wines of startling depth and intensity. Reasonably low yields are a crucial factor for quality as is picking at optimum ripeness. Its heartland, Hermitage and Côte Rôtie, consists of 270 hectares of steeply terraced vineyards producing wines that brim with pepper, spices, tar and black treacle when young. After 5-10 years they become smooth and velvety with pronounced fruit characteristics of damsons, raspberries, blackcurrants and loganberries.

It is now grown extensively in the Southern Rhône where it is blended with Grenache and Mourvèdre to produce the great red wines of Châteauneuf du Pape and Gigondas amongst others. Its spiritual home in Australia is the Barossa Valley, where there are plantings dating as far back as 1860. Australian Shiraz tends to be sweeter than its Northern Rhône counterpart and the best examples are redolent of new leather, dark chocolate, liquorice, and prunes and display a blackcurrant lusciousness.

South African producers such as Eben Sadie are now producing world- class Shiraz wines that represent astonishing value for money.