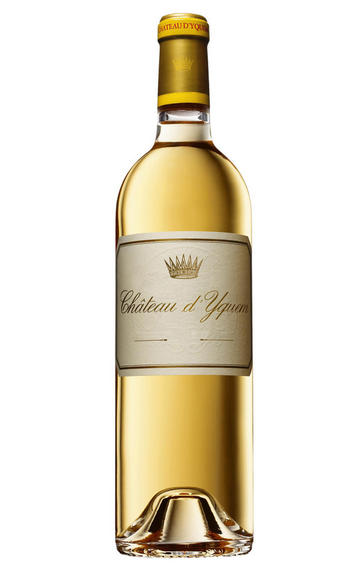 1996 Château d'Yquem, Sauternes, Bordeaux
Prices start from £1,400.00 per case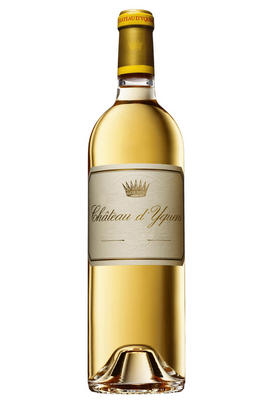 Critics reviews
Jancis Robinson MW
18.5/20
Served at The Clove Club's Bordeaux lunch with roast foie gras, loquat, hazelnut and amaranth – a particularly successful combination. Deep orangey gold. Masses of botrytis exhibited on the rich nose full of pungent lanolin. The finish was fresh and clean, and the sweetness, if on a scale of 1 to 10, would be about 7. Lots of weight and presence – really very majestic. No hurry whatsoever to drink this.
Drink 2006 - 2035
Jancis Robinson, jancisrobinson.com (May 2015)
Compared with the flamboyant aromatics of the 1997, Yquem's 1996 plays it closer to the vest, although there is a lot going on. Light gold with a tight but promising nose of roasted hazelnuts intermixed with creme brulee, vanilla beans, honey, orange marmalade, and peaches, this medium to full-bodied offering reveals loads of power in its restrained, measured personality. There is admirable acidity, weight, texture, and purity in this impeccably made Yquem. However, patience will be a virtue.
Note: Yquem spends 42 months in 100% new oak. No cask tasting is permitted, and the wine is not released until 5 years after the vintage. For example, the 1998 will be released some time in 2003; the 2001 will not be released until 2006.
Drink 2012 - 2060
Robert M. Parker, Jr., Wine Advocate (April 2003)
About this WINE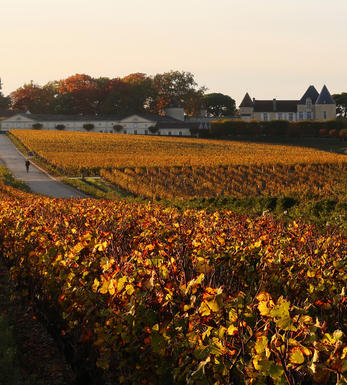 Château d'Yquem
Château d'Yquem is the leading estate in the Sauternes appellation on the Left Bank of Bordeaux. It has long been reputed for making one of the world's great sweet wines. In the 1855 classification of Bordeaux wines, Yquem was given the lofty title of Premier Cru Supérieur – the sole property at that level. It sits comfortably among the First Growths of the Médoc and their equivalents on the Right Bank regarding its quality and prestige among wine collectors.
The estate has a noble history dating back to the 1590s. By 1711, it was owned by the Sauvage family, French aristocrats whose descendants would remain at the helm for almost three centuries. Yquem is now part of the Louis Vuitton Moët-Hennessy (LVMH) group, owned by Bernard Arnault, one of France's wealthiest people.
Yquem is located in the heart of Sauternes, at the commune's highest point and surrounded by many of the appellation's other leading estates. The vineyard is planted to a majority of Sémillon, supported by Sauvignon Blanc. There are 113 hectares of vines, though only 100 hectares are used in any one vintage.
To make a bottle of Yquem depends on developing botrytis cinerea, the so-called "noble rot", in the vineyard. Harvest involves up to 200 workers, passing through the vineyard up to 10 times to pick only those berries that have been infected with noble rot. This doesn't happen uniformly, and it doesn't happen every year. In some years, no Yquem is produced at all.
In addition to the sweet Sauternes produced here, there is also a dry white wine, Y (pronounced "ee-greck").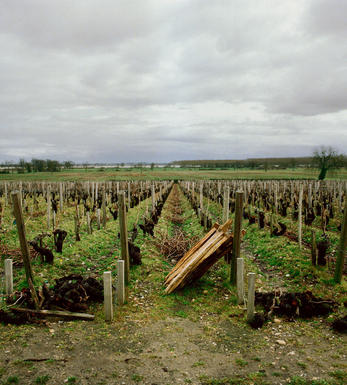 Sauternes
Sauternes is where arguably the world's finest sweet white wines are produced. The Sauternes appellation actually consists of five communes: Barsac, Preignac, Bommes, Fargues and Sauternes itself. Barsac is also an appellation in its own right.

Sauternes literally has an atmosphere different from any of the other major communes. At the southern tip of the Graves,close to the Garonne, not only is the land hillier and decidedly more bucolic but it also enjoys a specific mesoclimate of evening autumn mists which linger until well into the following day, unless burnt off by warm sunshine.

The mists are caused by the cool, spring-fed waters of the Ciron River meeting the warmer tidal Garonne, and the result is an ideal environment for the growth of the mould botrytis cinerea. When its arrival is felicitous, it feeds on the water in the ripe grapes, dehydrating them and leaving sweet, shriveled fruit.


Other regions in Bordeaux (ie Cadillac, Loupiac) produce wines in a similar style from the same method, but none achieve the profundity and complexity of Sauternes.

Recommended Châteaux : Ch. D'Yquem, Ch. Climens (Barsac), Ch. Suduiraut, Ch. Rieussec, Sigalas- Rabaud, Ch. Coutet (Barsac), Ch. de Fargues, Ch. Lafaurie-Peyraguey, Ch. Doisy-Védrines (Barsac), Chateau Partarrieu, La Tour Blanche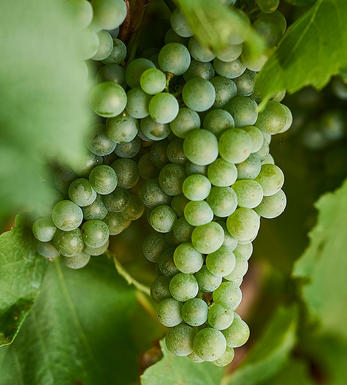 Sauvignon Blanc & Sémillon
The blend used for White Graves and Sauternes and rarely encountered outside France. In the great dry whites of Graves, Sauvignon Blanc tends to predominate in the blend, although properties such as Smith Haut Lafite use 100% Sauvignon Blanc while others such as Laville Haut Brion have as much as 60% Sémillon in their final blends. Sauvignon Blanc wines can lose their freshness and fruit after a couple of years in bottle - if blended with Sémillon, then the latter bolsters the wine when the initial fruit from the Sauvignon fades. Ultimately Sauvignon Blanc gives the wine its aroma and raciness while Sémillon gives it backbone and longevity.
In Sauternes, Sémillon is dominant, with Sauvignon Blanc playing a supporting role - it is generally harvested about 10 days before Sémillon and the botrytis concentrates its sweetness and dampens Sauvignon Blanc`s naturally pungent aroma. It contributes acidity, zip and freshness to Sauternes and is an important component of the blend.