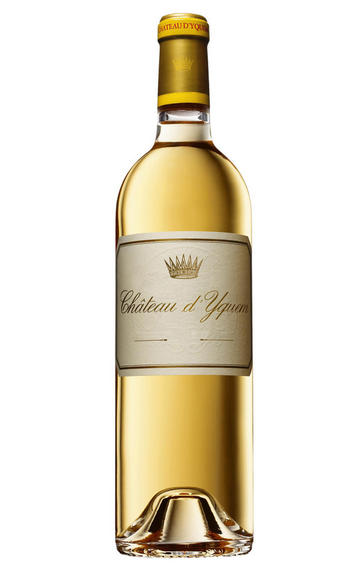 1996 Château d'Yquem, Sauternes, Bordeaux
Prices start from £1,400.00 per case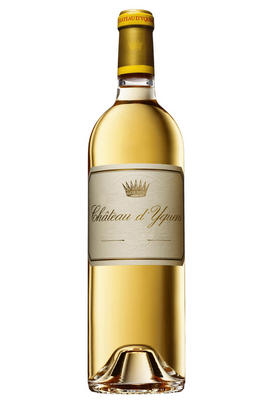 Critics reviews
Jancis Robinson MW
18.5/20
Served at The Clove Club's Bordeaux lunch with roast foie gras, loquat, hazelnut and amaranth – a particularly successful combination. Deep orangey gold. Masses of botrytis exhibited on the rich nose full of pungent lanolin. The finish was fresh and clean, and the sweetness, if on a scale of 1 to 10, would be about 7. Lots of weight and presence – really very majestic. No hurry whatsoever to drink this.
Drink 2006 - 2035
Jancis Robinson, jancisrobinson.com (May 2015)
Compared with the flamboyant aromatics of the 1997, Yquem's 1996 plays it closer to the vest, although there is a lot going on. Light gold with a tight but promising nose of roasted hazelnuts intermixed with creme brulee, vanilla beans, honey, orange marmalade, and peaches, this medium to full-bodied offering reveals loads of power in its restrained, measured personality. There is admirable acidity, weight, texture, and purity in this impeccably made Yquem. However, patience will be a virtue.
Note: Yquem spends 42 months in 100% new oak. No cask tasting is permitted, and the wine is not released until 5 years after the vintage. For example, the 1998 will be released some time in 2003; the 2001 will not be released until 2006.
Drink 2012 - 2060
Robert M. Parker, Jr., Wine Advocate (April 2003)
About this WINE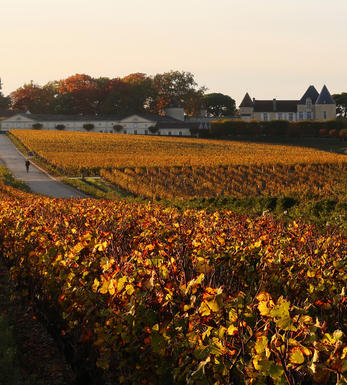 Chateau d'Yquem
Chateau d`Yquem is often described as the greatest sweet wine in the world. After centuries of family ownership, Yquem was finally sold in acrimonious circumstances to Louis Vuitton-Moët-Hennessy in 1999. However, its former owner and director Alexandre de Lur-Saluce remains in charge.
Yquem is located on the highest hill in Sauternes and enjoys the best growing conditions in the whole appellation. The 110-hectare vineyard is planted with 80% Sémillon and 20% Sauvignon Blanc. Only fully botrytized fruit is picked by the 150 highly skilled pickers and yields are so low that each vine produces only one glass of wine.
Yquem is fermented in oak barrels (100% new) and is left in barriques to mature for up to 36 months. Intensely opulent when young, Yquem develops an extraordinary complexity and exotic richness when fully mature, with the best vintages lasting for over 50 years. Château d'Yquem is classified as a 1er Cru Classé supérieur.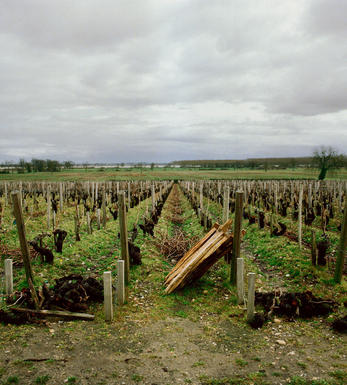 Sauternes
Sauternes is where arguably the world's finest sweet white wines are produced. The Sauternes appellation actually consists of five communes: Barsac, Preignac, Bommes, Fargues and Sauternes itself. Barsac is also an appellation in its own right.

Sauternes literally has an atmosphere different from any of the other major communes. At the southern tip of the Graves,close to the Garonne, not only is the land hillier and decidedly more bucolic but it also enjoys a specific mesoclimate of evening autumn mists which linger until well into the following day, unless burnt off by warm sunshine.

The mists are caused by the cool, spring-fed waters of the Ciron River meeting the warmer tidal Garonne, and the result is an ideal environment for the growth of the mould botrytis cinerea. When its arrival is felicitous, it feeds on the water in the ripe grapes, dehydrating them and leaving sweet, shriveled fruit.


Other regions in Bordeaux (ie Cadillac, Loupiac) produce wines in a similar style from the same method, but none achieve the profundity and complexity of Sauternes.

Recommended Châteaux : Ch. D'Yquem, Ch. Climens (Barsac), Ch. Suduiraut, Ch. Rieussec, Sigalas- Rabaud, Ch. Coutet (Barsac), Ch. de Fargues, Ch. Lafaurie-Peyraguey, Ch. Doisy-Védrines (Barsac), Chateau Partarrieu, La Tour Blanche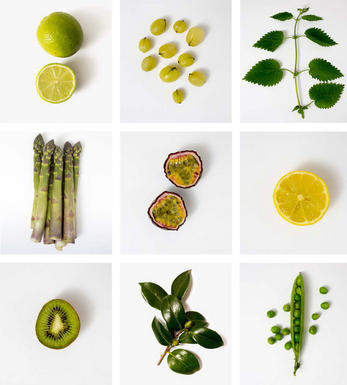 Sauvignon Blanc
An important white grape in Bordeaux and the Loire Valley that has now found fame in New Zealand and now Chile. It thrives on the gravelly soils of Bordeaux and is blended with Sémillon to produce fresh, dry, crisp Bordeaux Blancs, as well as more prestigious Cru Classé White Graves.

It is also blended with Sémillon, though in lower proportions, to produce the great sweet wines of Sauternes. It performs well in the Loire Valley and particularly on the well-drained chalky soils found in Sancerre and Pouilly-Fumé, where it produces bone dry, highly aromatic, racy wines, with grassy and sometimes smoky, gunflint-like nuances.
In New Zealand, Cloudy Bay in the 1980s began producing stunning Sauvignon Blanc wines with extraordinarily intense nettly, gooseberry, and asparagus fruit, that set Marlborough firmly on the world wine map. Today many producers are rivalling Cloudy Bay in terms of quality and Sauvignon Blanc is now New Zealand`s trademark grape.

It is now grown very successfully in Chile producing wines that are almost halfway between the Loire and New Zealand in terms of fruit character. After several false starts, many South African producers are now producing very good quality, rounded fruit-driven Sauvignon Blancs.