1998 Châteauneuf-du-Pape Rouge, Château de Beaucastel, Rhône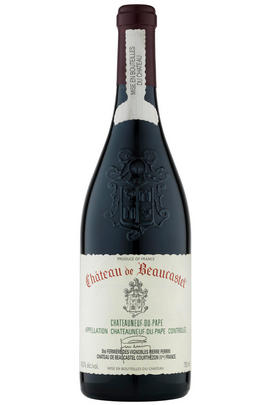 About this WINE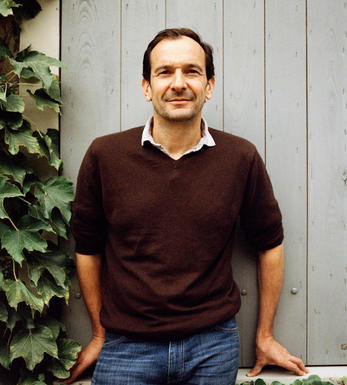 Chateau de Beaucastel
Château de Beaucastel has 200 hectares of vineyards which makes it one of the largest wine estates in the Châteauneuf du Pape region.

Chateau Beaucastel has been run by several generations of the Perrin family, beginning with the late Jacques Perrin (who died in 1978), then the brothers Jean-Pierre and Francois, and now their sons Thomas, Marc, Pierre, and Mathieu. The Perrins own an impressive portfolio of wines, from the extraordinary values, to the top-end world classics, including a sizeable operation under the Perrin et Fils label, as well as the well-priced negociant brand La Vielle Ferme, all of which showcase the complexity and diversity of terroirs in the Rhone region.

Beaucastel was one of the very first domaines to practise organic viticulture - namely no use of herbicides, insecticides or any other chemicals. Unusually, all 13 permitted grape varieties are grown although it is Mourvèdre which is Beaucastel`s signature grape, often making up a third of the final blend.

Beaucastel is renowned for its controversial vinification "á chaud" which involves rapidly heating the incoming grapes, which extracts colour and aroma and kills harmful bacteria. Beaucastel's wines are matured in 500-litre oak casks and, after blending, are bottled with a light fining and without being filtered.

From vines in close proximity to the great Châteauneuf-du-Pape property itself, the Coudoulet de Beaucastel is famous in the Wine Trade for being vastly superior to its Côtes du Rhône appellation tag. Low yields and high quality fruit underwrite the quality, and six months ageing in foudre completes the picture. The Perrins consider this wine to be an integral part of their impressive portfolio.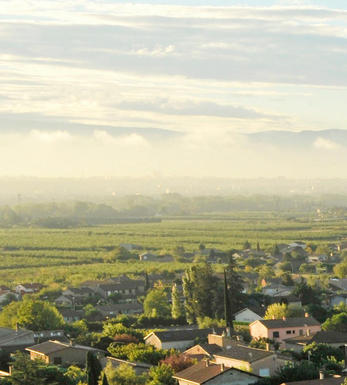 Châteauneuf-du-Pape
Châteauneuf-du-Pape is the largest and most important wine appellation in the southern Rhône. It is home to more than 3,200 hectares of vineyards and over 80 growers; more wine is produced in Châteauneuf than the whole of the northern Rhône put together. The vineyards are bounded to the west by the Rhône river and to the east by the A7 autoroute.

Châteauneuf-du-Pape was the first ever Appellation d'Origine Contrôlée established in France, in 1932. Small, rounded rocks from the ancient river bed known as galets roulés are a key aspect of what makes Châteauneuf -du-Pape wines so distinctive, with the rocks reflecting heat back into the vines at night, thus increasing ripeness and reducing acidity.

The gloriously rich red wines, redolent of the heat and herbs of the south, are enhanced by the complexity which comes from blending several grape varieties. Fourteen are permitted for reds: Grenache, Mouvedre, Syrah, Cinsault, Vaccarese, Counoise, Teret Noir, Muscadin, Picpoul Noir, Clairette, Grenache Blanc, Rousanne, Picpoul Gris and Picardin. With red Châteauneuf-du-Pape, Grenache typically dominates with Syrah and Mourvèdre in support.
White Châteauneuf-du-Pape is becoming increasingly sought-after, even though it represents less than 10 percent of the total production. Here, five grapes are permitted: Grenache Blanc, Clairette, Roussanne, Bourboulenc and Picardin.

Recommended Producers: Château de Beaucastel, Clos de Papes, Vieux Télégraphe, Château Rayas,, Domaine de la Charbonnière, Sabon, Château La Nerthe, Domaine Perrin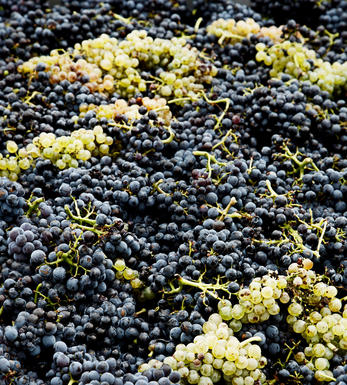 Mourvèdre
Mourvèdre, aka Monastrell in Spain, is a common blending partner of Syrah and Grenache (aka Garnacha in Spain). In Australia and California it can also appear under the name Mataro.

Mourvèdre's bastion in France is Bandol, where it reigns supreme in the red blends and yielding a savoury, gamey, herby wine. It also commonly features in Southern Rhône, Languedoc & Rousillon blends.

The grape needs a warm climate to ripen fully. Its stronghold in Spain are the appellations along the south-east Mediterranean(Murcia, Jumilla, Bullas), where it produces rosé, dry red and sweet fortified wines. Monastrell has played a significant part in Spain's vinous heritage; it nurtures wines that are deep in colour and richly tannic, sometimes overbearing in their intensity and concentration


Reviews
Customer reviews
Critic reviews
The atypically Grenache-dominated 1998 Chateauneuf du Pape is fully mature and gives up tons of kirsch, garrigue, licorice and a touch of gaminess in its full-bodied, layered and ripe personality. More rounded and sexy than most vintages, it has no hard edges, plenty of mid-palate depth and a great finish. I see no reason to delay gratification, but it will certainly hold for 5-10 years.
Jeb Dunnuck - 28/08/2015
The 1998 Chateauneuf du Pape reveals more accessibility, no doubt because the final blend included more Grenache than normal. Its dense purple color is followed by sweet aromas of blackberries, licorice, new saddle leather, and earth. There is superb concentration, full body, low acidity, and high tannin, but it is surprisingly drinkable for such a young Beaucastel..
(Robert Parker - Wine Advocate - Dec 2001 & Jan 2003)