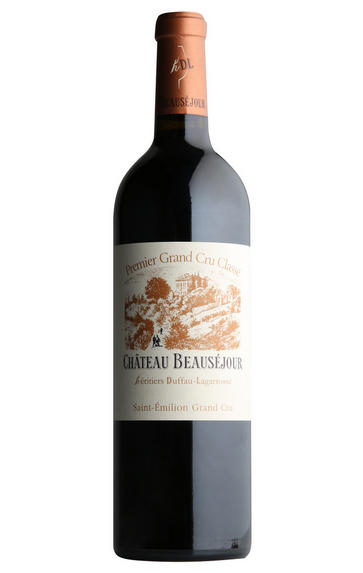 2000 Ch. Beausejour-Duffau, St Emilion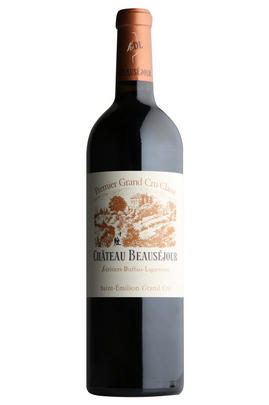 Critics reviews
I often lament the fact that only the 1990 and 2009 are wines that fully showcase this extraordinary terroir. However, the 2000 is no Ugly Betty, so to speak. It showed extremely well in the tastings, with the tell-tale notes of flowers, crushed rock, blueberry and camphor well-displayed. Full-bodied, rich, long, and just beginning to shed its cloak of tannin, this is quite an impressively endowed Beausejour-Duffau that can be drunk in 1-2 years or cellared for another 25 or more.
Robert M. Parker, Jr. - 29/06/2010
About this WINE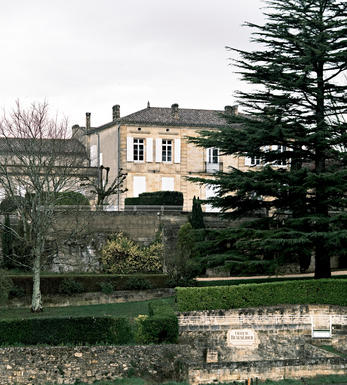 Ch. Beausejour Duffau-Lagarrosse
Château Beausejour-Duffau, is a Bordeaux wine estate and one of the 13 Premier Grand Cru Classes in the appellation of St Emilion. Formerly fully titled Château Beauséjour-Duffau-Lagarrosse, was originally part of a single estate with Château Beau-Séjour-Bécot.

In 1869 the vineyards were split up between the owner's two children and they have been owned and run separately ever since. Beauséjour-Duffau, a 1er Grand Cru Classé B property, is located on the Côtes of St-Emilion, on the edge of a limestone plateau. Its vineyards are planted on soils rich in calcareous clay and limestone and adjoin those of Château Canon to the east and Château Beau-Séjour-Bécot to the north.

Beausejour-Duffau's 7 hectares of vineyards are planted with Merlot (70%), Cabernet Franc (20%) and Cabernet Sauvignon (10%). The grapes are fermented in temperature-controlled, stainless steel and concrete vats and the wine is aged in barriques (50% new) for 18 months. It is bottled unfiltered.

Under the brilliant management of Nicolas Thienpont and Stephane Derenoncourt quality has soared. The estate consistently produces complex St-Emilion wines which are intense, powerful, full-bodied and redolent of black fruits, spices and minerals. It shows at its best with at least 6-7 years of bottle age.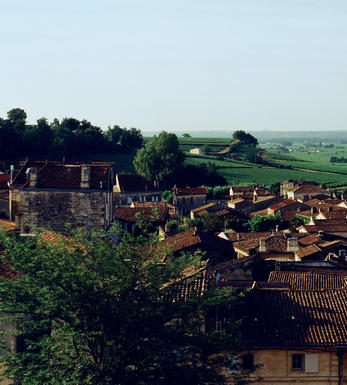 St-Emilion
St Emilion is one of Bordeaux's largest producing appellations, producing more wine than Listrac, Moulis, St Estèphe, Pauillac, St Julien and Margaux put together. St Emilion has been producing wine for longer than the Médoc but its lack of accessibility to Bordeaux's port and market-restricted exports to mainland Europe meant the region initially did not enjoy the commercial success that funded the great châteaux of the Left Bank.
St Emilion itself is the prettiest of Bordeaux's wine towns, perched on top of the steep limestone slopes upon which many of the region's finest vineyards are situated. However, more than half of the appellation's vineyards lie on the plain between the town and the Dordogne River on sandy, alluvial soils with a sprinkling of gravel.
Further diversity is added by a small, complex gravel bed to the north-east of the region on the border with Pomerol. Atypically for St Emilion, this allows Cabernet Franc and, to a lesser extent, Cabernet Sauvignon to prosper and defines the personality of the great wines such as Ch. Cheval Blanc.
In the early 1990s there was an explosion of experimentation and evolution, leading to the rise of the garagistes, producers of deeply-concentrated wines made in very small quantities and offered at high prices. The appellation is also surrounded by four satellite appellations, Montagne, Lussac, Puisseguin and St. Georges, which enjoy a family similarity but not the complexity of the best wines.
St Emilion was first officially classified in 1954, and is the most meritocratic classification system in Bordeaux, as it is regularly amended. The most recent revision of the classification was in 2012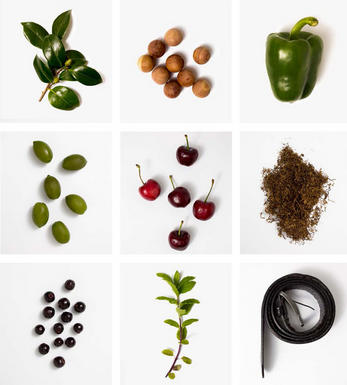 Cab.Sauvignon Blend
Cabernet Sauvignon lends itself particularly well in blends with Merlot. This is actually the archetypal Bordeaux blend, though in different proportions in the sub-regions and sometimes topped up with Cabernet Franc, Malbec, and Petit Verdot.

In the Médoc and Graves the percentage of Cabernet Sauvignon in the blend can range from 95% (Mouton-Rothschild) to as low as 40%. It is particularly suited to the dry, warm, free- draining, gravel-rich soils and is responsible for the redolent cassis characteristics as well as the depth of colour, tannic structure and pronounced acidity of Médoc wines. However 100% Cabernet Sauvignon wines can be slightly hollow-tasting in the middle palate and Merlot with its generous, fleshy fruit flavours acts as a perfect foil by filling in this cavity.

In St-Emilion and Pomerol, the blends are Merlot dominated as Cabernet Sauvignon can struggle to ripen there - when it is included, it adds structure and body to the wine. Sassicaia is the most famous Bordeaux blend in Italy and has spawned many imitations, whereby the blend is now firmly established in the New World and particularly in California and Australia.