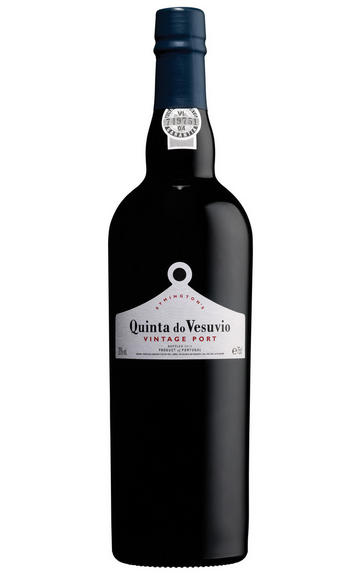 2003 Quinta do Vesuvio, Port, Portugal
Prices start from £250.00 per case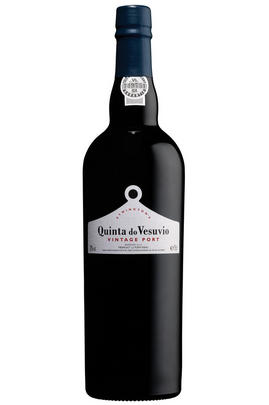 Critics reviews
Waxy black and red cherries are found in the aromatic profile of the 2003 Quinta do Vesuvio Vintage Port. Thick, creamy-textured, and exuberant, it offers a medium to full-bodied personality redolent with sweet black cherries and blackberries. A seductively sexy port, it is seamless, feminine, ample, and displays a long, syrupy finish that more than makes up for a slight lack of complexity. Projected maturity: 2018-2035.
Pierre Rovani, Wine Advocate (Oct 2005)
Jancis Robinson MW
17++/20
Heady and a little dry. Herby and exaggerated with dry finish. A little coarse at present?
Jancis Robinson MW, jancisrobinson.com (Dec 2008)
This was a hot year throughout Europe, which made for a generally declared Port vintage. Retains a deep youthful colour, with super-ripe Morello cherry fruit and a dark-chocolate core. Big, ripe and minty on the palate, voluptuous with fleshy fruit backed by soft, ripe tannins (almost unnoticeable but very much there). A long, firm, vibrant finish shows freshness and verve – something that 2003s in general seem to lack.
Drink 2020-2035
Richard Mayson, Decanter (Sep 2020)
About this WINE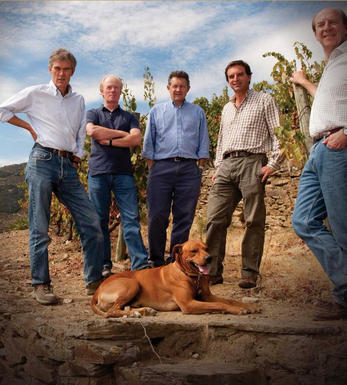 Quinta do Vesuvio
As a general rule, the further one travels up the Douro, the better the quality and concentration found in the fruit, though as a result of the drier conditions, the quantities are greatly reduced. The Symington Group took the plunge in 1989 and purchased Quinta do Vesuvio, which despite its remoteness, has to be the grandest quinta, with about 400 hectares of which about 100 are covered with the finest vines.
The transformation of Vesuvio into the Douro's showpiece vineyard began with António Bernardo Ferreira who bought the Quinta in 1823 with a vision and determination to build a vineyard on a scale never seen before in the Douro.
In addition to building hundreds of terraces and planting thousand of grape vines, an adega (winery) was built. It took thirteen years to complete and within a few years Quinta do Vesuvio became widely regarded as the Douro's finest property.

Quinta do Vesuvio only produces Vintage Port, both in declared years and those which are not - though only the latter if conditions are of a very high enough standard. This ability to declare in most years is due to the quality of fruit produced on the estate, which is trodden by foot in stone lagares - the time-honoured method that the best producers use for making the best wines. Although released in most years, quantities can be scarce of this most impressive, long-lived wine which frequently rates among the very best for sheer finesse and depth.

In May 1827 António Bernardo Ferreira wrote "All the English have poured praise on my lodge and hold that they cannot find another adega to match mine in the Douro… stating frankly that both in Oporto and the Douro, nobody has better wines"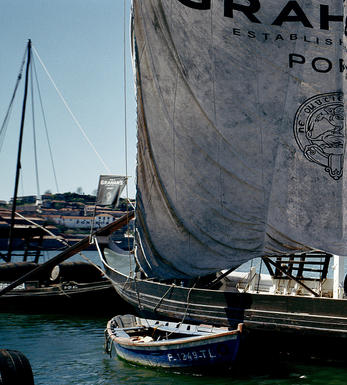 Single Quinta Vintage
Single Quinta Vintage Port is currently one of the most exciting Port categories, which could potentially challenge the dominance of true Vintage Port in years to come. Single Quinta Port is made in much the same way as Vintage: aged for two to three years in cask before bottling without filtration – and is generally produced from a Port house's finest single vineyard, in years that are not declared. In a vintage year, the grapes from these vineyards – like Quinta dos Malvedos for Graham and Quinta de Vargellas for Taylor – will be used as the backbone of the blend and not bottled in their own right.
The more approachable, earlier-maturing Single Quinta Ports enable producers to satisfy demand for Vintage Port while retaining the rarity and caché of its top Port. Single Quinta Ports are not normally as good as true Vintage Port, but there are notable exceptions. Quinta do Vesuvio, Quinta do Noval and Quinta de la Rosa are all produced in vintage years and can be every bit good as their more famous, multi-vineyard rivals. Indeed the greatest and rarest Vintage Port in existence is from a single vineyard: Quinta do Noval Nacional.

Single Quinta Vintage Ports were traditionally sold when the Port house believed they were ready to drink, around eight to 10 years after the harvest, but as they become more serious and more popular, some are released as soon as they are bottled. Single Quinta Ports should be decanted before serving and, with some notable long-lived exceptions, generally age for around 15 to 20 years.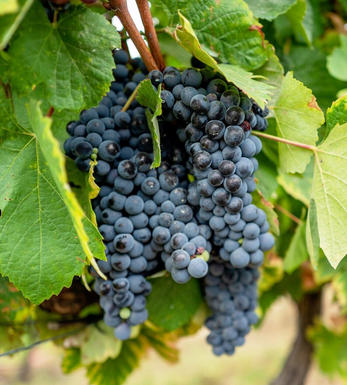 Port Blend
There are around 40 different grape varieties permitted in the production of Port - however the vast majority of Ports are produced from a blend of 5 grapes - Touriga Nacional, Touriga Francesca, Tinta Barroca, Tinta Roriz, and Tinto Cão.
Touriga Nacional produces small, dark-skinned grapes that produce opaque black wines of great extract and high tannins - it gives grip, body, and structure to the blend.
Touriga Franca has a thinner skin and consequently produces wines lighter in colour and tannins than Touriga Nacional. It contributes fruit, aroma, suppleness and roundness.
Tinta Roriz is the Portuguese name for Tempranillo and its high sugar content and low acidity contribute colour and fruit.
Tinta Barroca which is normally grown at highish altitudes and on north-facing slopes, is prized for producing wines of delicacy, finesse and with smooth, velvety fruit. It brings elegance and sweet, ripe fruit to the final blend.
Finally Tinto Cão produces fine and complex wines, though it is probably the least important of the 5 grapes as its painfully small yields have reduced plantings to almost insignificant levels.