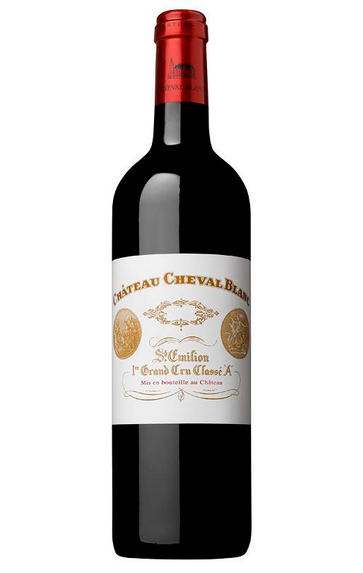 2004 Château Cheval Blanc, St Emilion, Bordeaux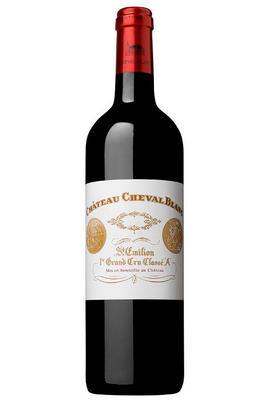 Critics reviews
The 2004 Cheval Blanc has always been a wine that I felt needed patience on behalf of the wine lover, and so it is proving to be the case. Served blind I remarked upon a surprisingly Burgundy-like bouquet with ample red cherries, candied strawberry and redcurrant scents, the Merlot clearly more conspicuous than the Cabernet Franc, at least for now. The palate is medium-bodied with just a touch of coarseness on the entry. I appreciate the weight and balance here and belatedly the Cabernet Franc begins to express itself on the latter half, lending structure and grip, a dash of spice and a bit of sinew. Whilst it will never have the persistence of other vintages and regrettably continue to be dwarfed by the 2005, it remains a very fine Cheval Blanc from Pierre Lurton and his team. Tasted September 2016.
Neal Martin, Wine Advocate (Feb 2017)
"This may be the finest Cheval Blanc since the monumental 2000.... .A deep ruby/purple color is accompanied by a classic Cheval perfume of menthol, red as well as black currants, smoke, oranges, and black tea. It possesses beautiful sweetness and purity, medium body, extraordinary elegance, and potential complexity. While not a blockbuster in the style of the 2000 and 1998, it is a precise, fragrant, potentially top-flight effort as well as one of the finest wines of the vintage."
Robert Parker - Wine Advocate - Apr-2005
Deep, soft-edged garnet. Gorgeously complex and seductive aroma – perfumed, multilayered and even a little exotic in its spice, a touch of orange. Even with all that seduction, there's a breath of fresh air and energy. Soft, fresh and elegant. Fabulous harmony and delicacy on the palate – less intense than I expected from the nose but there is great persistence. Super smooth, gently fresh and finely aromatic.

Drink 2015 - 2032

Julia Harding MW, jancisrobinson.com (Mar 2014)
About this WINE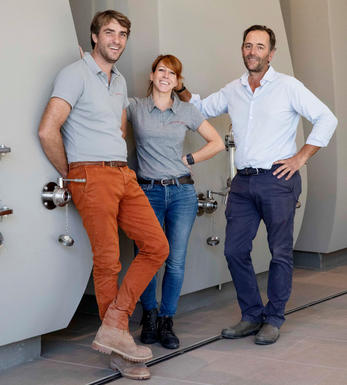 Chateau Cheval Blanc
Château Cheval Blanc, a 1er Grand Cru Classé (A) is unquestionably the leading estate in St. Emilion. It is located in the north-west of the St. Emilion appellation, bordering Pomerol.
Cheval Blanc's vineyards (Merlot 39%, Cabernet Franc 57%, Malbec 3%, Cabernet Sauvignon 1%) enjoy a variety of soils: gravel, clay and sand, all underpinned by an impermeable sedimentary rock (`crasse de fer'). Fermentation and maceration last 4 weeks in stainless steel vats, followed by 18 months' maturation in new oak barrels.
Cheval Blanc produces the most famous Cabernet Franc-based wine in the world and present régisseur Pierre Lurton is amongst the most talented winemakers working in Bordeaux today. Cheval Blanc requires a minimum 10 years of bottle age and the best vintages can last for 50 years or more.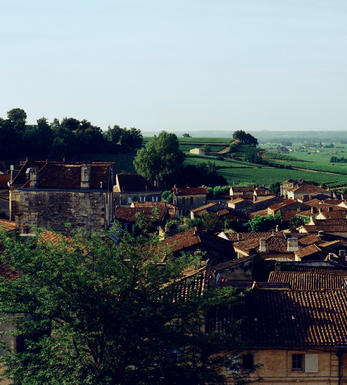 St-Emilion
St Emilion is one of Bordeaux's largest producing appellations, producing more wine than Listrac, Moulis, St Estèphe, Pauillac, St Julien and Margaux put together. St Emilion has been producing wine for longer than the Médoc but its lack of accessibility to Bordeaux's port and market-restricted exports to mainland Europe meant the region initially did not enjoy the commercial success that funded the great châteaux of the Left Bank.
St Emilion itself is the prettiest of Bordeaux's wine towns, perched on top of the steep limestone slopes upon which many of the region's finest vineyards are situated. However, more than half of the appellation's vineyards lie on the plain between the town and the Dordogne River on sandy, alluvial soils with a sprinkling of gravel.
Further diversity is added by a small, complex gravel bed to the north-east of the region on the border with Pomerol. Atypically for St Emilion, this allows Cabernet Franc and, to a lesser extent, Cabernet Sauvignon to prosper and defines the personality of the great wines such as Ch. Cheval Blanc.
In the early 1990s there was an explosion of experimentation and evolution, leading to the rise of the garagistes, producers of deeply-concentrated wines made in very small quantities and offered at high prices. The appellation is also surrounded by four satellite appellations, Montagne, Lussac, Puisseguin and St. Georges, which enjoy a family similarity but not the complexity of the best wines.
St Emilion was first officially classified in 1954, and is the most meritocratic classification system in Bordeaux, as it is regularly amended. The most recent revision of the classification was in 2012