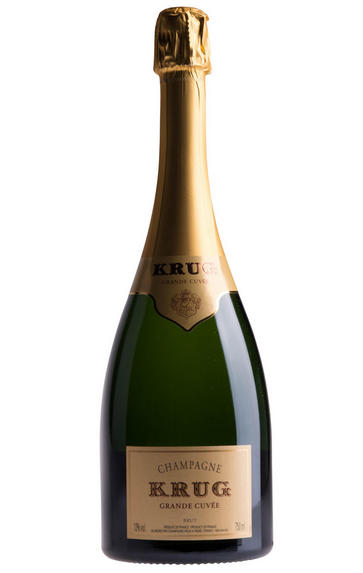 2004 Champagne Krug, Brut
Prices start from £316.00 per bottle (75cl).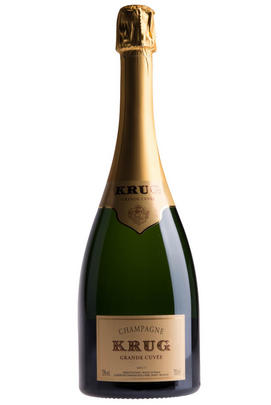 Critics reviews
Combining subtleness with complexity, the coolish Krug 2004 Brut opens with a highly elegant, fascinatingly clear, bright and refreshing bouquet of ripe (apple) fruits. Dense and round, with a delicate mineral soul, the pure but perfectly balanced 2004 reveals great finesse and weightless elegance with a long and round finish. This is a gorgeous Krug vintage that is 14 years old but still on the rise. Tasted from ID 316034 in New York in November 2018.
Stephan Reinhardt - 30/11/2018
39% Chardonnay, 37% Pinot Noir, 24% Meunier. Named 'Luminous Freshness' at Krug. The beautiful weather in harvest time from mid-September to early October made 2004 a generous year following the challenging extremes and limited yields of 2003. Tasted blind. Very lively mousse. Pale straw. Even a slight green streak to the colour. Neat, dense and flirtatious on the nose. Very fresh and zesty on the nose. Hugely tight and green and tense on the palate. Very youthful. Marked acidity and very bracing indeed. As though based on a very youthful vintage. Bone-dry finish. The nose is much more developed than the palate.
18.5+/20 Jancis Robinson
Krug's 2004 Vintage is absolutely mesmerizing. Layers of bright, chiseled fruit open up effortlessly as the wine fleshes out with time in the glass. Persistent and beautifully focused, with a translucent sense of energy, the 2004 captures all the best qualities of the year. Moreover, the 2004 is clearly superior to the consistently underwhelming 2002 and the best Krug Vintage since 1996. Readers who can find it should not hesitate, as it is a magical bottle.
97+/100 Antonio Galloni
About this WINE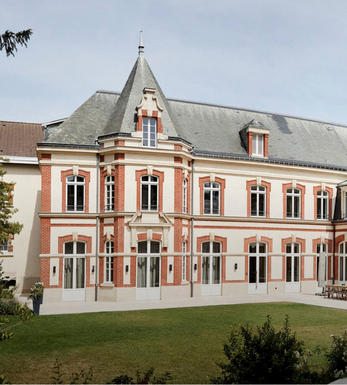 Krug
Krug was established in 1843 and has since specialised in producing only prestige and specialised champagnes. Krug is the only firm still producing all its champagne in small oak casks, an essential element for developing Krug's intense bouquet and complex flavours. Today, Henri, Rémi and Olivier Krug, who supervise every step of production, tasting and blending, represent the 5th and 6th generations.

With long periods of maturation (6-8 years), Krug champagne continues to age gracefully after release, developing an intensely rich, nutty flavour whilst remaining remarkably fresh.

Krug`s finest champagne is Clos du Mesnil, a 100%-Chardonnay based champagne that comes from a small walled vineyard at Le Mesnil-sur-Oger. It is one of the world`s greatest Blanc de Blanc champagnes.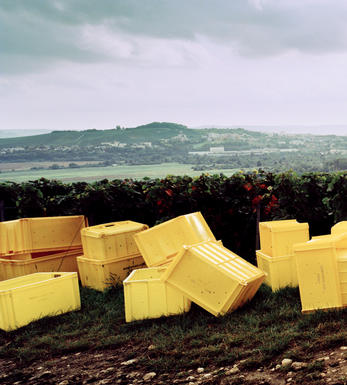 Brut Champagne
Brut denotes a dry style of Champagne (less than 15 grams per litre). Most Champagne is non-vintage, produced from a blend from different years. The non-vintage blend is always based predominately on wines made from the current harvest, enriched with aged wines (their proportion and age varies by brand) from earlier harvests, which impart an additional level of complexity to the end wine. Champagnes from a single vintage are labelled with the year reference and with the description Millésimé.

Non-vintage Champagnes can improve with short-term ageing (typically two to three years), while vintages can develop over much longer periods (five to 30 years). The most exquisite and often top-priced expression of a house's style is referred to as Prestige Cuvée. Famous examples include Louis Roederer's Cristal, Moët & Chandon's Dom Pérignon, and Pol Roger's Cuvée Sir Winston Churchill.
Recommended Producers : Krug, Billecart Salmon, Pol Roger, Bollinger, Salon, Gosset, Pierre Péters, Ruinart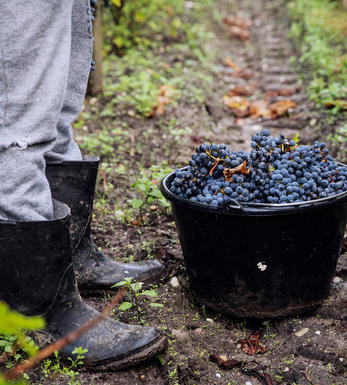 Champagne blend
Which grapes are included in the blend, and their proportion, is one of the key factors determining the style of most Champagnes. Three grapes are used - Pinot Noir, Chardonnay and Pinot Meunier.

26% of vineyards in Champagne are planted with Chardonnay and it performs best on the Côtes des Blancs and on the chalk slopes south of Epernay. It is relatively simple to grow, although it buds early and thus is susceptible to spring frosts. It produces lighter, fresher wines than those from Burgundy and gives finesse, fruit and elegance to the final blend. It is the sole grape in Blancs de Blancs, which are some of the richest long-lived Champagnes produced.
Pinot Noir accounts for nearly 40% of the plantings in Champagne and lies at the heart of most blends - it gives Champagne its body, structure, strength and grip. It is planted across Champagne and particularly so in the southern Aube district.
The final component is Pinot Meunier and this constitutes nearly 35% of the plantings. Its durability and resistance to spring frosts make the Marne Valley, a notorious frost pocket, its natural home. It ripens well in poor years and produces a soft, fruity style of wine that is ideal for blending with the more assertive flavours of Pinot Noir. Producers allege that Pinot Meunier lacks ageing potential, but this does not deter Krug from including around 15% of it in their final blends.