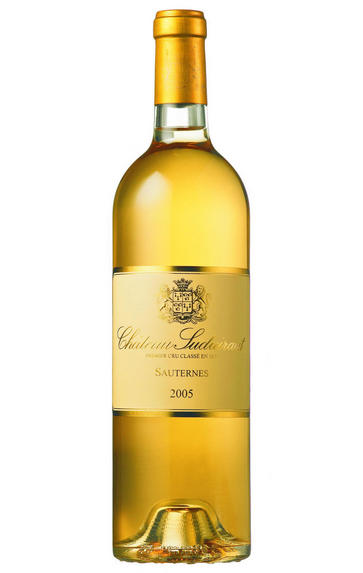 2005 Château Suduiraut, Sauternes, Bordeaux
Prices start from £350.00 per case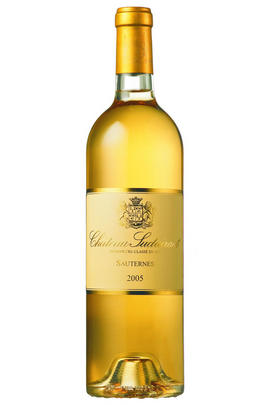 Critics reviews
Tasted blind at the 10-Year On Tasting in Sauternes. The 2005 Chteau Suduiraut seemed a little out of sorts at first, although it comes together with honey, barley sugar, orange blossom and mineral scents that become more delineated as its aerates. The palate is very intense on the entry. There is a beautiful line of acidity that cuts through the viscous fruit, though the finish does not quite exude the precision of a top vintage, but still delivers that sense of class one expects from this address.
Neal Martin - 29/06/2015
Under the ownership of AXA Millésimes, run by Englishman Christian Seely, this 16th century estate has really fulfilled its potential, firmly establishing itself amongst the top three or four in the region. Its 2005 demonstrates the stylishness of the vintage with its finely perfumed nose, while the palate combines elegance with an undeniable weight of exotic tropical citrus and white peach fruit. This is a brilliantly harmonious, complete wine with a sublime aftertaste.
About this WINE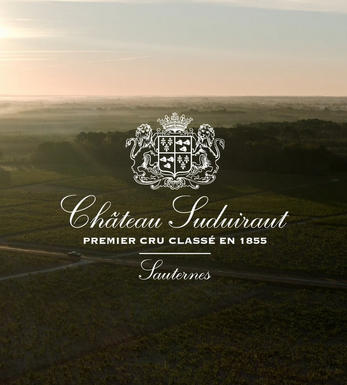 Chateau Suduiraut
Château Suduiraut is located in the commune of Preignac and its vineyards border those of d`Yquem. The property has a long history stretching back to the 15th century. Only a solitary wing remains of the original château, as it was destroyed by the Duc d`Eperon in the 16th century. The present château was built in the 17th century by the Suduiraut family, who also commissioned a spectacular garden designed by Le Nôtre. Suduiraut was classified as a 1er Cru Classé in 1855.
Since 1992 Suduiraut has been owned by AXA which also owns Château Pichon-Longueville in Pauillac and Château Petit-Village in Pomerol.
Suduiraut's 90 hectares of vineyards are planted with 80% Sémillon and 20% Sauvignon Blanc. The grapes are harvested in several "tries" and are fermented in 50-hectolitre stainless steel tanks. The wine is then aged in small barriques (33% new) for 24 months.
Suduiraut's winemaker Pierre Pascaud has produced a series of outstanding wines which are powerful, complex and beautifully harmonious. The wines show at their best with at least 10 years of bottle age.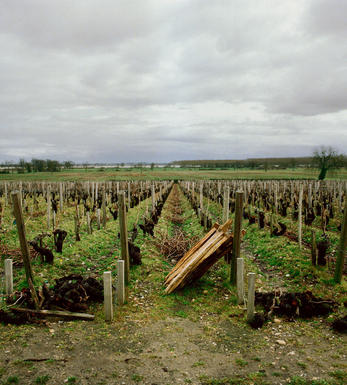 Sauternes
Sauternes is where arguably the world's finest sweet white wines are produced. The Sauternes appellation actually consists of five communes: Barsac, Preignac, Bommes, Fargues and Sauternes itself. Barsac is also an appellation in its own right.

Sauternes literally has an atmosphere different from any of the other major communes. At the southern tip of the Graves,close to the Garonne, not only is the land hillier and decidedly more bucolic but it also enjoys a specific mesoclimate of evening autumn mists which linger until well into the following day, unless burnt off by warm sunshine.

The mists are caused by the cool, spring-fed waters of the Ciron River meeting the warmer tidal Garonne, and the result is an ideal environment for the growth of the mould botrytis cinerea. When its arrival is felicitous, it feeds on the water in the ripe grapes, dehydrating them and leaving sweet, shriveled fruit.


Other regions in Bordeaux (ie Cadillac, Loupiac) produce wines in a similar style from the same method, but none achieve the profundity and complexity of Sauternes.

Recommended Châteaux : Ch. D'Yquem, Ch. Climens (Barsac), Ch. Suduiraut, Ch. Rieussec, Sigalas- Rabaud, Ch. Coutet (Barsac), Ch. de Fargues, Ch. Lafaurie-Peyraguey, Ch. Doisy-Védrines (Barsac), Chateau Partarrieu, La Tour Blanche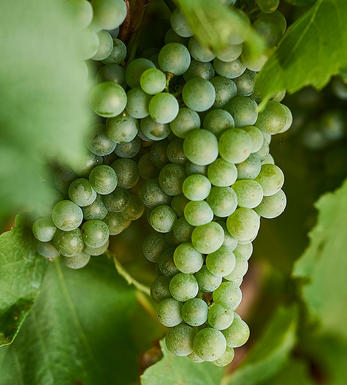 Sauvignon Blanc & Sémillon
The blend used for White Graves and Sauternes and rarely encountered outside France. In the great dry whites of Graves, Sauvignon Blanc tends to predominate in the blend, although properties such as Smith Haut Lafite use 100% Sauvignon Blanc while others such as Laville Haut Brion have as much as 60% Sémillon in their final blends. Sauvignon Blanc wines can lose their freshness and fruit after a couple of years in bottle - if blended with Sémillon, then the latter bolsters the wine when the initial fruit from the Sauvignon fades. Ultimately Sauvignon Blanc gives the wine its aroma and raciness while Sémillon gives it backbone and longevity.
In Sauternes, Sémillon is dominant, with Sauvignon Blanc playing a supporting role - it is generally harvested about 10 days before Sémillon and the botrytis concentrates its sweetness and dampens Sauvignon Blanc`s naturally pungent aroma. It contributes acidity, zip and freshness to Sauternes and is an important component of the blend.