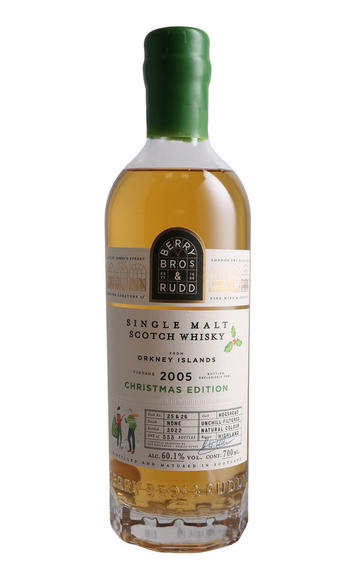 2005 Berry Bros. & Rudd Orkney, Cask Ref. 25 & 26, Single Malt Scotch Whisky (60.1%)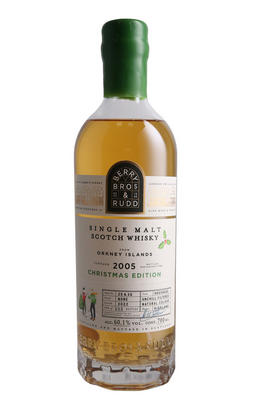 About this SPIRIT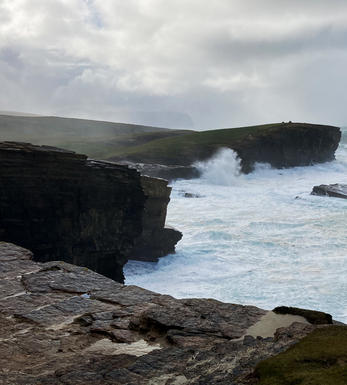 Orkney Distilleries
The bracing and beautiful archipelago of Orkney boasts two excellent distilleries on its largest Island, which is referred to by Orcadians as 'Mainland'. Scapa is the smaller, with only two stills, and produces predominantly unpeated whiskies of elegance and subtle charm.

Highland Park is the larger, although with only four stills is hardly a leviathan! The traditional style at Highland Park is a moderately peated spirit, aged in a combination of ex-bourbon and ex-sherry casks.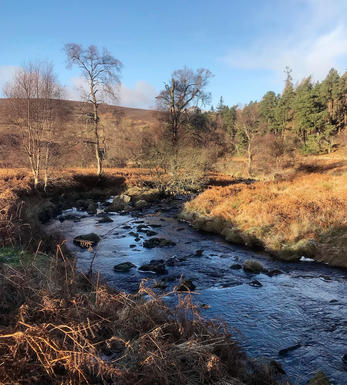 Orkney
Only part of Scotland for the last 500 or so years, Orkney feels like a long way from anywhere else. This windswept collection of 70 small islands lies off the northern coast of Scotland. Here, two distilleries vie for the honour of being the furthest north: Highland Park and Scapa. The winner by about 300m is Highland Park.
Many whisky enthusiasts consider Highland Park to be the best all-rounder there is. It manages to combine a richness and elegance, which appeals to lovers of Speyside styles, with just enough peat to keep the lovers of Islay whiskies interested.