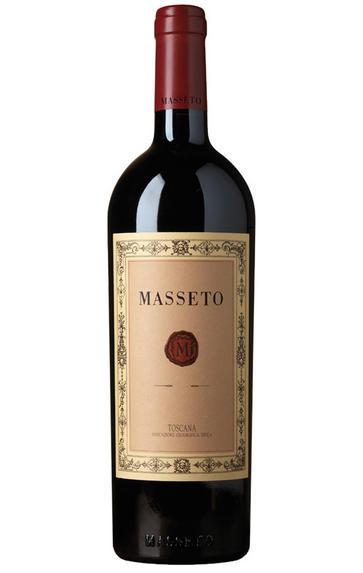 2006 Masseto, Tuscany, Italy
Prices start from £1,285.00 per bottle (75cl).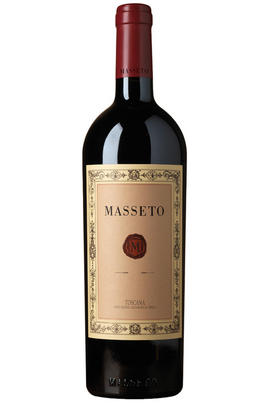 Critics reviews
An extremely dry year with almost no rain at all - just 4mm from mid-April to mid-September. Temperatures were not excessively high, but this still mean ripening took a long time - even more so because they waited for sudden storms in September to pass before harvesting. This gives a rich opulent character to the wine, set against black pepper and cinammon spices, and a touch of welcome bitterness to the tannins on the finish that tames the creamy, generous fruits.
At 15 years old, you can start to really see the classicism and grace of Masseto that is overtaken when young by the flamboyant density of the fruit. Here touches of undergrowth and dried herbs come in, and the gentle acidities give a welcome balance to the spice. 100% new oak.
Drink 2021 - 2036
Jane Anson, Inside Bordeaux (December 2021)
The wine that most delighted me at this historic tasting of Tuscany's most iconic wines was the 2006 Masseto. This is a wine of sheer power, bliss, opulence, infinity and sublime seduction. This Merlot-based masterpiece hits all your senses with the grace of a ballerina and the power of a heavyweight. 
It is steady on its proverbial feet, but it also glides over the palate with a profound sense of elegance, harmony and rhythm. Among the prized vintages of Masseto, including 2001, 2004 and 2007, this edition is my favorite. The wine delivers an extra sense of tightness or firmness at the back that serves to stitch together its fleshy richness and general sumptuousness. The personality is sunny, expansive, articulate and sophisticated. You'll remember that the 2006 vintage is celebrated for the elegance of its wines. 
In the coastal Bolgheri appellation, it is also remembered for the power of its wines. You get the best of both worlds with this stunning creation: elegance and power. These traits are particularly well suited to the versatile grape variety at the heart of this Tuscan all-rounder. This is a true Renaissance wine.
Drink 2016 - 2040
Monica Larner, Wine Advocate (January 2016)
About this WINE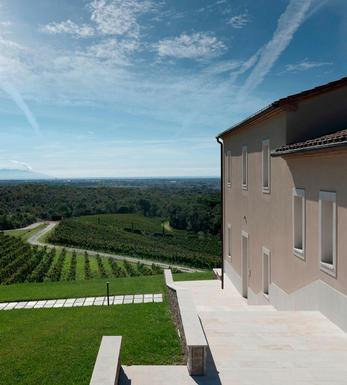 Masseto
Masseto is an Italian wine produced in the Bolgheri of Tuscany, specifically within the coastal area known as the Maremma. It is renowned as one of Italy's most prestigious and sought-after wines, particularly for its exceptional quality and limited production.
Masseto is made exclusively from Merlot grapes, which is somewhat unusual for Tuscany, as many other regional top wines are predominantly composed of Sangiovese. The choice of Merlot is significant because it thrives in the clay-rich soil of the Masseto vineyard, producing grapes of exceptional quality.
The vineyard is located in the Bolgheri region, specifically in the Tenuta dell'Ornellaia estate. Its unique terroir, characterized by clay soil mixed with gravel and excellent drainage, contributes to the wine's distinct character and complexity. The winemaking process involves hand-harvesting the Merlot grapes, careful sorting, and fermentation in temperature-controlled stainless steel tanks. The wine is then aged in French oak barrels, with a portion of new barrels each vintage to provide structure and complexity.
Masseto is produced in minimal quantities, making it a rare and highly sought-after wine. The annual production is small, with variations depending on vintage conditions.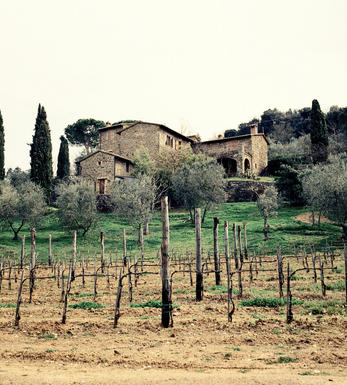 IGT Tuscany
IGT (Indicazione Geografica Tipica) Tuscany is a wine classification from Italy's Tuscany region. It is one of the official wine classifications recognized by the Italian government. IGT is a step below the highest classification, DOCG (Denominazione di Origine Controllata e Garantita), and above the DOC (Denominazione di Origine Controllata) level.
The IGT classification was introduced in 1992 to allow winemakers more flexibility in grape varieties and employ winemaking techniques while still ensuring a certain level of quality and geographical indication. This classification gives winemakers more freedom to experiment and innovate, deviating from the strict regulations of the DOC and DOCG classifications.
IGT Tuscany wines can be produced throughout the entire region of Tuscany, encompassing various sub-regions and terroirs within the area. This classification allows winemakers to use traditional Tuscan grape varieties, such as Sangiovese, and non-traditional grape varieties, including international ones like Cabernet Sauvignon, Merlot, Syrah, and others.
The IGT Tuscany classification gives winemakers the flexibility to create wines that showcase the unique characteristics of their specific vineyards and winemaking styles. It allows for experimentation with blending different grape varieties, using innovative winemaking techniques, and exploring new regional vineyard sites.
IGT Tuscany wines can vary greatly, from traditional and terroir-driven expressions to more modern and international styles. This classification has played a significant role in developing Super Tuscan wines, often IGT designated and known for their high quality and international recognition.
Overall, IGT Tuscany provides a platform for winemakers in the region to express their creativity and produce wines that reflect their unique vision while maintaining a connection to the rich heritage and traditions of winemaking in Tuscany.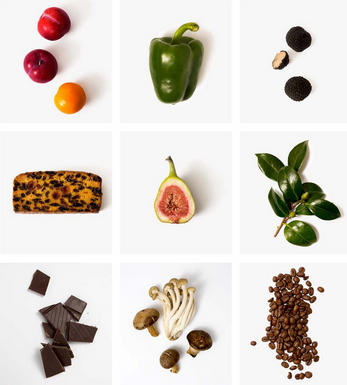 Merlot
The most widely planted grape in Bordeaux and a grape that has been on a relentless expansion drive throughout the world in the last decade. Merlot is adaptable to most soils and is relatively simple to cultivate. It is a vigorous naturally high yielding grape that requires savage pruning - over-cropped Merlot-based wines are dilute and bland. It is also vital to pick at optimum ripeness as Merlot can quickly lose its varietal characteristics if harvested overripe.
In St.Emilion and Pomerol it withstands the moist clay rich soils far better than Cabernet grapes, and at it best produces opulently rich, plummy clarets with succulent fruitcake-like nuances. Le Pin, Pétrus and Clinet are examples of hedonistically rich Merlot wines at their very best. It also plays a key supporting role in filling out the middle palate of the Cabernet-dominated wines of the Médoc and Graves.
Merlot is now grown in virtually all wine growing countries and is particularly successful in California, Chile and Northern Italy.