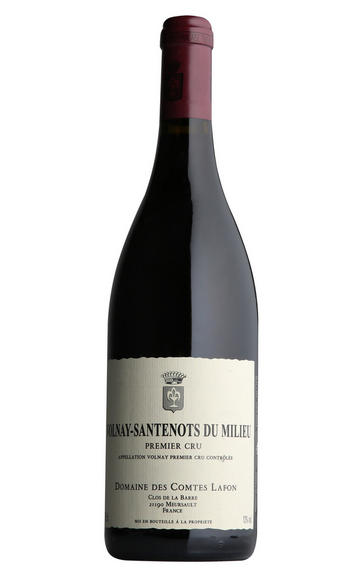 2006 Volnay, Santenots-du-Milieu, 1er Cru, Domaine des Comtes Lafon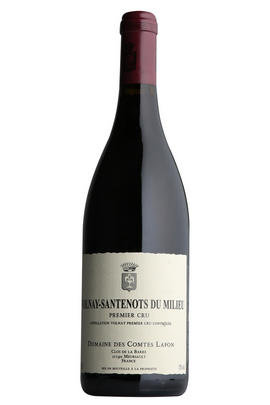 About this WINE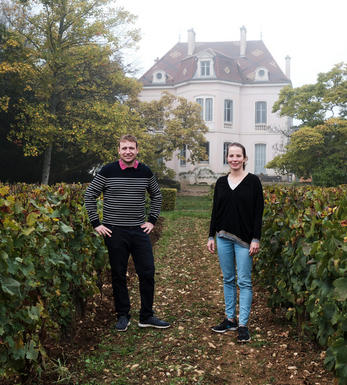 Domaine des Comtes Lafon
Domaine des Comtes Lafon has the deepest and coldest cellars in Burgundy and they nurture some of the greatest dry white wines of Burgundy. Dominique Lafon is the leading producer in Meursault, producing wines of astonishing depth and complexity, yet supremely balanced as well.

The domaine dates back to the building of the house and cellar at Clos de la Barre by the Boch family in 1869. However the real creator of the estate was Comte Jules Lafon who married Mademoiselle Marie Boch on St Vincent's day 1894, and was shrewd enough to purchase exceptionally well sited plots in the best vineyards of Meursault and Volnay, as well as a treasured piece of Le Montrachet acquired in 1919.

Dominique Lafon has been in charge since 1985, taking over a domaine which already had a reputation for outstanding, if irregular whites, and potentially good reds. When Lafon took over the domaine, most of his vineyards were leased out on a share-cropping basis. It was only towards the end of the 80s that he managed to reclaim all the vineyards and thus have full responsibility for them.The white wines are now consistently among the best in Burgundy while since 1989 the reds have reached the top division. Not only are the Lafons' holdings in the best vineyards of Meursault and Volnay, but they are mostly very well situated within the vineyards. The domaine is now cultivated according to biodynamic principles with no use of herbicides or chemical sprays. All the wines are barrel-fermented, using new oak for the 1er Crus upwards. There is only one racking after the malolactic and the wines are bottled nearly two years after the vintage, one of the latest bottlings in Burgundy. This is the very pinnacle of White Burgundy with superlative fruit, power, complexity and total harmony being the wines' hallmarks. The reds (incl. those from Volnay, Monthélie) are first class as well.

In September 1999 the Lafons bought a domaine in the Maconnais at Milly Lamartine, sold under the label of Les Héritiers du Comte Lafon. Further vineyards have been bought subsequently, and from 2009 there is a contract in place to farm the vineyards of the Chateau de Viré. Dominique has also established a small label of his own, the wines being made in Beaune.

The white wines are whole bunch pressed then settled in tank at 12°C for 24 hours. No new oak is used for the village wines, up to 70% for Charmes and Perrières, less for Genevrières, and 100% for Le Montrachet, though these are subsequently racked into older wood. The wines spend a second winter in wood

The red grapes are 100% destemmed and put in stainless steel tank with a cooling and heating system. Temperature reduced to 14° for a three to five day pre-fermentation maceration. The vats are typically punched down twice a day during fermentation. Post-fermentation maceration depends on the tannins, while sometimes the juice is pressed and run off into barrel to finish fermenting there. 30% new oak is used. Maturation takes place over 18 months with two rackings before bottling without fining or filtration if possible.

Jasper Morris MW, Burgundy Wine Director and author of the award-winning Inside Burgundy comprehensive handbook.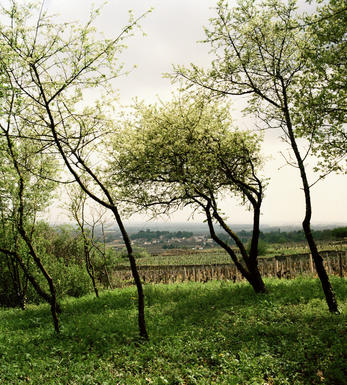 Meursault
There are more top producers in Meursault than in any other commune of the Côte d'Or. Certainly it is the most famous and popular of the great white appellations. Its wines are typically rich and savoury with nutty, honeyed hints and buttery, vanilla spice from the oak.

Even though it is considerably larger than its southerly neighbours Chassagne and Puligny, Meursault contains no Grands Crus. Its three best Premiers Crus, however – Les Perrières, Les Genevrières and Les Charmes – produce some of the region's greatest whites: they are full, round and powerful, and age very well. Les Perrières in particular can produce wines of Grand Cru quality, a fact that is often reflected in its price. Meursault has also been one of the driving forces of biodynamic viticulture in the region, as pioneered by Lafon and Leflaive.

Many of the vineyards below Premier Cru, known as 'village' wines, are also well worth looking at. The growers vinify their different vineyard holdings separately, which rarely happens in Puligny or Chassagne. Such wines can be labelled with the 'lieu-dit' vineyard alongside (although in smaller type to) the Meursault name.

Premier Cru Meursault should be enjoyed from five to 15 years of age, although top examples can last even longer. Village wines, meanwhile, are normally at their best from three to 10 years.

Very occasionally, red Meursault is produced with some fine, firm results. The best red Pinot Noir terroir, Les Santenots, is afforded the courtesy title of Volnay Santenots, even though it is actually in Meursault.

305 hectares of village Meursault. The best vineyards include Clos de la Barre, Tesson, Chevalières, Rougeot, Narvaux
132 hectares of Premier Cru vineyards (17 in all). The finest vineyards include Les Perrières, Les Genevrières and Les Charmes
Recommended producers: Comte Lafon, Arnaud Ente, Coche Dury, Guy Roulot, Jean-Philippe Fichet, Patrick Javillier, François Jobard, Michel Bouzereau
Recommended restaurant: Le Chevreuil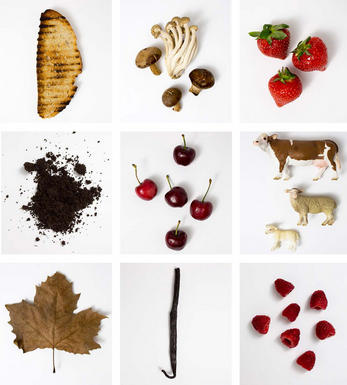 Pinot Noir
Pinot Noir is probably the most frustrating, and at times infuriating, wine grape in the world. However when it is successful, it can produce some of the most sublime wines known to man. This thin-skinned grape which grows in small, tight bunches performs well on well-drained, deepish limestone based subsoils as are found on Burgundy's Côte d'Or.

Pinot Noir is more susceptible than other varieties to over cropping - concentration and varietal character disappear rapidly if yields are excessive and yields as little as 25hl/ha are the norm for some climats of the Côte d`Or.
Because of the thinness of the skins, Pinot Noir wines are lighter in colour, body and tannins. However the best wines have grip, complexity and an intensity of fruit seldom found in wine from other grapes. Young Pinot Noir can smell almost sweet, redolent with freshly crushed raspberries, cherries and redcurrants. When mature, the best wines develop a sensuous, silky mouth feel with the fruit flavours deepening and gamey "sous-bois" nuances emerging.
The best examples are still found in Burgundy, although Pinot Noir`s key role in Champagne should not be forgotten. It is grown throughout the world with notable success in the Carneros and Russian River Valley districts of California, and the Martinborough and Central Otago regions of New Zealand.
Reviews
Customer reviews
Critic reviews
Comte Lafon's Volnay Santenots-du-Milieu is a wine of refinement and class as the rich, full and sweet flavours offer lovely detail and a subtle minerality on the punchy, deep and long finish supported by relatively light but sophisticated tannins. I really like the balance here and this moderately fruit-driven effort should reward mid-term cellaring.
(Alen Meadows - Burghound.com - Apr 08)
Ripe black fruits in the Lafon 2006 Volnay Santenots du Milieu saturate the palate while combining refreshing and invigorating brightness with depth of carnal and mineral dimensions. This shows formidable but finely-grained structure without giving up more than a little of the vivacity and penetration that characterized the corresponding Champans. I would definitely not fear laying this away for a few years but would target 6-8 years for drinking it.
David Schildknecht - 22/12/2009