About this WINE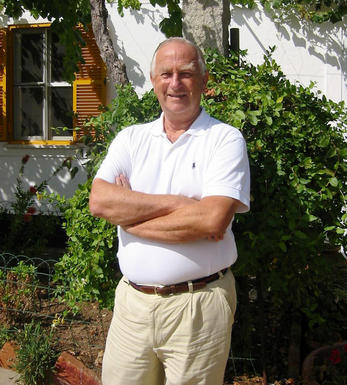 Herdade do Mouchao
In April 1974 the military dictatorship in Portugual seized this famous Alentejo estate and the Reynolds and Richardson families were evicted from their lands. They had to wait 12 years before Herdade do Mouchao was returned to them in 1986. The estate has 32 hectares of vines planted mostly with Alicante Bouschet from their own pioneering cuttings (long-lived, powerful, enchanting wines with an engaging personality and plenty of energy). The farm also grows small quantities of Aragonés, Trincaderia and Moreto, Touriga Nacional and Syrah
In the vineyards, modern techniques, such as spray irrigation to ensure frost protection, are employed, whilst in the winery traditional techniques are adhered to - the grapes are received in large open lagares where they are hand crushed and delivered down chutes to be foot troden. Production here is small and Iain Richardson, who runs the estate, is unable to meet the majority of orders he receives for his extraordinary wine.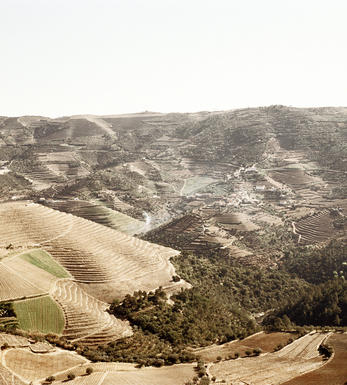 Alentejo
The Alentejo district covers about one-third of the total wine growing area of Portugal and lies between Lisbon and the Algarve in the south-east (to the far south of Dao and Douro).
Alentejo is a region of diverse landscapes (plains, hills, mountains) characterised by a very hot climate (up to 40C in the summer). Alentejo wines are very popular, accounting for nearly half of all domestic sales in Portugal. Wine estates are fairly large and hence able to achieve economies of scale, and as a result Alentejo wines can combine quality with competitive pricing, in contrast to some of Portugal's more northerly regions.
Some white wines are made in the Alentejo, but the region has earned much acclaim for its red wines of generously fruity, soft-textured, full-bodied character. Alentejo, with its clay and limestone soils, provides some of the most exciting wines in Europe, in perfect counterpoint to its port-influenced cousins further north in the Douro Valley. With a climate enjoying the best of both Atlantic and continental influences, and a loyalty to traditional grape varieties, Alentejo nurtures wines of character and individuality. Add to this the investment and savoir faire of big wine businesses like Sogrape and their result is fascinating indeed.
The principle red varieties are Aragonez, Antão Vaz, Castelão, Rabo de Ovelha, Síria and Trincadeira, however newcomers such as Syrah and Cabernet Sauvignon are beginning to gain ground, often in blends with the local varieties.
The white wines are light, easy-going and subtly fruity made from Arinto Galego, Assario, Fernão Pires, Manteúdo and Síria (Roupeiro)- among the many indigenous varieties.
The Alentejo region is divided in 8 different sub-regions. Some wines are named after their respective sub-regions, but most use "Alentejo"on the label, a more "powerful" and recognised brand name.
The Évora region has made impressive progress, having won international awards for its wines. The sub-region Moura has earned its own Denomination of Controlled Origin- DOC designation in recognition for its potential for quality wine. Portalegre has a dramatically different landscape from the rest of Alentejo; the vineyards are perched at high altitude on the hills of the Serra de São Mamede and its red wines are more structured and elegant.
Other regions include the centrally-located Borba, Redondo and Reguengos de Monsaraz, and the hot, southern regions of Granja-Amareleja and Vidigueira.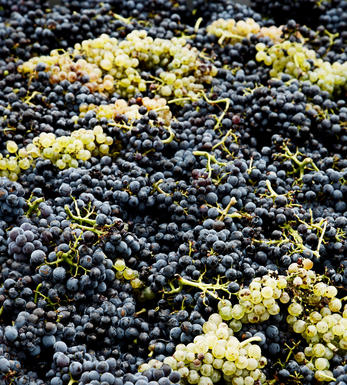 Other Varieties
There are over 200 different grape varieties used in modern wine making (from a total of over 1000). Most lesser known blends and varieties are traditional to specific parts of the world.