 2006 Clarendon Hills, Hickinbotham Cabernet Sauvignon, Maclaren Vale, Australia About this WINE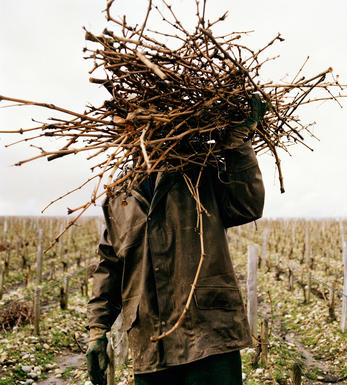 Clarendon Hills
Clarendon Hills is a small family run winery based in Clarendon, South Australia. The company, founded by biochemist Roman Bratasiuk in 1990 is still owned and sustained by the self-taught winemaking proprietor. Considered somewhat of a maverick within the Australian industry, Roman has irrevocably changed the landscape of Australian fine wine.

Roman is a man obsessed by the great wines of the world. This passion propelled him toward winemaking as he sought to make wines for himself in the style he enjoyed most, in many ways influenced by his favourite producers and varieties. Captivated by the impact an appellation forges, Roman never deviated from his path in conveying varietal expression.

Ancient, low yielding single vineyards based the formula for conveying sense of place and varietal expression; Clarendon and its surrounding districts offered both choice of sizeable old vine 80-90year old parcels but geologically and geographically varied terrain. This was an angle that was absolutely unique within Australia at the time. The emerging of one particular wine grabbed the world's attention. 1994 was year Astralis was born. Although, the wine had remained unchanged from the 1990, 91, 92 and 93 Clarendon Hills Shiraz – Roman saw more in this wine than everyone. As a result it was re-branded it to Astralis (Oxford Dictionary: pertaining to the stars) reflecting he and wife Sue's opinion that it was 'out of this world'. The wine was an instant success.

Most recently the 1994 and the 1996 vintages have been included in the Greatest 1000 wines of all time 1727-2006. It remains Clarendon Hills' most highly demanded cuvee and least available. The style of wine Roman made was much more widely received within international markets, whose level of wine education and consumption maturity naturally appreciated his style. To Roman's frustration, international demand saw close to 100% of the product being exported; his wines were almost unknown in Australia for many years. Clarendon Hills received glowing accolades and awards, invitations to events that showcased only the world's leading wines, presenting/sitting next to winemakers that perpetuated Roman toward making wine, being mentioned in the same sentence as DRC; these are all aspects of the stratospheric rise of Clarendon Hills in 1990's.

Roman has adopted a 'Burgundian' philosophy with 19 single vineyard wines available, reflecting an internal hierarchy seen in the old-world. Village wine, Premier-Cru and Grand-Cru classifications. This is a winery that showcases the elegance of the old-world and the depth of new-world Australia .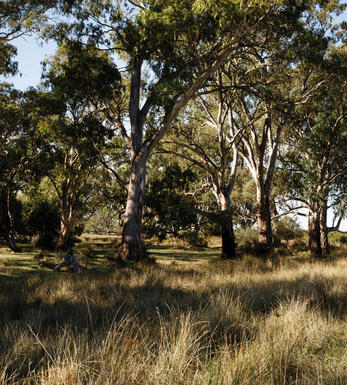 Adelaide Hills
Adelaide Hills, this up-and-coming South Australian region, may only be half an hour's drive from the city of Adelaide, spanning a 75km by 20km zone, but the change in topography is dramatic, the hot, dusty streets giving way to an elevated maze of verdant, twisting valleys of the Mount Lofty Ranges, offering varying aspects at between 350 and 700 metres.

Naturally, such a cool environment favours early ripening varietals such as Sauvignon Blanc, Chardonnay and Pinot Noir. Soils are predominantly low, fertile grey loam. The total area is approximately 500 hectares, with a disproportionate number of single wineries. However high land prices deter all but the die-hards.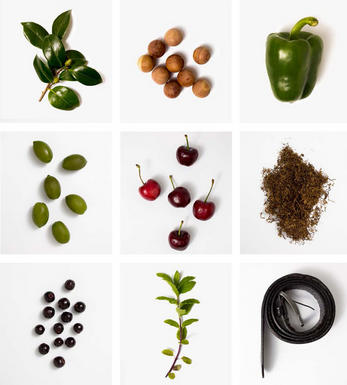 Cab.Sauvignon
The most famous red wine grape in the world and one of the most widely planted.
It is adaptable to a wide range of soils, although it performs particularly well on well-drained, low-fertile soils. It has small, dusty, black-blue berries with thick skins that produce deeply coloured, full-bodied wines with notable tannins. Its spiritual home is the Médoc and Graves regions of Bordeaux where it thrives on the well-drained gravel-rich soils producing tannic wines with piercing blackcurrant fruits that develop complex cedarwood and cigar box nuances when fully mature.
The grape is widely planted in California where Cabernet Sauvignon based wines are distinguished by their rich mixture of cassis, mint, eucalyptus and vanilla oak. It is planted across Australia and with particular success in Coonawarra where it is suited to the famed Terra Rossa soil. In Italy barrique aged Cabernet Sauvignon is a key component in Super Tuscans such as Tignanello and Sassicaia, either on its own or as part of a blend with Sangiovese.