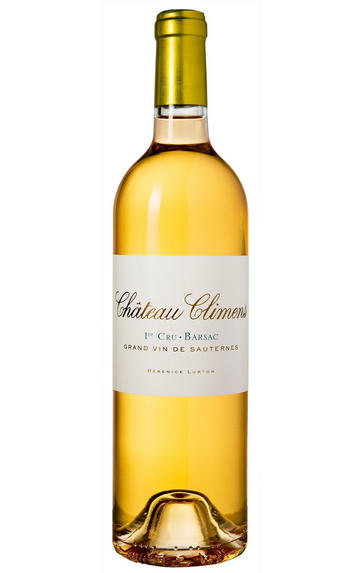 2007 Château Climens, Barsac, Bordeaux
Prices start from £828.00 per case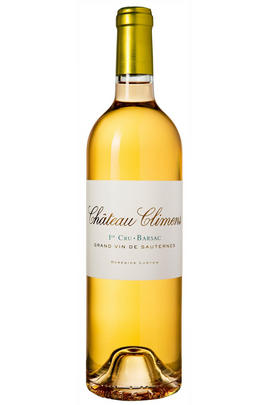 Critics reviews
Tasted single blind against its peers. Chateau Climens always tends to go into its shell after bottling, which is probably why I was not dishing out an even higher score to this still, spellbinding Barsac. The 2007 is endowed with a lovely bouquet: very pure with honey, a touch of orange-blossom and a touch of quince. The palate is very well-balanced with great purity and a dash of spice as well as a lovely viscous, botrytis-laden finish that possesses awesome weight and persistency. This is a slice of heaven in a glass, but it definitely needs time to reveal its true potential. Tasted January 2011.
Neal Martin - 29/02/2012
"As usual, no finished blend of this wine was available for tasting.The most thrilling was a sample picked on 17 Oct ... It had a heady aroma of hazelnuts and was amazingly substantial in terms of both body and richness, the keynote of the best 2007 Sauternes. A slightly dry finish (something evident on the Yquem 2007 too) but so fascinating in terms of its array of elements. The wines from the first trie were much lighter and simpler but had great clarity and freshness while the third trie's produce seemed lighter than the second too. But overall, this should be a very promising year for Climens."
Jancis Robinson - www.jancisrobinson.com - Apr 08
Bérénice Lurton refuses to submit a sample of a wine which is not the final blend... The impression was of an incredible mosaic of contrasting yet complementary elements, combining great concentration (mostly wonderfully perfumed) with beautifully unctuous textures and complex fruit flavours, often very honeyed; all marked by a glorious freshness and purity... It is hard to imagine much better wine than this.
About this WINE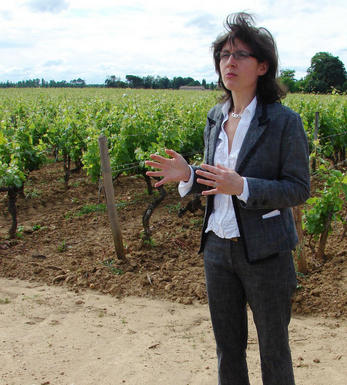 Chateau Climens
Château Climens is the leading property in Barsac, Bordeaux and produces one of the greatest sweet wines in Bordeaux.

It can trace its history back to the 16th century and was bought by Lucien Lurton in 1971. It has been owned and managed by Berenice Lurton since 1992. Climens is located in the south of the Barsac appellation, just outside the small village of La Pinesse - the vineyards (Sémillon 100%) lie on the highest point in Barsac (20m above sea level) on a gravel/sand topsoil and a limestone/clay subsoil. Yields at Climens are tightly restricted and the wine is barrel-fermented and then aged in small oak barriques (one third new) for 22 months.

If d`Yquem is the epitome of power and concentration, then Climens is the epitome of delicacy, finesse and complexity. The wines from the best vintages can last for up to 50 years. Climens is classified as a Sauternes 1er Cru Classé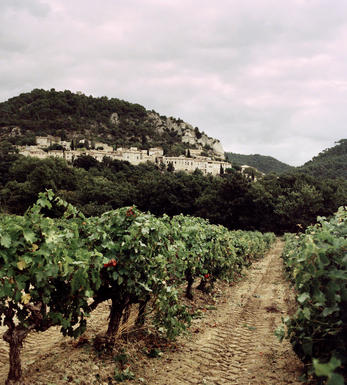 Barsac
Barsac is one of the communes of the Sauternes appellation (along with Bommes, Fargues, Preignac and Sauternes itself). With marginally flatter land and soils of red sand and light gravels, the commune adjoins the northern boundary of the commune of Sauternes, separated by the Ciron River, whose cold waters are so instrumental in producing the region's necessary autumn fogs.
There are just over 800 hectares under vine, producing nearly two million bottles in an average year. The châteaux can choose to sell their wine under either the Sauternes or the Barsac appellation, but stylistically the wines are arguably a little lighter in style than those of Sauternes.

The leading producers are Châteaux Climens and Coutet, with Châteaux Nairac, Doisy-Daëne and Doisy-Vedrines making good value, attractive wines.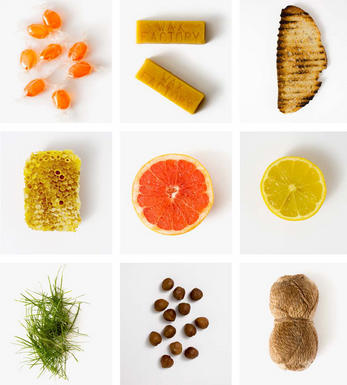 Sémillon
The main grape for Sauternes and particularly successfully grown in Australia's Hunter Valley. Hunter Valley Sémillon is one of Australia's iconic and unique wines, totally unlike any wine produced elsewhere in the world from the same grape variety.

In youth the wines are quite citrusy and fresh, but are generally perceived to gain hugely in complexity as they age and are deemed to be best drunk when at least 5 years old, frequently lasting for 10 or more years. Unusually for Australia, the alcohol levels rarely exceed 11.5%.

In Bordeaux it is the most widely planted white grape and is blended with Sauvignon Blanc to produce the great long-lived dry whites of Graves as well as the great sweet wines of Sauternes. It is high in alcohol and extract and relatively low in aroma and acidity. Its thin skin makes it very susceptible to botrytis which is prerequisite for the making of Sauternes. It responds well to oak ageing and, while having a lightly lemony aroma when young develops lanolin flavours which some describe as "waxy", as well as a rich, creamy, intense, texture and a deep golden colour.