About this SPIRIT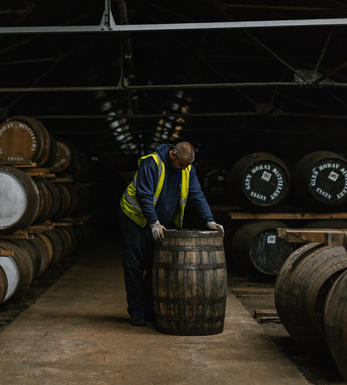 Glen Moray Distillery, Speyside
Nestling on the banks of the river Lossie in the Western quarter of the ancient city, and royal burgh of Elgin is the Glen Moray distillery. Elgin itself is an historic city, but not the least of its claims to fame is the fact that it is the capital of Speyside – a region in the north of Scotland synonymous throughout the world with  malt whisky.

The original road into Elgin passes through the distillery grounds under the shadow of Gallow Hill, where executions were carried out until the end of the 17th century.
Glen Moray  has continued largely unchanged down through the generations since the 18th century, except that it was originally built as a brewery. It was converted to a distillery in 1897 and for over a hundred years has been producing a distinctively smooth Speyside malt.

It is currently part of the Glenmorangie Plc (LVMH).