About this WINE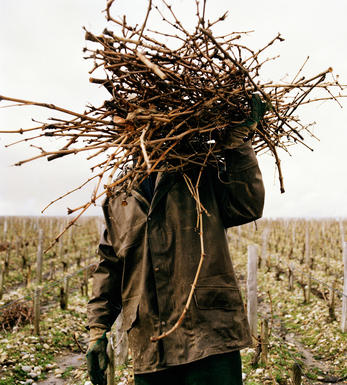 Cantina Terlano
Founded in 1893, the Cantina Terlano winery is now one of the leading wine growers' cooperatives in South Tyrol (alto Adige in Italian), with a current membership of 143 growers working a total area of 165 hectares, making some 1.2 million bottles of wine a year. Cantina Terlano have long had a strong focus on quality. This has attracted praise and recognition on the Italian and international wine markets, and in spite of its relatively small size, Cantina Terlano is now well established in the world of wine.

Their modern winery produces 30 percent red and 70 percent white wines, all of them of DOC quality (Controlled Designation of Origin). Following the latest upgrade and refurbishment in 2009, their cellars now include a total of 18,000 cubic meters of storage space, which ensures that the wines can develop undisturbed.

the wines are marketed in three distinct quality lines: Selections, Vineyards and Classics. An annual rarity is also produced, which only comes on the market after it has spent at least ten years maturing in our cellars. That makes it a fine symbol of our focus on longevity.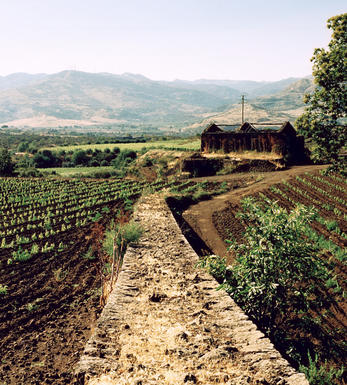 Trentino-Alto-Adige
Formerly part of Austria and known to the locals as Südtirol,Trentino Alto-Adige, Italy's most northern province, is perhaps an unsurprising source of the country's crunchiest white wines; they are made from grapes such as Kerner, Sauvignon Blanc, Riesling and Gewurztraminer to suit the thriving tourist market.

The vines cling onto the bare gneiss rocks that line the draughty Brennero pass that links Italy with Austria, and red varieties Schiava and Lagrein are grown on the pockets of porphyry soil found at the heart of the region.

Recommended Producers: Cantina Terlano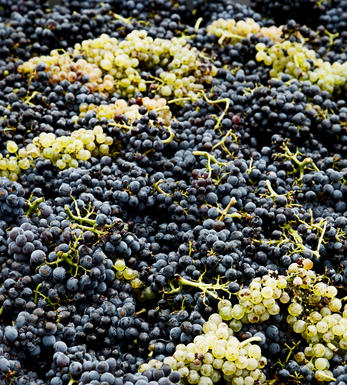 Pinot Blanc
A white grape which is grown in Alsace, where it is sometimes referred to as Clevner or Klevner, and in Germany and Austria, where it is known as Weisseburgunder. In Italy it is called Pinot Bianco and is planted widely in Friuli-Venezia, the Alto Adige and the Veneto.

It is the workhorse grape of Alsace, where it is used to make varietal Pinot Blanc, is part of the blend for Edelzwicker, and is increasingly the main component of Cremant d`Alsace. It lacks the aromatic qualities of other Alsatian grape varieties and may not be used for the production of Grand Cru or late harvest wines.
At its best it produces light to medium-bodied, crisp dry white wines with hints of apples, honey and yeast and a refreshingly pure and clean finish. It normally sees no oak, though in the Alto Adige it is often fermented and matured in oak barrels.