Critics reviews
Jancis Robinson MW
16.5/20
Jancis Robinson MW
16.5/20
From Cumières. Very faint peach shade. Apple fruit, sweet spices, soft sherbet palate with very tart acidity. Autolysis just emerging, not much complexity. Beautifully sweet fruit though, and very youthful still...
Richard Hemming MW - jancisrobinson.com, June 2012
About this WINE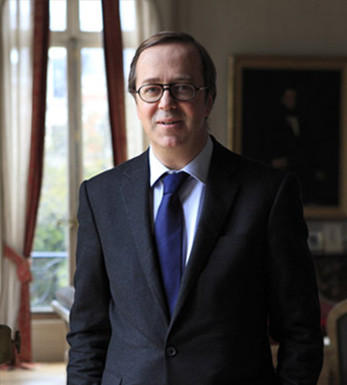 Louis Roederer
Louis Roederer, a wonderful family-owned Champagne house founded in 1776, has a tremendous reputation for quality.The Louis Roederer House has remained an independent, family-owned company and is now managed by Frédéric Rouzaud, who represents the seventh generation of the lineage. 80% of the firm's needs are supplied by their own, magnificent, 444 acres of vineyard holdings.
Louis Roederer's Pinot Noir based non-vintage Brut Premier is powerful and richly-honeyed and is far superior to most other producers` vintage Champagnes.
In 1876 Louis Roederer created the now famous Cristal, at the request of Alexander II. This once intensely sweet wine is now one of the most luscious, deeply flavoured champagnes available, with the '88, '89 and '90 among the greatest Cristals ever released.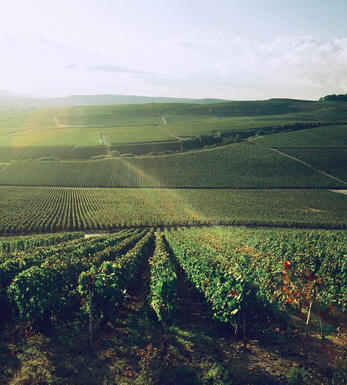 Rose Champagne
Rosé wines are produced by leaving the juice of red grapes to macerate on their skins for a brief time to extract pigments (natural colourings). However, Rosé Champagne is notable in that it is produced by the addition of a small percentage of red wine – usually Pinot Noir from the village of Bouzy – during blending.
Recommended Producers : Billecart Salmon (Elizabeth Salmon Rose), Ruinart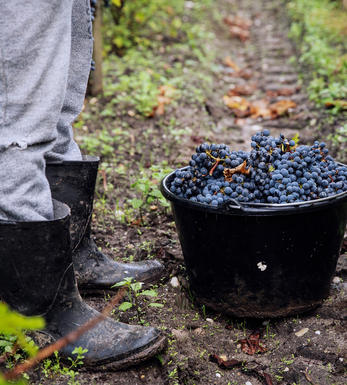 Champagne Blend
Which grapes are included in the blend, and their proportion, is one of the key factors determining the style of most Champagnes. Three grapes are used - Pinot Noir, Chardonnay and Pinot Meunier.

26% of vineyards in Champagne are planted with Chardonnay and it performs best on the Côtes des Blancs and on the chalk slopes south of Epernay. It is relatively simple to grow, although it buds early and thus is susceptible to spring frosts. It produces lighter, fresher wines than those from Burgundy and gives finesse, fruit and elegance to the final blend. It is the sole grape in Blancs de Blancs, which are some of the richest long-lived Champagnes produced.
Pinot Noir accounts for nearly 40% of the plantings in Champagne and lies at the heart of most blends - it gives Champagne its body, structure, strength and grip. It is planted across Champagne and particularly so in the southern Aube district.
The final component is Pinot Meunier and this constitutes nearly 35% of the plantings. Its durability and resistance to spring frosts make the Marne Valley, a notorious frost pocket, its natural home. It ripens well in poor years and produces a soft, fruity style of wine that is ideal for blending with the more assertive flavours of Pinot Noir. Producers allege that Pinot Meunier lacks ageing potential, but this does not deter Krug from including around 15% of it in their final blends.