About this WINE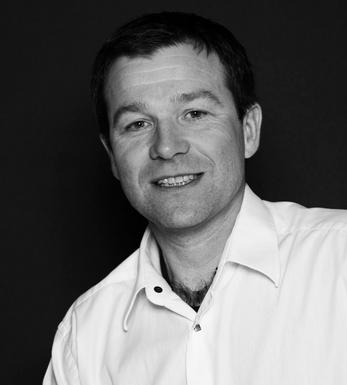 Domaine Arnaud Ente
Domaine Arnaud Ente is one of the hottest wine properties in Mersault today and arguably Burgundy's brightest rising star. Stylistically Arnaud's wines lie somewhere between the rich, generous, hedonistic style of Dominique Lafon and the linear, precise, mineral, citrus character of Coche Dury.

Arnaud's family is originally from the north of France. His father married the daughter of Puligny vigneron Camille David and Arnaud was born in 1966. The vineyards from this connection are currently being exploited by Arnaud's brother Benoit (and by an aunt who sells in bulk to negociants). While working at the legendary Coche Dury, Arnaud married Marie-Odile Thévenot in 1991 and the following year started work in Meursault, farming vineyards rented from his father-in-law, vigneron Phillipe Thévenot.

During the 1990s Arnaud's wines attracted a lot of attention for their opulent style, due to his preference to pick late for maximum ripeness. Since 2000 the wines have displayed a more complex, naturally acidic style with enhanced minerality, which reflects the move to a programme of earlier picking. His wines are now amongst the very finest in the village.

Arnaud's aim is to do the best possible job from the vineyards he has available to him. He currently exploits 4 hectares with a total workforce of four people: himself, his wife Marie-Odile and two employees. Few, if any, other domaines have as high a ratio of man hours per hectare.

Arnaud is every bit as meticulous in the cellar as in the vineyard. The grapes are sometimes crushed before pressing in a hydraulic press, before the juice is settled and then put into barrel. Large 600 litre barrels are used for his Aligoté, Bourgogne Blanc and some of his regular Meursault cuvée. The rest is vinified and matured in normal barrels for the first year, without much emphasis on new oak. With the thoughtfulness for which Arnaud is known, the percentage of new wood barrels used for his top wines has dropped from 35% to 20% and a variety of different barrel types are now used to increase the complexity of the final wines.

The white grapes are usually crushed, though not always, before pressing. The must is left to settle for 24 hours then the clear juice and fine lees are put in barrel for 11 months ageing before being racked into tank for a further six months maturation. They are bottled without fining or filtration. As well as the wines listed below there are interesting cuvees of Aligoté and red Bourgogne Grande Ordinaire (gamay) both from vines planted in 1938, and Bourgogne Blanc.

Jasper Morris MW, Burgundy Wine Director and author of the award-winning Inside Burgundy comprehensive handbook.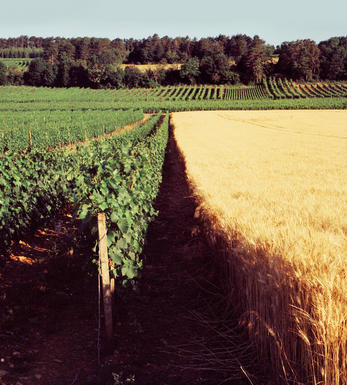 Bourgogne Aligote

Bourgogne Aligoté is a regional Appellation d'origine contrôlée (AOC) for white wines produced in Burgundy from the Aligoté variety of grape, which dates from 1937.

Aligoté grapes have played a prominent role in white Burgundy production since the 1600s, but are now being phased out in favour of the more popular and profitable Chardonnay grape: in 2007 only 1,700 hectares (4,200 acres) of Aligoté were grown compared to the 12,800 hectares (32,000 acres) of Chardonnay. The AOC regulations permit up to 15% Chardonnay to be blended with the Aligoté.

Bourgogne Aligoté is usually regarded as a somewhat more acidic wine, best enjoyed in its youth due to its lighter nature. It is also a primary component in the production of the popular French cocktail kir, by combining the Aligoté wine with the blackcurrant liqueur crème de cassis.

Aligoté has one appellation exclusive to its grape: Bouzeron, in the Côte Chalonnaise region of Burgundy, where 53 hectares are dedicated to this unique Aligoté based wine.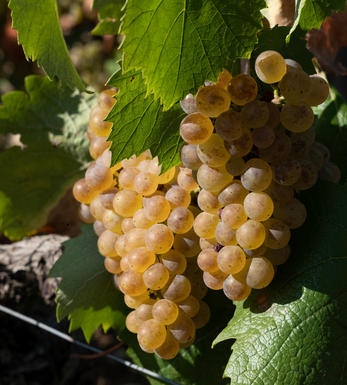 Aligoté
A grape that was first recorded in Burgundy in the 18th century and is still planted almost exclusively there, though there are limited plantings in Bulgaria, Moldavia and even California. It is a moderate-yielding grape that tends to perform best on south-east facing slopes and in warm, dry years.
For your Burgundian vigneron, Aligoté is not nearly as profitable to grow as Chardonnay - consequently it tends to be relegated to lower quality vineyards. In the wrong hands and in the wrong sites it can produce thin, raspingly acidic wines that are remarkably undistinguished. However the best growers produce balanced examples with nutty and citrus hints which are most appealing to drink. The best Aligoté wines traditionally come from Bouzeron in the Côte Chalonnaise. Along with blackcurrant liqueur, it is the key ingredient of Kir.