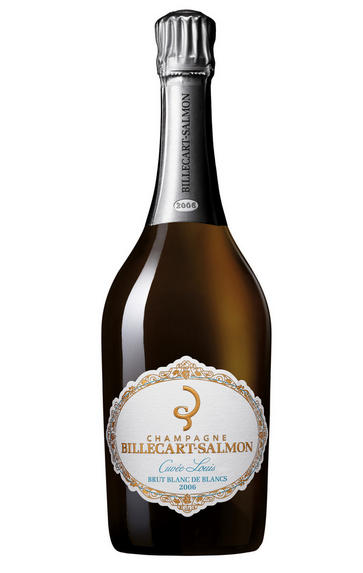 2008 Champagne Billecart-Salmon, Cuvée Louis, Blanc de Blancs, Brut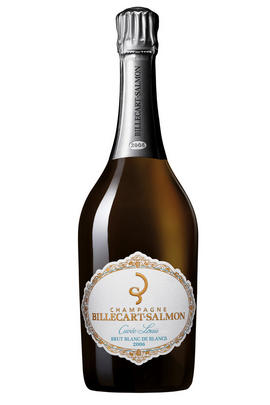 Critics reviews
Jancis Robinson MW
17.5/20
100% Chardonnay from the grand cru villages of the Côte des Blancs: 40% Chouilly, 33% Cramant, 20% Mesnil-sur-Oger, 7% Avize with 33% of the base wines vinified at low temperature in oak casks that are 15 years old on average. It was disgorged in May 2021 with a dosage of 7 g/l after 11 years' ageing on lees. (Information given on the back label.).
Surprisingly meaty and broad for a Blanc de Blancs – a very serious, mature wine with real savour – a white burgundy sort of Blanc de Blancs. Tastes pretty dry – a food wine? Certainly a champagne connoisseur's wine… Really opens out on the finish.
Drink 2022 - 2030
Jancis Robinson MW, jancisrobinson.com (May 2022)
Louis Salmon 2008 is made only with grapes sourced in the Côte des Blancs region,' said Mathieu Roland-Billecart. 'Forty percent came from Chouilly, 33% percent from Cramant, 7% from Avize, and 20% from the singular terroir of Le Mesnil-sur-Oger. 
We decided about the blend when we tasted the vins clairs, and we included only the best of them in Louis Salmon,' he said. 2008 is a classic vintage with a late ripening period that produced both quantity and quality in all grapes. 'Bud-burst took place on 24 April, and flowering started on 15 June. 
Harvesting was held from 15 September to 8 October,' said Roland-Billecart. It was bottled in June 2009 and disgorged in October 2020, with a dosage of 7g/L. 100% Chardonnay. With a vibrant yet elegant bouquet of lemon, spring flower aromas, and gently smoky hints, Louis Salmon 2008 possesses a delicate, tense, chiselled and vibrant acid texture that delivers freshness. 
The final is flinty, chalky, and elegant. It will benefit from four to six years of bottle age.
Drink 2022 - 2050
Yohan Castaing, Decanter.com (May 2022)
About this WINE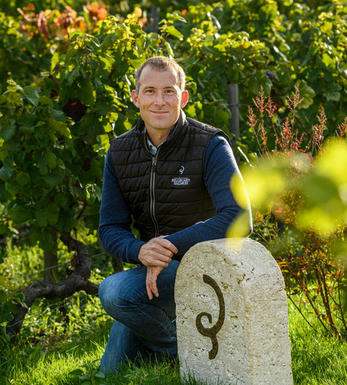 Champagne Billecart-Salmon
Champagne Billecart-Salmon was founded in 1818 in the village of Mareuil-sur-Aÿ near Epernay. It remains family-owned and run; Mathieu Roland-Billecart represents the seventh generation here, following in the footsteps of founders Nicolas-François Billecart and Elisabeth Salmon.
A family tasting committee meets weekly, joined by chef du cave Florent Nys. The eight-person panel includes three generations of the family, notably including Jean Roland-Billecart (who alone has over 75 vintages of experience). Not one cuvée is released until every member of the committee agrees on the blend.
Billecart-Salmon is a large Champagne House, with around 100 hectares of vines of its own. The process of organic conversion for the vineyards was started in 2019. The house also buys fruit from growers covering another 300 hectares of vines. Most of the fruit comes from the Champagne sub-regions of Montagne de Reims, Vallée de la Marne and Côte des Blancs.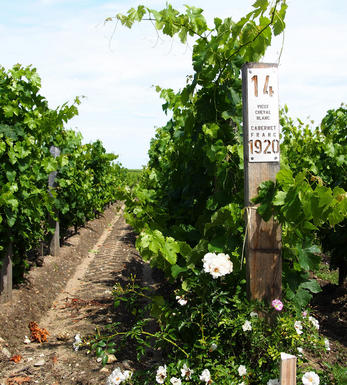 Blanc de Blancs
In Champagne, the term Blanc de Blancs designates Champagnes made only from Chardonnay grapes. The vineyards located between Cramant and Mesnil-sur-Oger in Cote de Blancs yield the best examples of the style.

A classic Blanc de Blancs is restrained and elegant when young, yet with ageing it develops a mouth-coating brioche richness that overlays an intense expression of fruitiness. Blanc de Blancs are endowed with longer ageing potential than a typical Blanc de Noirs.
Recommended Producers: Salon, Billecart Salmon, Jacques Selosse, Dom Ruinart, Krug, Le Mesnil Grand Cru, Guy Larmandier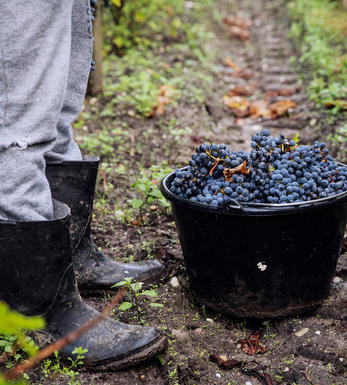 Champagne blend
Which grapes are included in the blend, and their proportion, is one of the key factors determining the style of most Champagnes. Three grapes are used - Pinot Noir, Chardonnay and Pinot Meunier.

26% of vineyards in Champagne are planted with Chardonnay and it performs best on the Côtes des Blancs and on the chalk slopes south of Epernay. It is relatively simple to grow, although it buds early and thus is susceptible to spring frosts. It produces lighter, fresher wines than those from Burgundy and gives finesse, fruit and elegance to the final blend. It is the sole grape in Blancs de Blancs, which are some of the richest long-lived Champagnes produced.
Pinot Noir accounts for nearly 40% of the plantings in Champagne and lies at the heart of most blends - it gives Champagne its body, structure, strength and grip. It is planted across Champagne and particularly so in the southern Aube district.
The final component is Pinot Meunier and this constitutes nearly 35% of the plantings. Its durability and resistance to spring frosts make the Marne Valley, a notorious frost pocket, its natural home. It ripens well in poor years and produces a soft, fruity style of wine that is ideal for blending with the more assertive flavours of Pinot Noir. Producers allege that Pinot Meunier lacks ageing potential, but this does not deter Krug from including around 15% of it in their final blends.