About this SPIRIT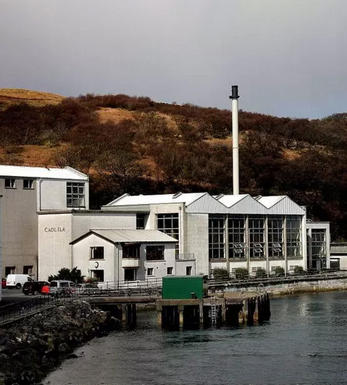 Caol Ila Distillery, Islay
Caol Ila (Gaelic for 'the Sound of Islay') was built in 1846 by Hector Henderson, a Glasgow businessman with a keen interest in distilling. The distillery is hidden in a quiet cove near Port Askaig, overlooking the Sound of Islay. The water source for Caol Ila is the peaty Loch Nam Ban about a mile away from which the water flows through fields, arriving at a waterfall near the distillery. The six stills are large and lentern shaped. Caol Ila was built in 1846, reconstructed in 1879 and rather brusquely modernised in the 1970s.

Caol Ila is considered to be one of the lighter of the Islays. Medium-bodied with a rounded flavour. Pale in colour with a greenish tinge. This malt has a peaty nose, with distinct floral notes. It is described as tasting slighty of seaweed/iodine, lightly medicinal, smoky, salty, sweet with a dry peppery finish.

The Clynelish distillery in Brora is an exact replica of Caol Ila. Most of the production is used in blends (90%) such as Bell's, White Horse,  Johnnie Walker and Black Bottle. The distillery is the greatest of Islay, and produces over 3.000.000 litres a year.